Paddington Coat Exchange
PaddingtonNow BID has teamed up with Imperial College Healthcare NHS Trust to introduce Paddington Coat Exchange. Everyone is encouraged to drop off a coat or two that they no longer need, to support local homeless agencies including West London Mission and St Mungo's, and patients being discharged from St Mary's Hospital who were admitted in an emergency.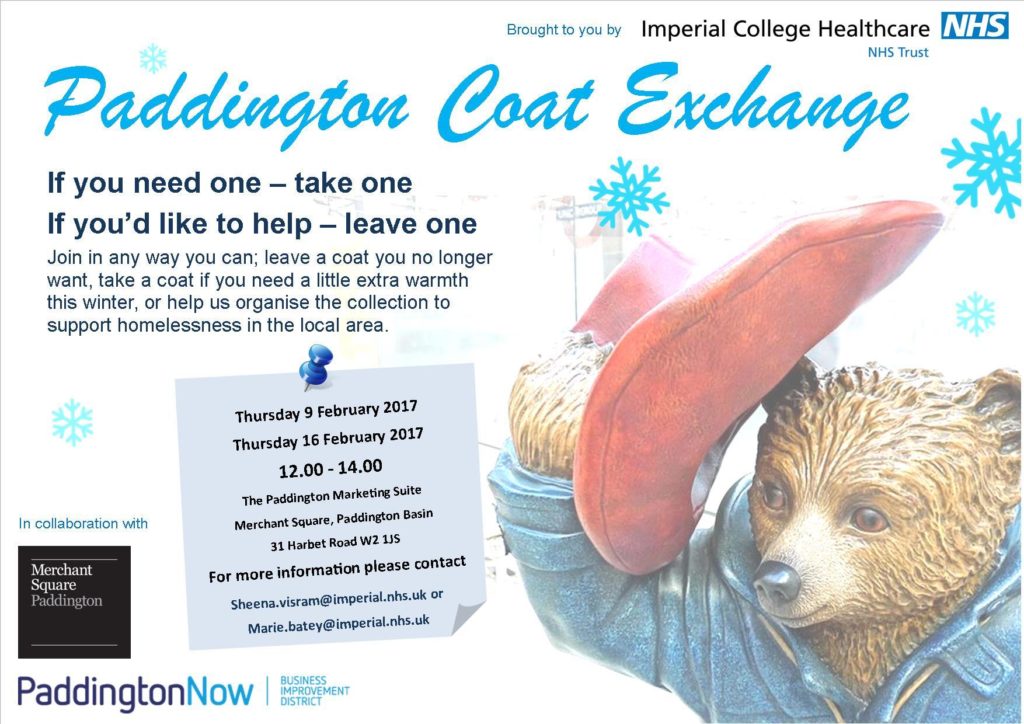 The event is hosted by the team at Merchant Square. Coats can be dropped off at the Pavilion next to the water maze at Merchant Square, Paddington Basin, between 12 and 2pm on Thursday 9 and Thursday 16 February 2017.