New Balls Please! Watch Wimbledon canalside at Merchant Square
Wimbledon matches will be back for 2021 at Merchant Square's Big Screen, as part of their Summer Staycation programme bursting with fun events. Bag a deckchair on the lawn or grab a picnic spot in front of the new large high definition outdoor screen.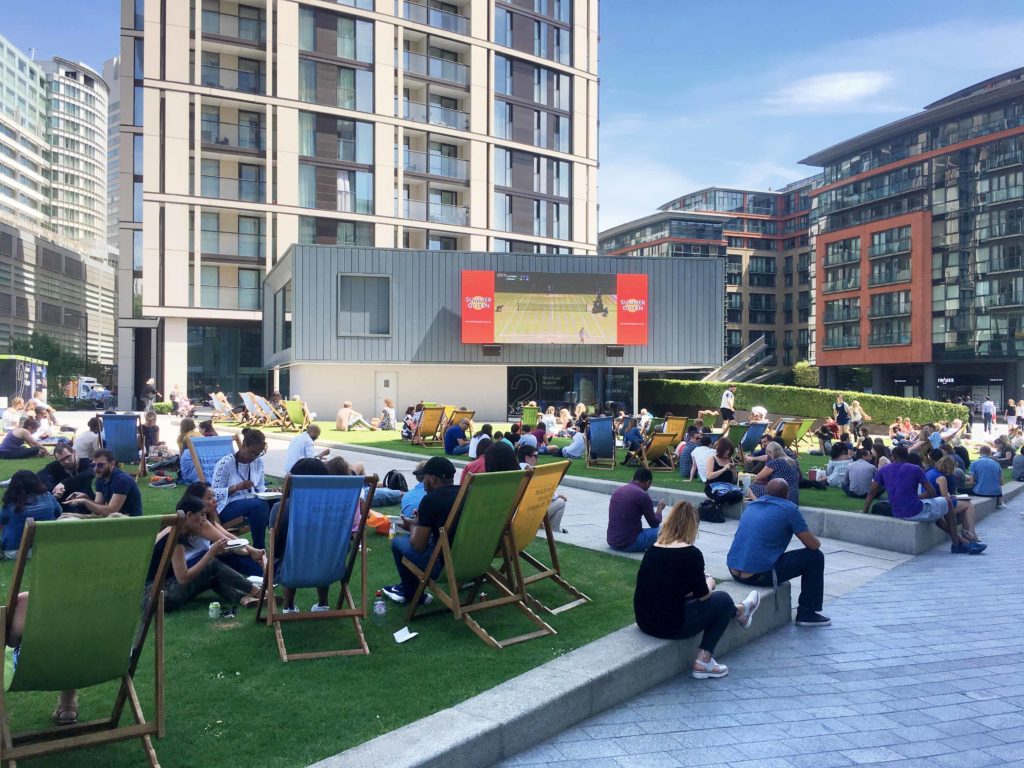 Merchant Square boasts a range of family friendly eateries that are open seven days a week, from Scandinavian cuisine at KuPP, burger delight at Lockhouse to traditional pizza at Pizza Express and Torelli. For those who fancy a picnic on the lawn, there are also numerous food retailers and takeaway options in the area, including M&S Simply Food, Bar Torelli and the Merchant Square Street Food Trucks.
Screenings are free to view but limited spaces are available to keep everyone safe. Bookings are not required, but seating is available on a first come first served basis. Signage has been provided to guide people and help everyone keep a safe distance. Please remember to respect social distancing guidelines.