New Balls Please! Watch Wimbledon canalside at Merchant Square
Wimbledon matches will be back for 2022 at Merchant Square's Big Screen, alongside their summer programme bursting with fun events. Bag a deckchair on the lawn or grab a picnic spot in front of the new large high definition outdoor screen.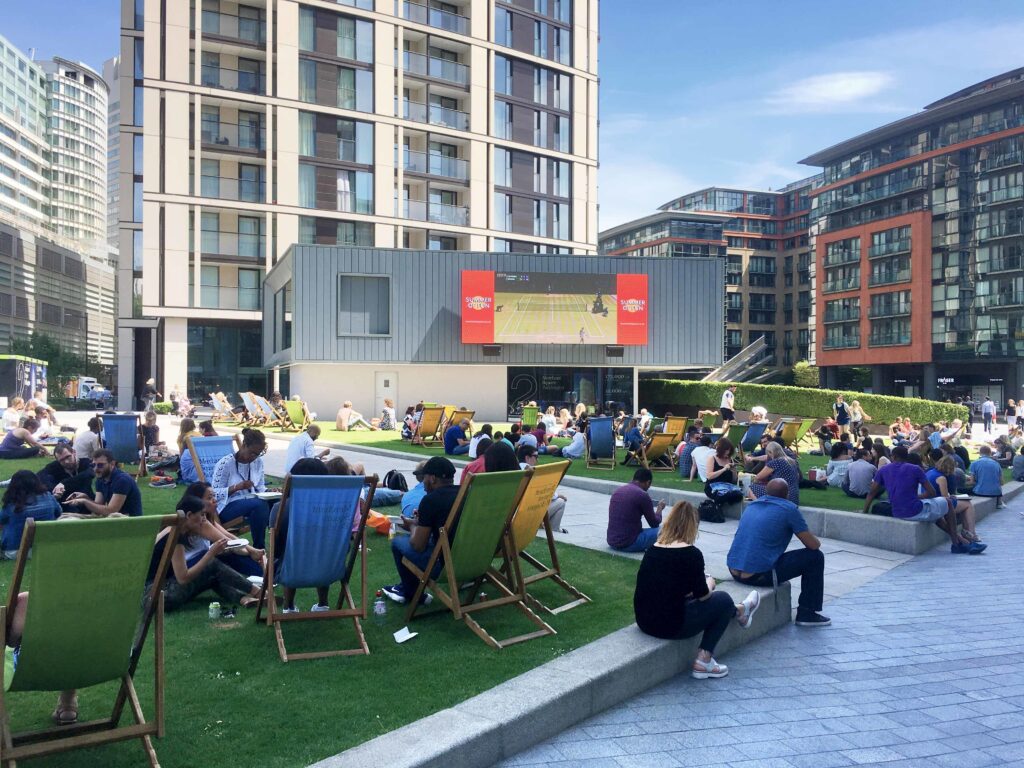 Merchant Square boasts a range of family friendly eateries that are open seven days a week, from Scandinavian cuisine at KuPP, burger delight at Lockhouse to traditional pizza at Pizza Express and Torelli. For those who fancy a picnic on the lawn, there are also numerous food retailers and takeaway options in the area, including M&S Simply Food, Bar Torelli and the Merchant Square Street Food Trucks. Cocktails will be available including Pimms, Aperol Spritz and Elderflower G&T's.