Luxury chocolate brand Saint Aymes arrives in Connaught Village
Creative directors and London born sisters Michela and Lois Wilson bring a fully immersive experience of luxury exclusively to Connaught Village. The sisters design artisan chocolates that are almost too beautiful to eat, all hand made in England. Hand painted with 23ct gold and enriched with opulent colour, Saint Aymes chocolates stand alone as structures of art for those who appreciate iconic beauty.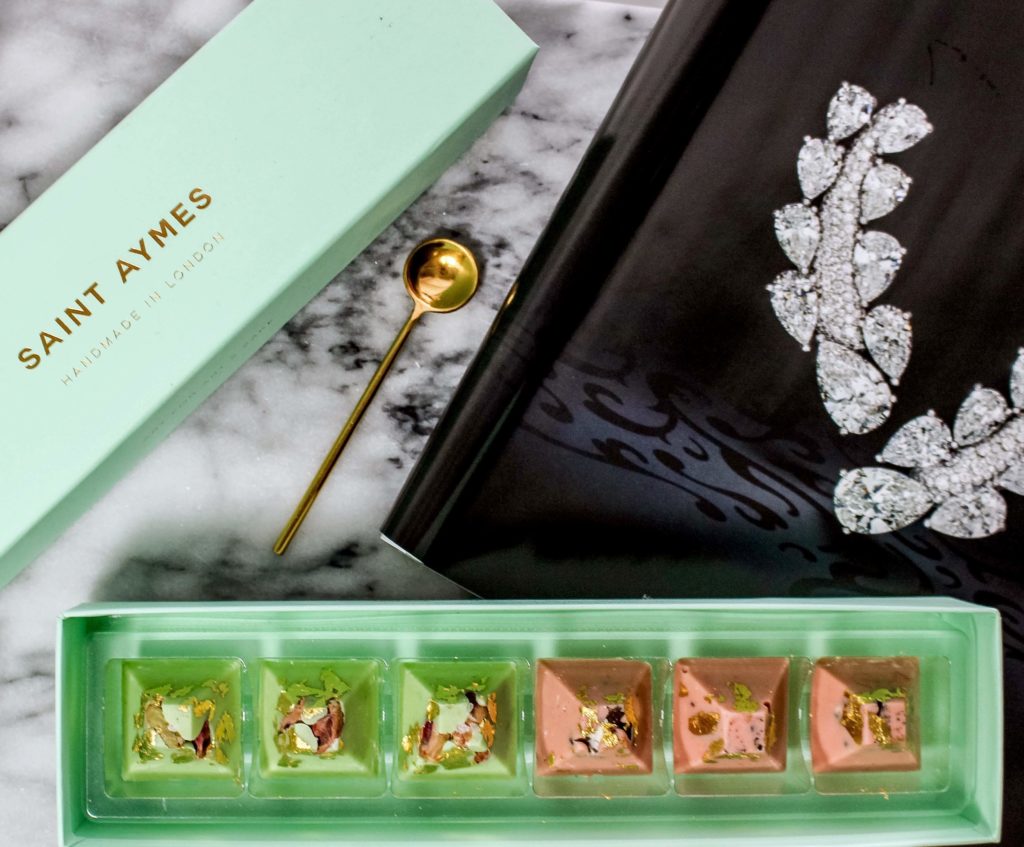 Join Michela and Lois for delicious treats with befittingly regal names, from the 'Babylon', 70% dark chocolate salted pistachio bars, to the 'Marie Antoinette' cookie and white chocolate individual bites. Saint Aymes will also play host to exciting masterclasses and workshops from chocolate making and decoration, to barista art and more. The well-designed eatery, featuring walls lined with hand-made flowers, will also have most of its furniture available for sale, including the chic flowers.