Autumnal Yoga in Norfolk Square Gardens
We are delighted to announce that PaddingtonNow BID's free Live Karma Yoga outdoor sessions return to Norfolk Square Gardens this September 2020.
The Vinyasa Flow gatherings will take place on Tuesdays at 10-11am and are open to all ages and abilities.
Mats are provided but only as a bottom layer for padding and participants MUST bring their own yoga mat or covering to put on top.
Mats will be placed 2m apart to ensure social distancing guidelines are followed.
Please wash your hands before and after each session. Hand sanitizer will be provided.
Please bring minimal belongings.
It's always a good idea to bring a bottle of water.
Participants will be asked to sign a disclaimer form on arrival.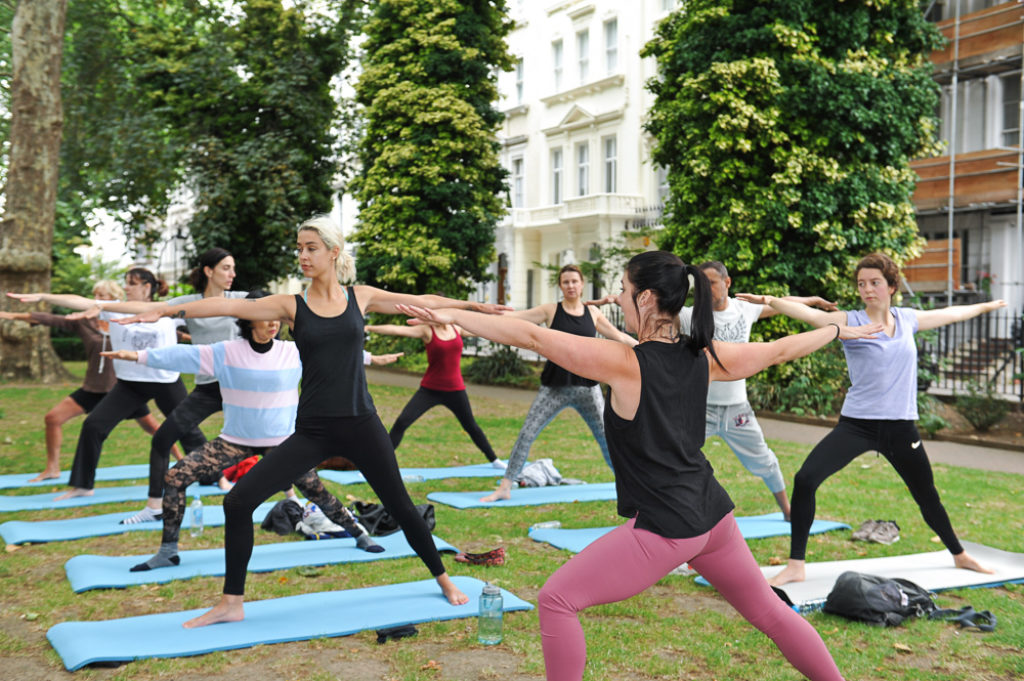 Take a break to stretch and breath and help keep calm in these unusual times. Please book your spot here or you are welcome to turn up on the day.
We look forward to seeing you!