Paddington™ Café opens at Paddington Station
The Copyrights Group is delighted to announce the launch of a new Paddington-inspired Café at Paddington Station.
Expect a full Paddington™ experience, with luggage-tag inspired way-finding, his iconic silhouette head carefully burned into each tabletop by hand, Fairtrade Peruvian Single origin coffee and an illuminated 'Lost and Found' signifying Paddington's original journey to London where we was found at Paddington station. Peggy Fortnum's original Paddington illustration, first published in 1958, has been faithfully reproduced as a piece of mural art on the Café's red brick wall.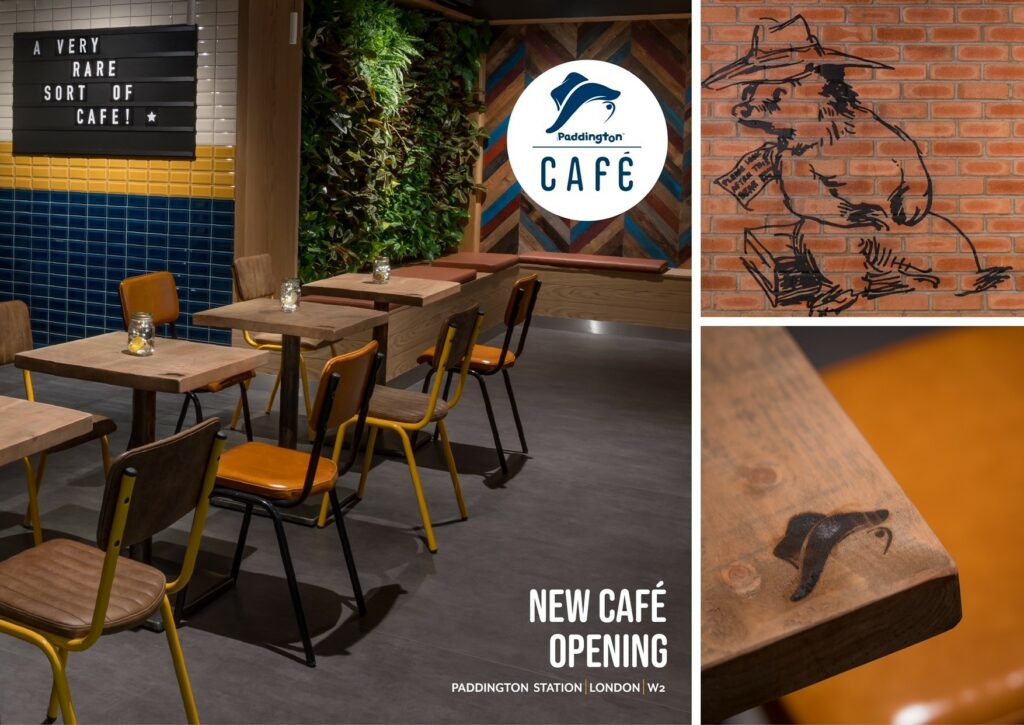 Café customers will be offered premium food sourced locally with a unique menu proposition not seen anywhere close, as well as premium quality beverages. Freshly baked pastries and muffins will be available daily.

The café's playful touches embody Paddington's spirit. Use of rich colours, vintage furniture, natural textures and a living green wall will provide a spot for travellers and explorers alike to relax and unwind in one of the carefully curated areas of the café.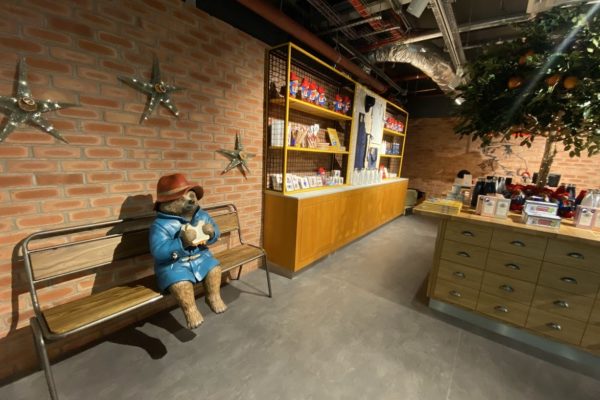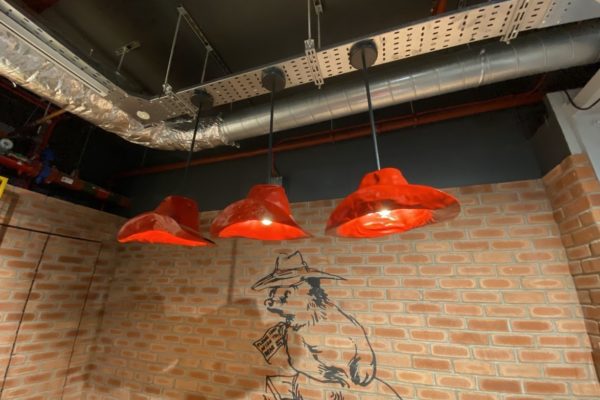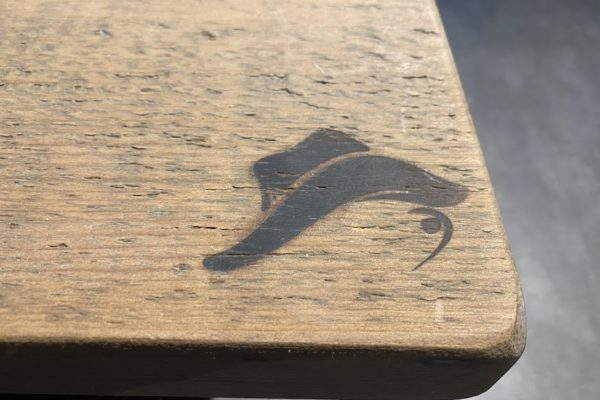 Building on the very successful Paddington store on the ground floor, the café will also stock a range of bespoke products as well as iconic Paddington gifts.
The café can be found in the Lawn (unit 22) at Paddington Station, London W2 1HB. Take the steps up to the café next to the Paddington shop. A lift can be found next to nearby Boots.

©P&Co. Ltd./SC 2021 | Licensed on behalf of STUDIOCANAL S.A.S by Copyrights Group