Victory for Paddington in RHS Britain in Bloom Competition
PaddingtonNow BID emerged triumphant from the 2018 RHS Britain in Bloom awards ceremony, which took place in Belfast on Friday 19 October.
The BID won a Silver Gilt Award for representing London in the 'BID, Town or City Centre Category'; in what is widely recognised as the most competitive nationwide community horticultural competition.
Judges were impressed by the vivid seasonal displays that welcomed visitors to the area, with special mention given to The Pride of Paddington's stunning frontage.
They commended efforts to increase biodiversity, by adding sparrow boxes to Norfolk Square Gardens and beehives to the Prince of Wales Pub roof.
Judges were also impressed by the 'Click and Collect Campaign', designed to reduce traffic pollution by co-ordinating vehicle deliveries.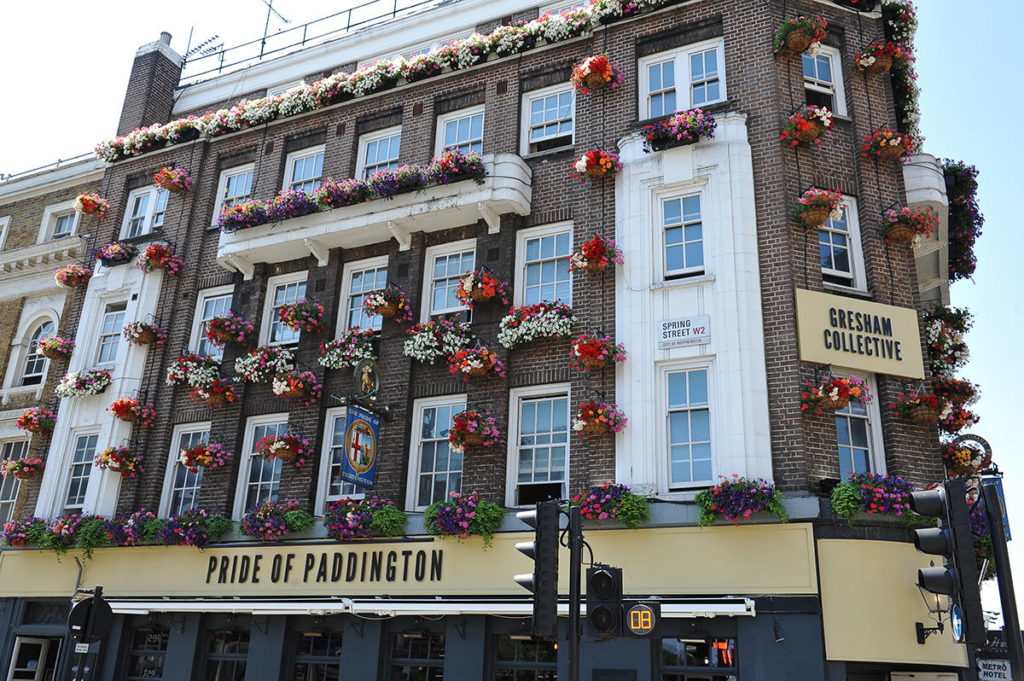 The BID, with the help of Windowflowers, provides 90 hanging baskets and 80 tubs and planters within the BID area. The BID also contributes to the maintenance and landscaping of Norfolk Square Gardens, Talbot Square and Sussex Gardens. Each display is meticulously placed to ensure maximum enhancement to the area - often in places in need of brightening up or in front of construction sites, something that is common in inner city locations.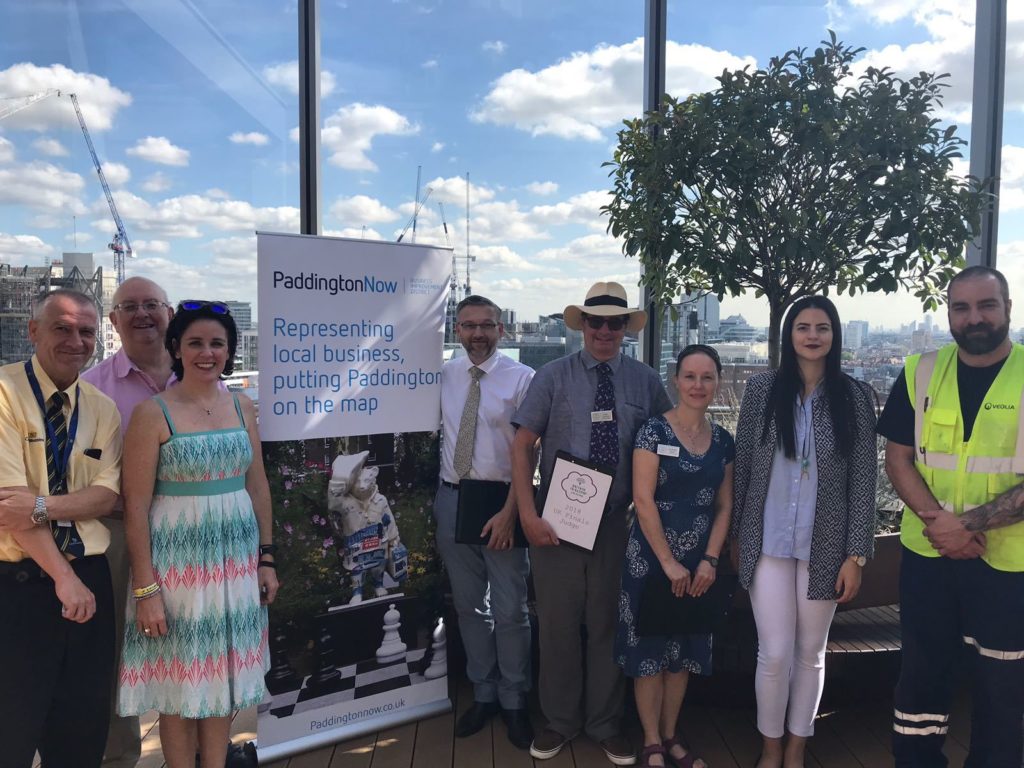 After scooping Gold and winning 'Best in Category' at London in Bloom 2017, Paddington was chosen as one of four finalists to fly the flag for the Capital in this year's Britain in Bloom competition.
A total of 76 groups from across the UK competed in 12 categories, with each vying for a gold, silver gilt, silver or bronze medal.
Finalists were judged on their horticultural achievement, community participation and environmental responsibility; with the RHS judges visiting communities during the hot, dry weather over the summer.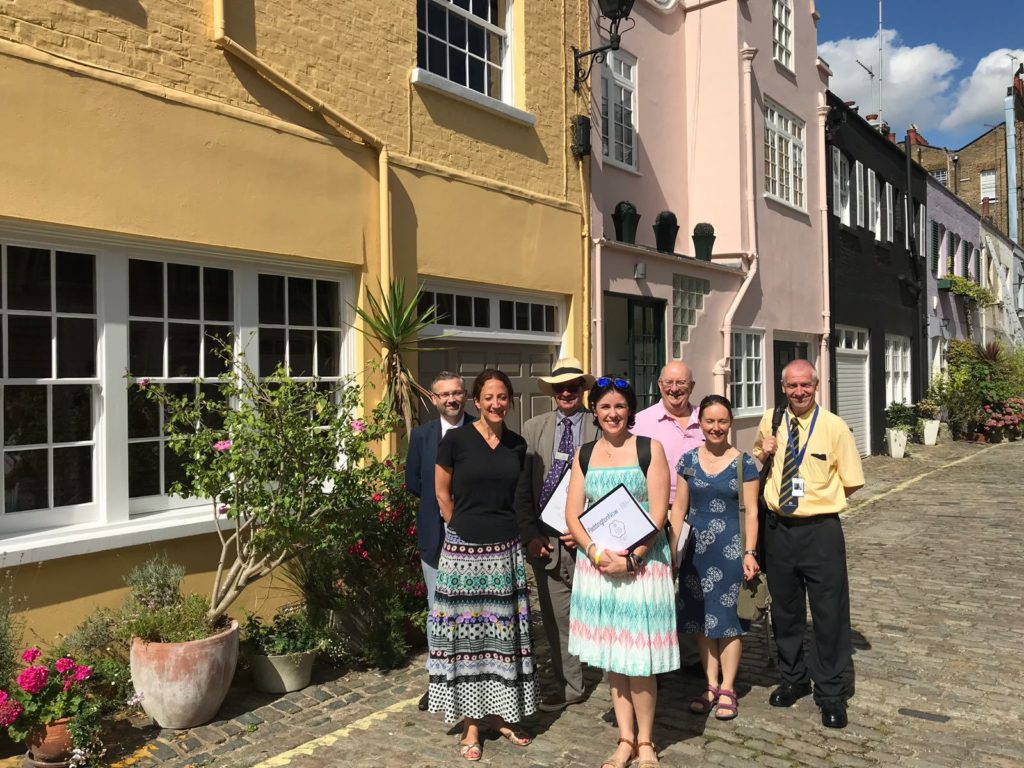 "This year's finalists faced the most challenging conditions the competition has ever seen, with much of the country under snow and ice at the start of spring, followed by the joint-hottest summer on record. That so many groups have walked away with top medals is remarkable and a reflection of communities' hard work, ingenuity and horticultural know-how." Darren Share, Chair of The RHS Britain in Bloom judging panel.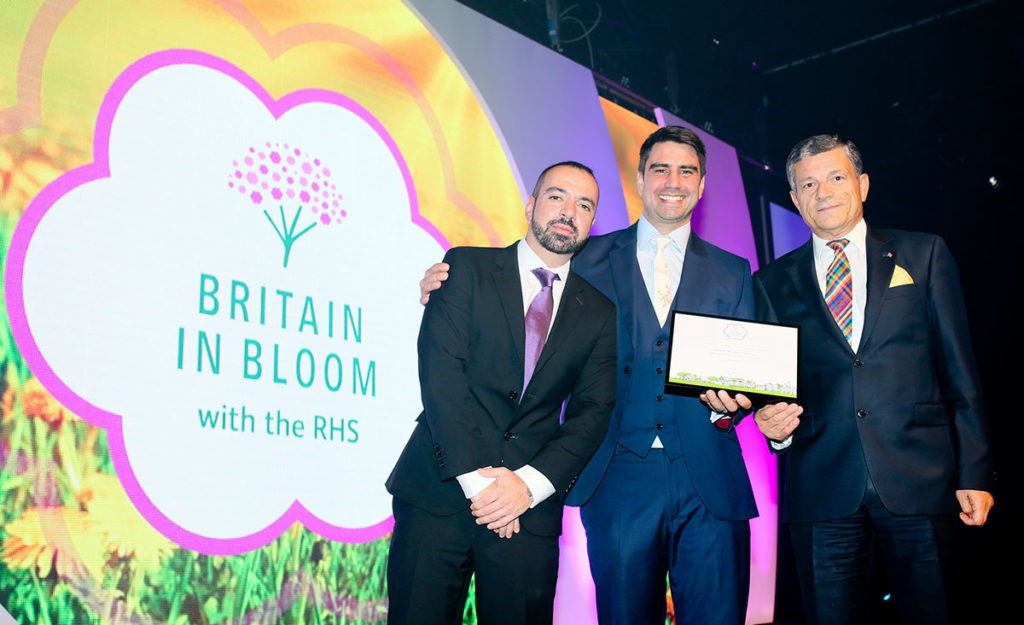 "Enhancing and improving the environment in Paddington continues to be a top priority for the BID and we will continue to work with Windowflowers, Westminster Council and the many other stakeholders, businesses and residents in Paddington to ensure Paddington improves year on year." Chris Peers, Paddington BID Manager.