Volunteer with North Paddington Food Bank
"Today I sat with a woman in tears of desperation, as she can no longer afford to feed her family."
Tara Osman works as a Food Bank Support Worker at the North Paddington Food Bank, and she refers to one of the many people she meets each day. People who are working to support their families but who live on an economical precipice, easily tipped over by seemingly small changes in circumstance.
"Many people have no fallback or emergency fund so a redundancy, unexpected bill, benefit delay or change in family support means they find themselves choosing between paying the rent or eating."
Food banks help homeless people, whose hostels do not provide lunch, but they are not just for those living on the streets. Tara has seen a rapid increase in the amount of people requiring help at the Food Bank, people who are shocked to find they are in such need. On the day we spoke with Tara, in September 2016, there had been 34 families needing food (the average usually being 21) and the Food Bank had been unable to help them all.  Turning families away, some who had not eaten for 5 days, is not acceptable.
The North Paddington Food Bank has enjoyed some fabulous support from the staff of companies in the Paddington area, and continues to do so, but more assistance is needed. The Paddington Community Programme can aid you and your organisation.
"Donating food provides direct, instant help and it's surprising how many essential items you can buy with just an additional couple of pounds on your weekly shop. Knowing that our food donations will ensure people in need can enjoy a proper meal is the biggest reward."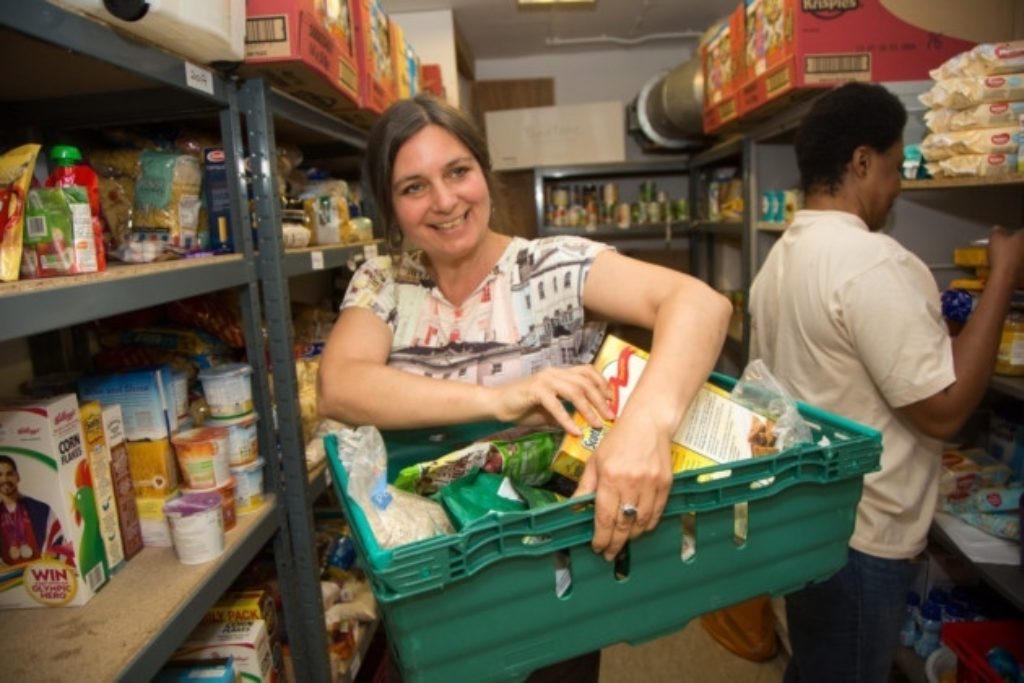 Louise Gurney, Sponsor at Network Rail, has been arranging collections with her colleagues on behalf of the Food Bank for around 3 years.  Their donations have proven essential.
"The team at the Food Bank do all the hard work, providing a collection service from the office on an agreed date, all we have to do is fill the food boxes - it couldn't be simpler!"
The Paddington Community Programme will manage all that is needed to make it easy for your staff to reinvigorate the hard work of the Food Bank, ensuring people get the essentials they need. Or you may wish to share the skills of your staff – Tara is the only employee and she, plus volunteers, have to also manage all the day-to-day business aspects. Could you and your networks help them fundraise, or help give the issue a higher profile?
If you would like to volunteer and support the Food Bank, please get in touch with Emily Shaw, Paddington Community Programme Manager.