New Balls Please! Watch Wimbledon Canalside in Paddington
Wimbledon matches will be back for 2023 showing on the big screens at both Merchant Square and Paddington Central, alongside their summer programmes packed with fun events. Kick back in a deckchair on the lawn at Merchant Square or perch in the newly refurbished amphitheatre in Paddington Central and enjoy!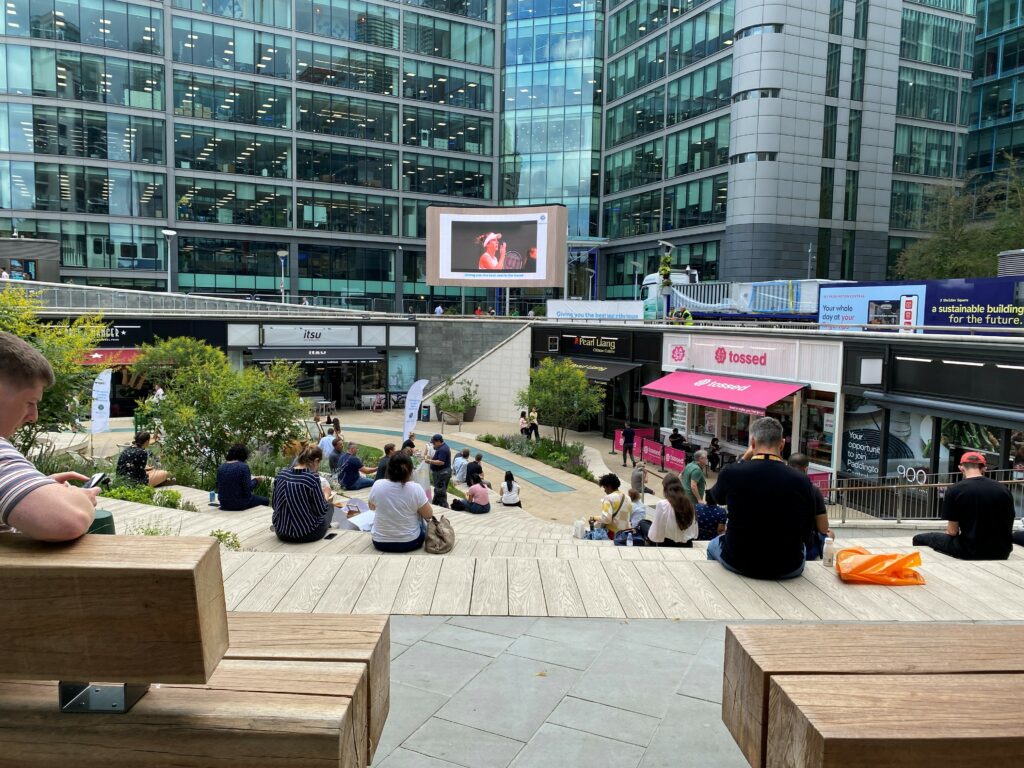 In Merchant Square, from Thursday – Sunday on both weeks you can accompany your tennis with a refreshing drink, as The Thirsty Farrier will be on hand to serve an array of traditional cocktails from their horse box bar.
For those who want to give it a go themselves, between 12pm – 6pm on 4th, 5th, 6th and 16th July a touch tennis court will accompany Merchant Square screenings, where spectators can get involved with various tennis competitions with tennis related prizes up for grabs.
No booking is required for either the tennis screenings or the tennis activities and deckchairs are available on a first come, first served basis.