Brighten your day with the Sunshine Lounge at Paddington Central
Are you missing the summer? Feeling a bit down in the dumps? Well Paddington Central has just the thing for you - your very own escape from the cold, dark winter days.

The Sunshine Dome, situated in the Sheldon Square amphitheatre at Paddington Central, enables guests to take in the atmosphere of sunnier climes, offering a sanctuary from the dull, grey outside while you count the days until the clocks go forward.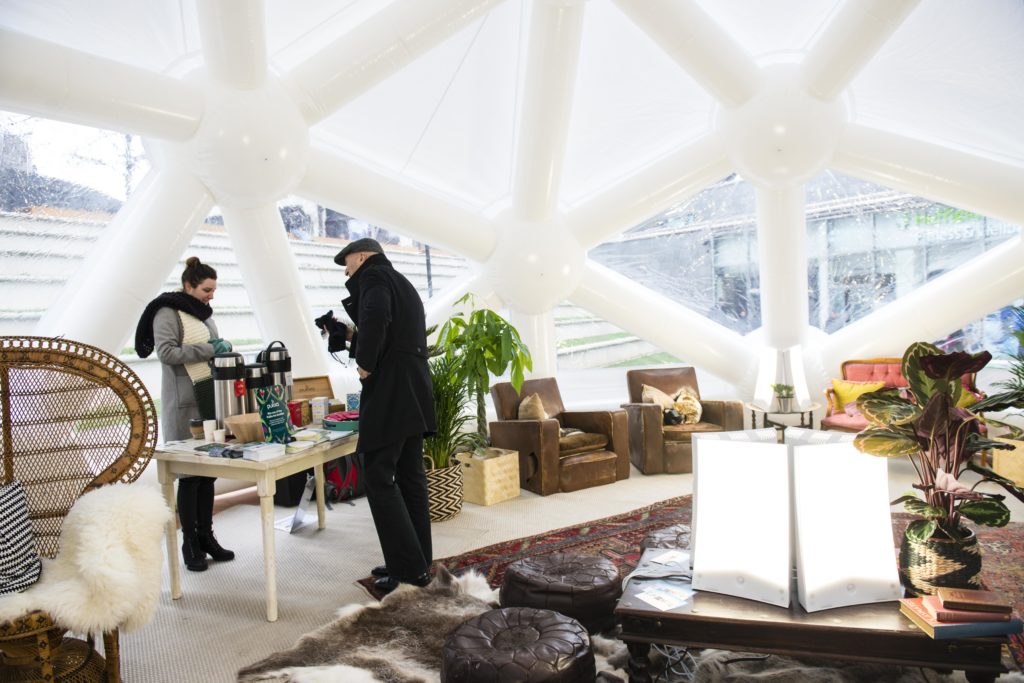 Designed to help combat Seasonal Affective Disorder, the Sunshine Lounge is illuminated by Lumie light therapy lamps which help to boost daytime light exposure and offers complimentary herbal tea to help visitors unwind. There will also be experts on hand to offer tips and advice on how to beat the winter blues.
Matt Webster, Head of Wellbeing and Futureproofing at British Land commented:
"The wellbeing of our local residents, workers and visitors is fundamental to everything we do here at Paddington Central.  We are delighted to bring back the Sunshine Lounge for a second year, it provides an excellent opportunity for people to take time out of their day to rejuvenate after the festive period."
The Sunshine Lounge is open daily between 10am and 4pm.