Brunel Statue
The life-size statue of Isambard Kingdom Brunel at Paddington Station has been relocated to an area between Platforms 8 and 9.
The bronze statue by John Doubleday was originally installed in Paddington Station in 1982 and initially positioned in the main concourse at the top of the stairs leading down to the Underground.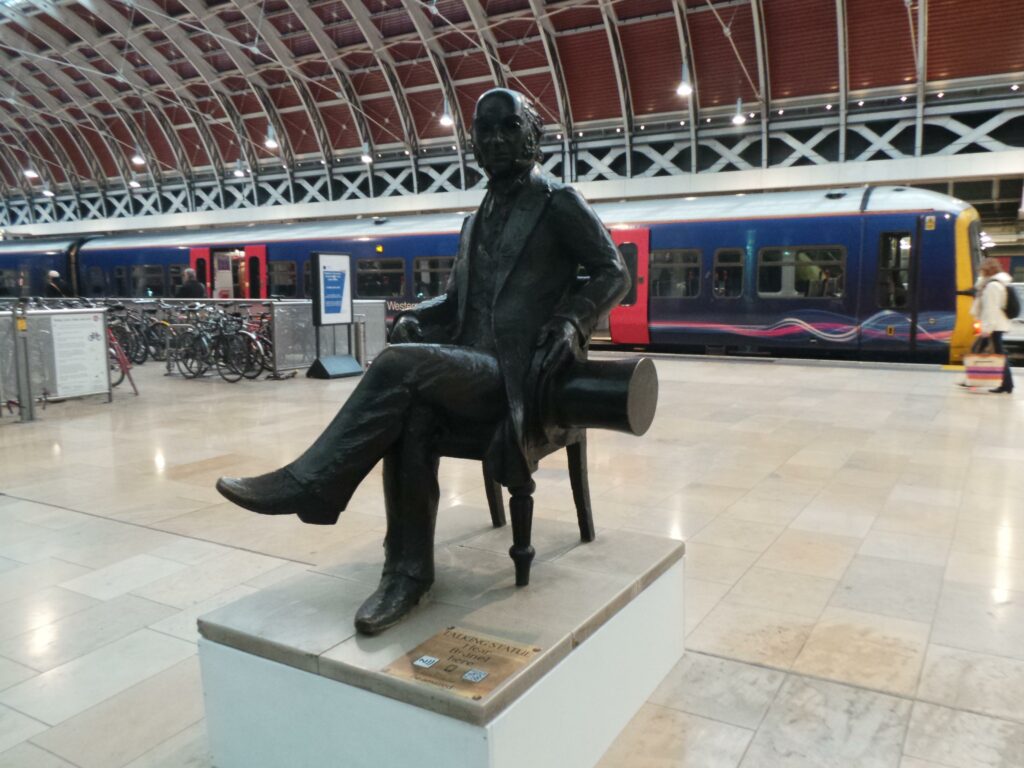 Network Rail secured listed building consent in June 2014 to re-position Brunel, providing the statue with a more prominent location, facing the Director's Balcony on Platform 1.