Buchanan's Cheesemonger
Buchanan's Cheesemonger is a centre of excellence on all things cheese. Scottish owner Rhuaridh Buchanan – whose first name is pronounced 'Ru-ri' – trained as an affineur (a person who ages cheese) at the renowned Paxton and Whitfield. He now has his own shop and supplies his cheeses and knowledge to the likes of The Ledbury, The Square and The Ritz; considered by some to be London's best restaurants.
There are approximately 150 artisanal cheeses available, mostly from across Britain and Europe and of course France. The British cheeses are sourced directly from a loyal band of 30 producers and the French are from a Paris-based expert who works with small independent cheese makers. They range from the little known to the well-regarded classics.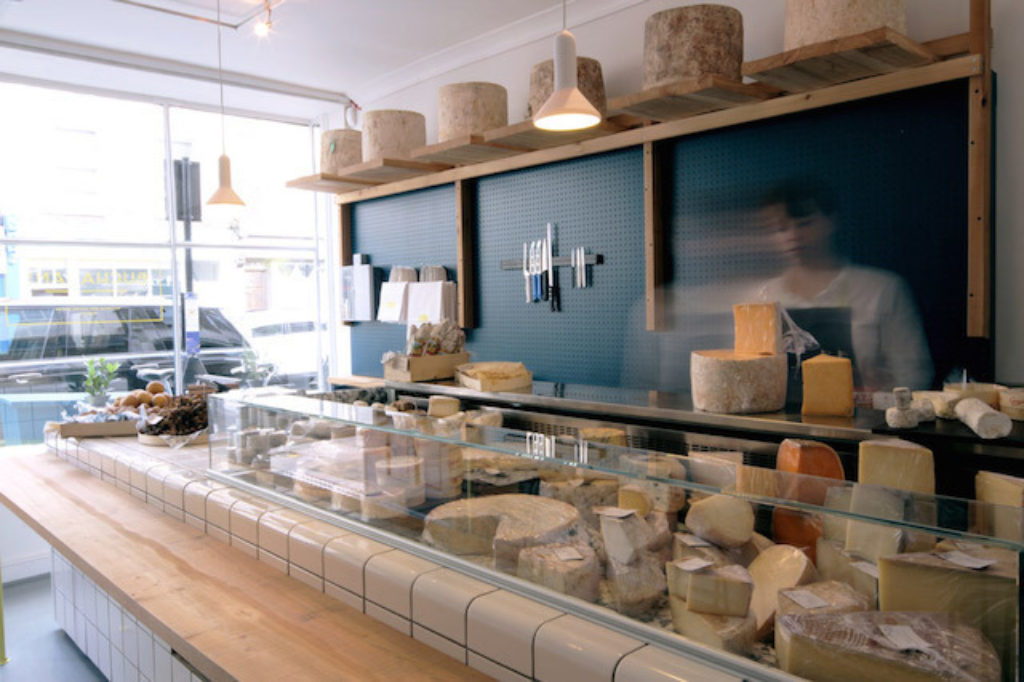 Do not be intimidated either, Buchanan's Cheesemonger is open to the public from Tuesday to Saturday and offers a menu of charming cheeses, charcuterie and a few other small plates; alongside a top quality and eclectic list of wines, beers and other hand-picked beverages. Their eat-in cheese selection is based on what is popular in London's best kitchens and the environment is relaxed and welcoming.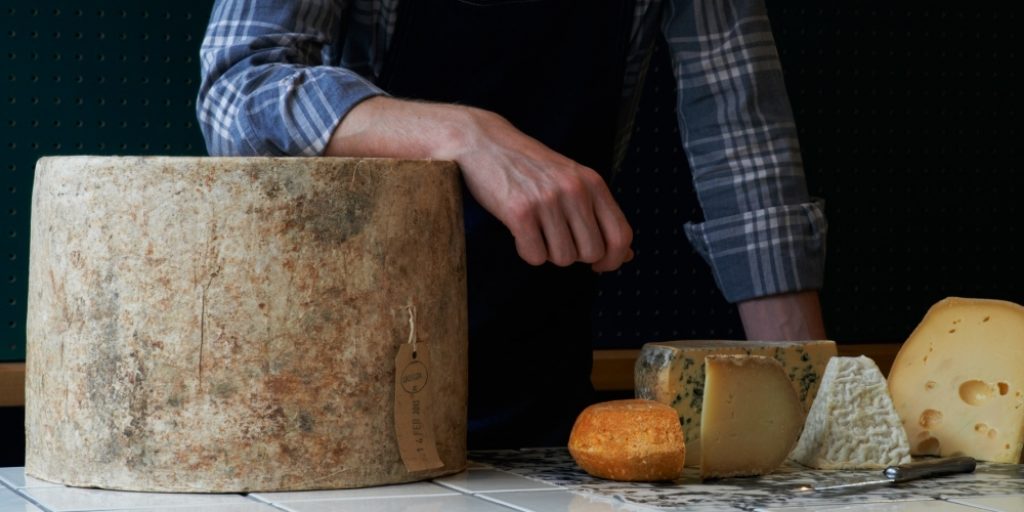 Also on offer are monthly cheese and wine pairing masterclasses, supper clubs and Meet the Maker evenings. These are a unique opportunity to explore the world of cheese, by learning about the products directly from the cheesemakers and sampling them either in dishes curated by chefs or in all their natural glory.