All aboard for cakes on the canal!
On Thursday 23 June, volunteers from companies across Paddington put on their captain's hats, piled the cakes and biscuits high and set sail to treat over 40 local older people to floating tea parties.
This event had previously been scheduled for October 2021 to celebrate Silver Sunday and was unfortunately postponed due to poor weather conditions. This year we were determined to deliver a wonderful time for all – despite the challenges brought by a national train strike and a sudden downpour soaking our first set of hardy volunteers!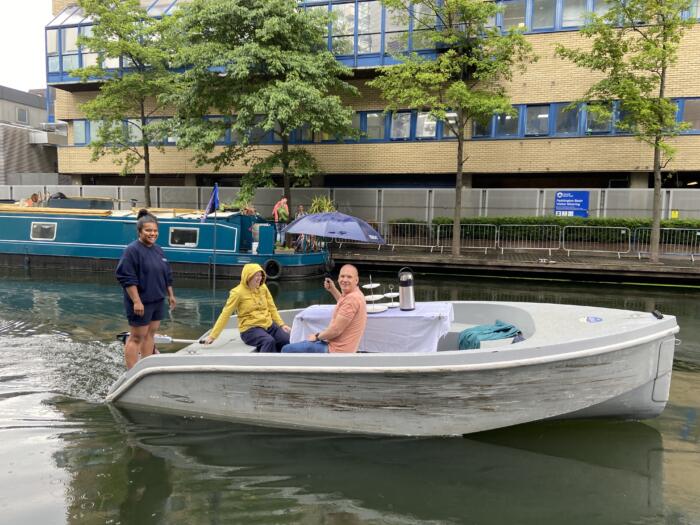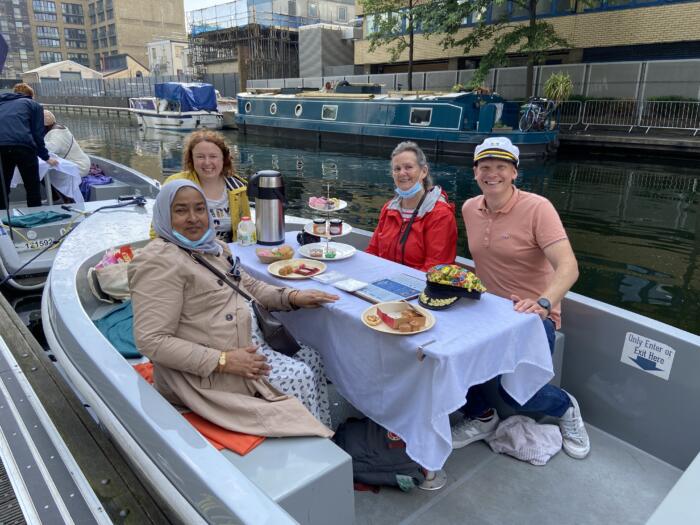 Volunteers from British Land, Equinor, IQVIA, Cerner, Privée Concierge, Stream AMG, Merchant Square and Vodafone hosted boats in pairs. Local colleagues took on the role of either Captain (steering the boat) or Captain's Mate (serving tea and treats and chatting to our older guests). Participants were all local residents aged over 50, with many joining us through our long-time community partners Open Age and Penfold Community Hub.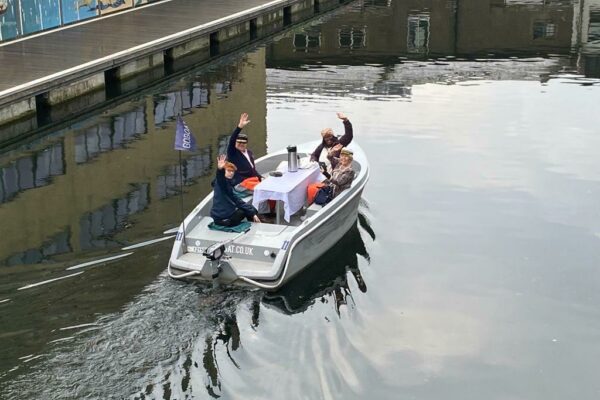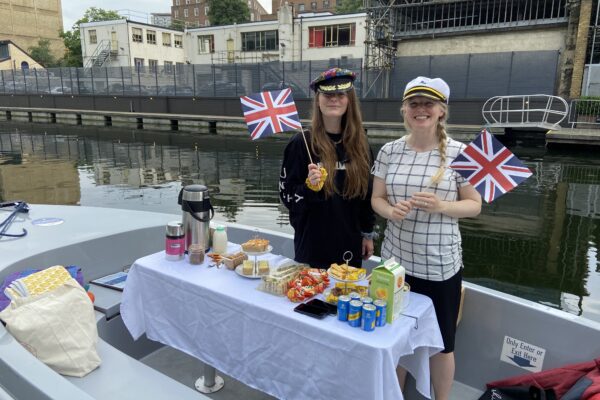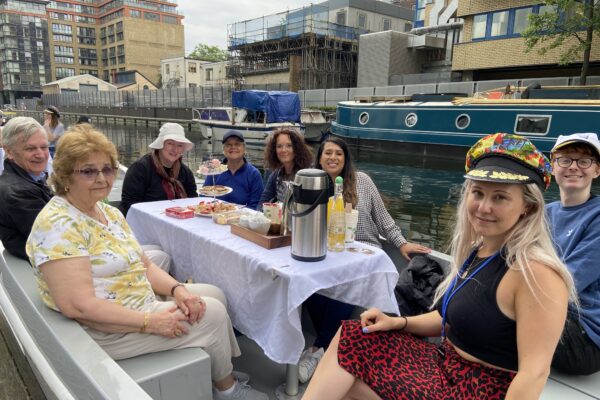 In addition to enjoying teatime treats and conversation, guests were able to discover the natural habitats on their doorstep and participants spotted all manner of wildfowl, including ducks, geese and goslings, and moorhens with their chicks. Volunteers made firm friends with their guests and many asked for another hour on the water as they approached the canal bank.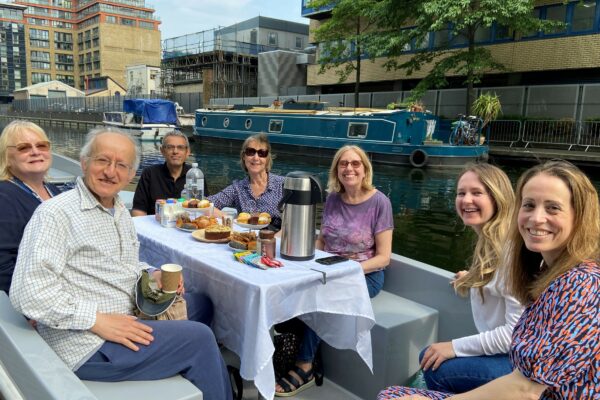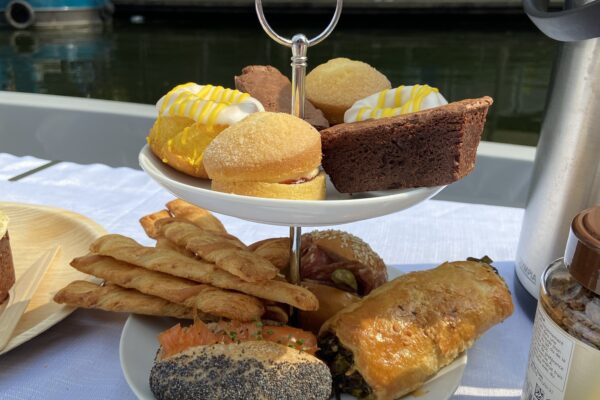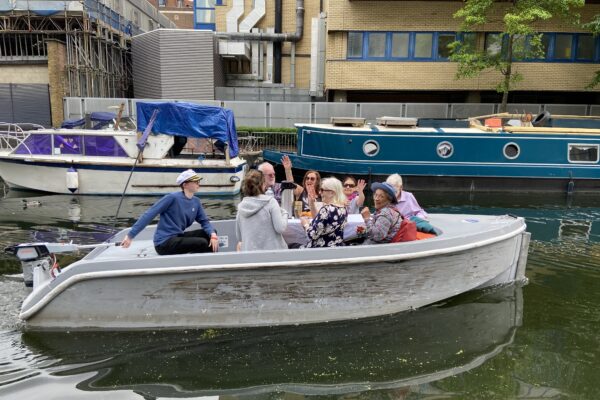 Many many thanks for the restful peaceful voyage along the canal… I'm definitely better for being on water and in such good company and it was fun being expertly steered between obstacles, missing barges, water bird life and not getting tangled up in pond weed! You enabled us all to leave our cares on the canal bank.
Julia, Floating Tea Parties Guest
Following two very difficult years of pandemic lockdowns and restrictions, activities like these are a brilliant way to bring the community together, help combat isolation in older people and enable people living and working locally to appreciate the natural environment Paddington has to offer. Over the course of the day, 18 volunteers contributed their time to take 11 groups of older people out on the water. We're so grateful to our wonderful volunteers, to our community partners at Open Age and Penfold Community Hub, and to GoBoat and Merchant Square for all their fantastic support.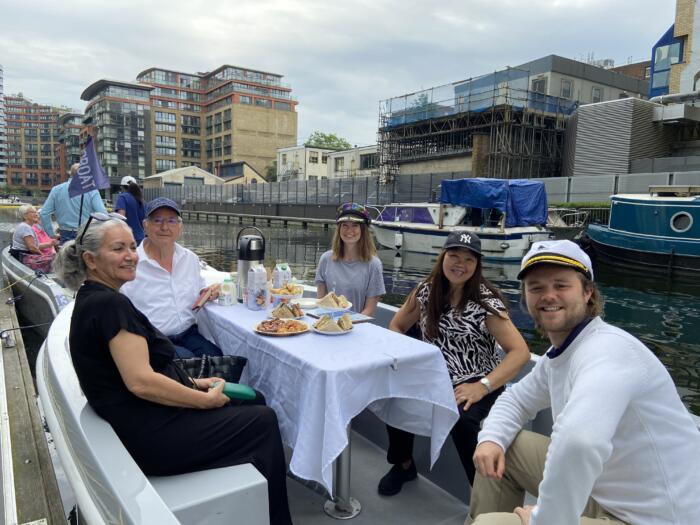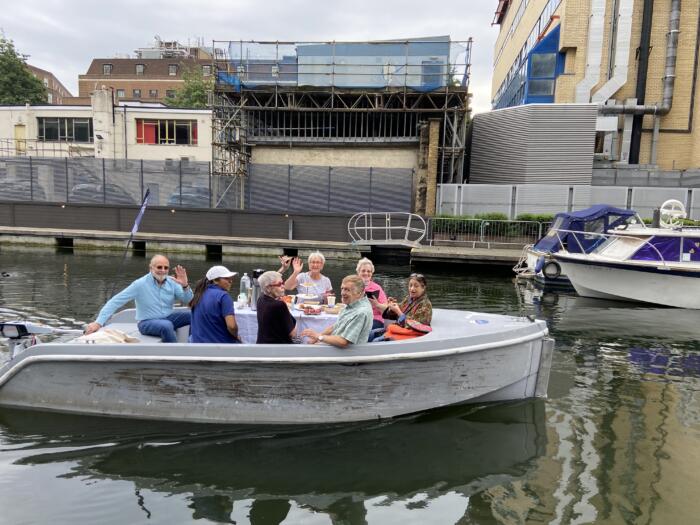 If you feel inspired by the incredible community work of our volunteers, please get in touch with our Community Programme Managers to discuss how to get your team involved.