Kingfisher work wonders on WECH homes in Paddington
The properties of three Walterton and Elgin Community Home (WECH) residents were transformed on Thursday 17 May by colleagues from Kingfisher's Finance team. In just six hours, waist-high weeds and scuffed skirting boards were replaced with pretty pots of plants and fresh white walls.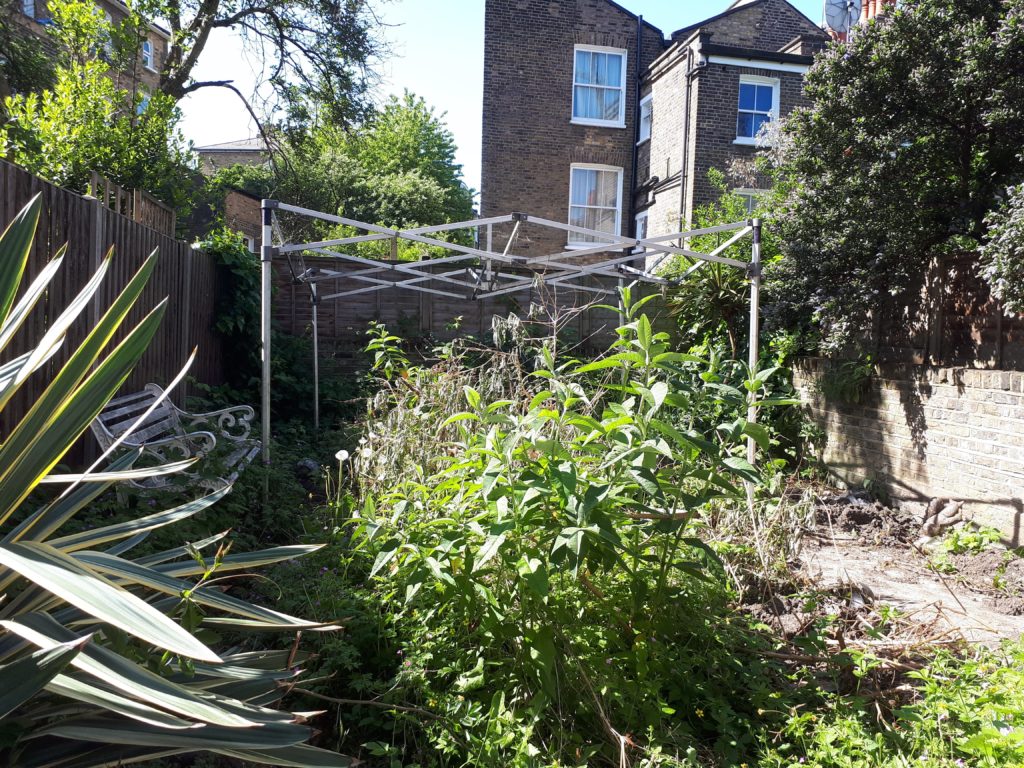 WECH is a resident controlled housing association in Westminster. The organisation aims to provide affordable homes to those in need and runs a range of activities and social events to contribute to a strong sense of community in North Paddington.
The volunteers were subdivided into three teams for the day – two groups working in neighbouring properties and the others a few streets away. For the gardening groups the first challenge was to cut back and dig up the weeds which had taken control; opening up the gardens and in one case revealing a paved path the length of the garden.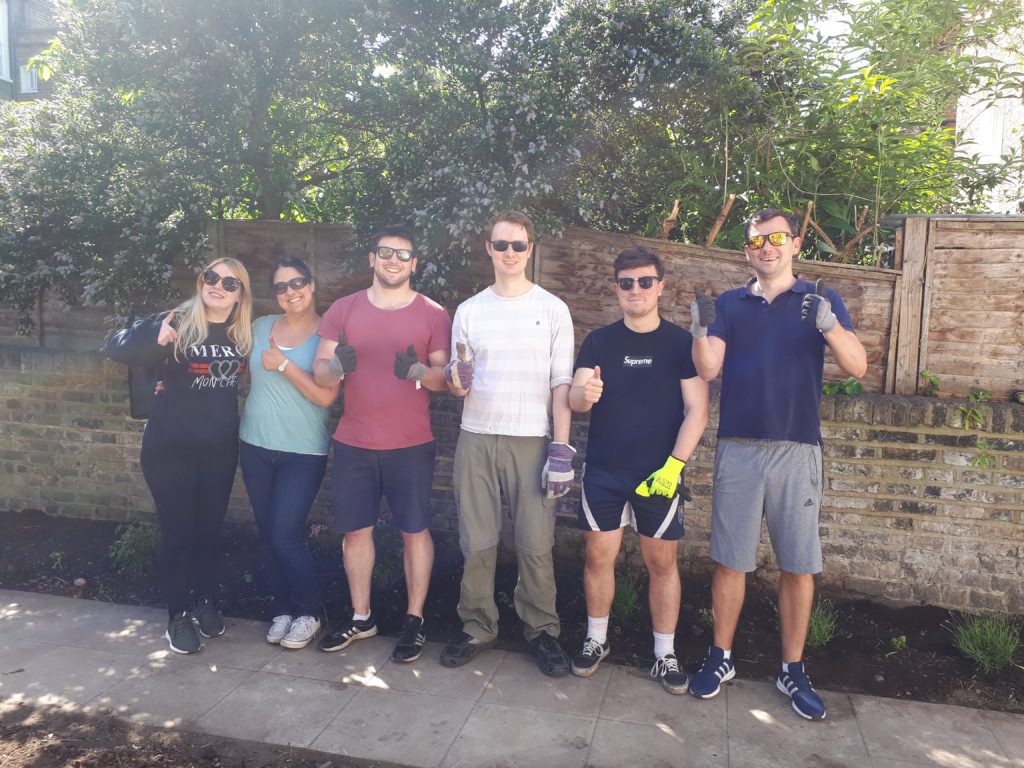 Armed with secateurs and shears the volunteers cut back ivy and overhanging branches, dug over the soil and filled bag after bag with rubbish and garden debris.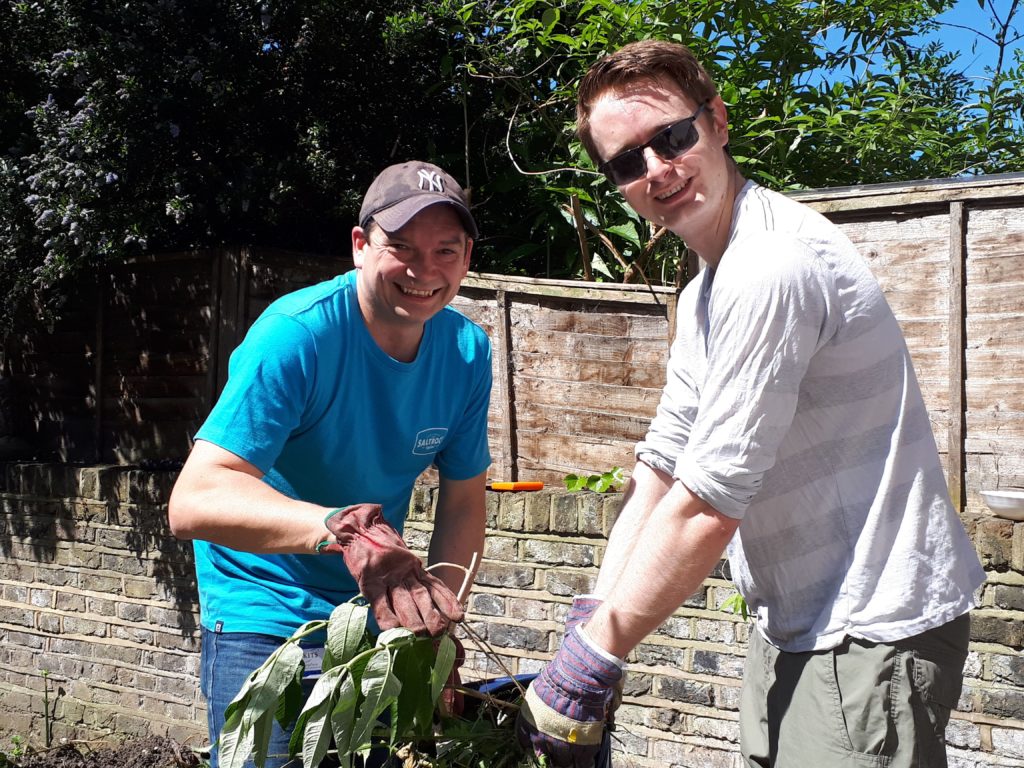 After downing tools at lunchtime for much needed sustenance and a rest in the sunshine, the teams brightened up the gardens with colourful pots of geraniums, bizzy lizzies and beautiful smelling lavender plants.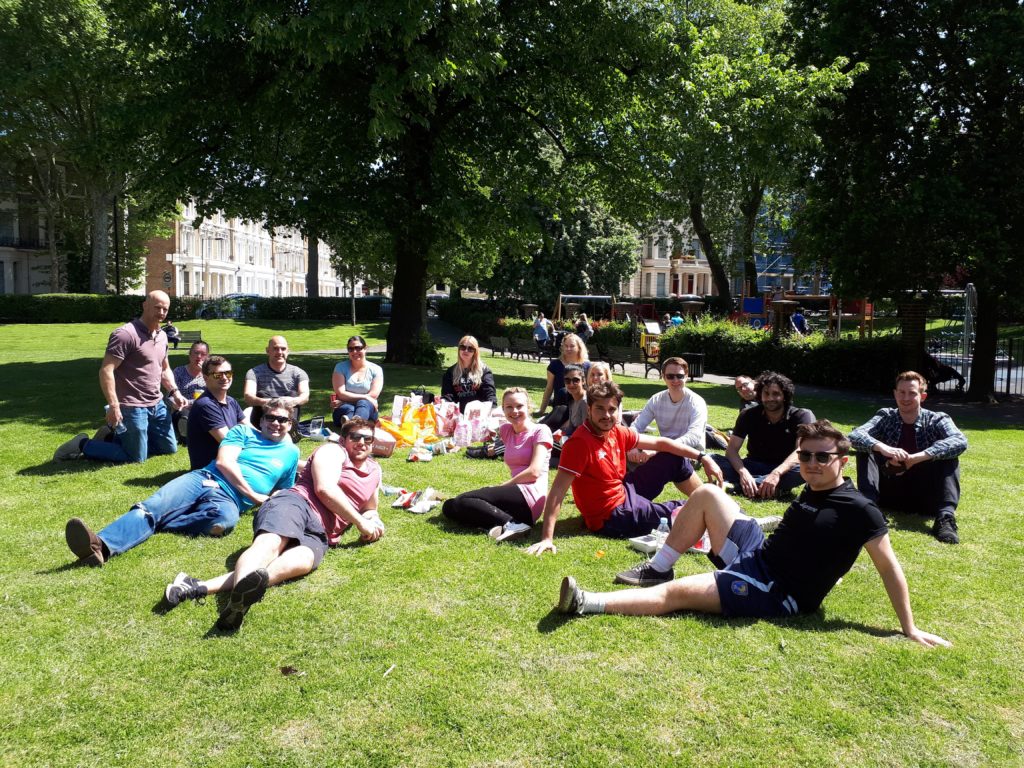 The volunteer decorators were allocated to the property of a WECH resident who is currently in hospital. Having cleared the worktops of pots and pans and washed down the grey walls, the team painted the ceilings, walls and skirting boards white; lifting the dark and rather dingy kitchen into a clean, bright and inviting space – the perfect place to aid the resident's recovery as they recuperate at home.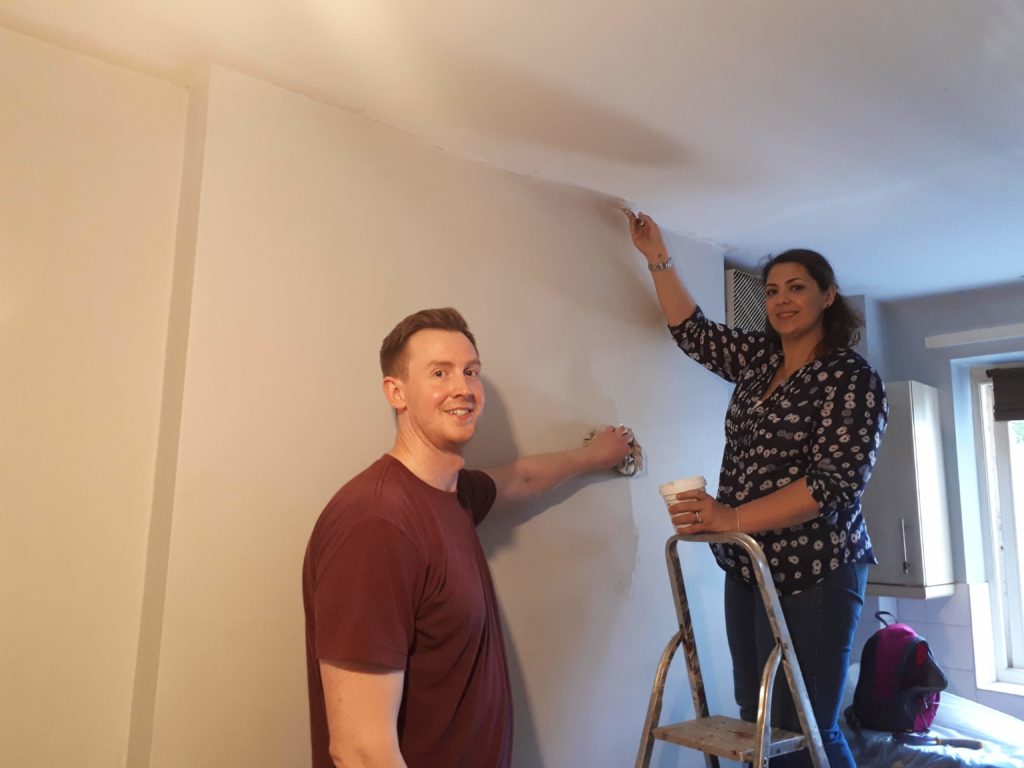 "The volunteers from Kingfisher were truly amazing. Their positive energy and hard work showed in the gardens of two of our residents which they completely brought back to life. The residents were so grateful and happy to have their gardens back to enjoy. The team of painters from Kingfisher worked tirelessly all day painting the kitchen of one of our residents. The resident is now out of hospital and was amazed and so happy to come home to a newly painted kitchen. She wanted me to say a big thank you for all your help and hard work." Elaine Harkins, WECH

If you and a team of colleagues are looking to make a significant impact to the lives of local people in a short amount of time and are happy to roll up your sleeves and get messy, there are plenty more homes in Paddington in need of your help. Emily, our Community Programme Manager, would be delighted to match you to an opportunity, so do get in touch.