Building a dementia-friendly community here in Paddington
Imagine a set of fairy lights. Each light represents a skill or memory. Over time some of the bulbs will begin to flicker on and off and eventually some will blow and turn out completely. The bulbs are affected at random and the order that one string extinguishes is not the same as the next.

Dementia behaves in much the same way. Whilst the condition is associated primarily with memory loss, it can also impact communication skills, emotions and perceptions and the course the condition takes is different for each individual.

The Alzheimer's Society Dementia Friends training is a nationwide campaign to change how people act, think and talk about dementia and emphasises how it is possible for an individual to live well with dementia and that the disease should not define a person.
A wonderful example  cited in the Dementia Friends training is that of a resident in a care home in North East England. The resident spent each day methodically tapping her fingers on surfaces in the care home, much to the bemusement of the staff and residents. When her niece came to visit and explained that her Aunt used to be a code breaker at Bletchley Park, the staff realised that the rhythmic tapping was in fact Morse Code. This new understanding sparked conversations between staff and other residents who were fascinated by her wartime experience, a visit from a local Scout group and even the press.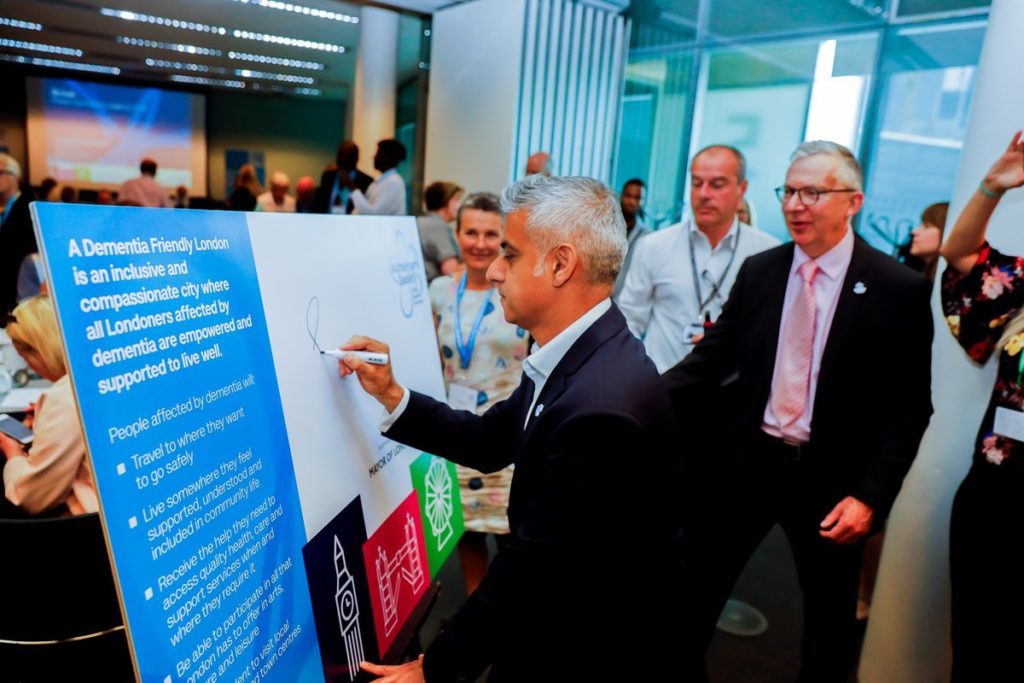 Last week was Dementia Awareness Week (21 – 27 May 2018) and the Mayor of London, Sadiq Khan, announced plans to make London the first dementia friendly capital. We want to put Paddington on the map as a truly dementia friendly community and are encouraging our Paddington businesses, community groups, schools and local residents to become Dementia Friends.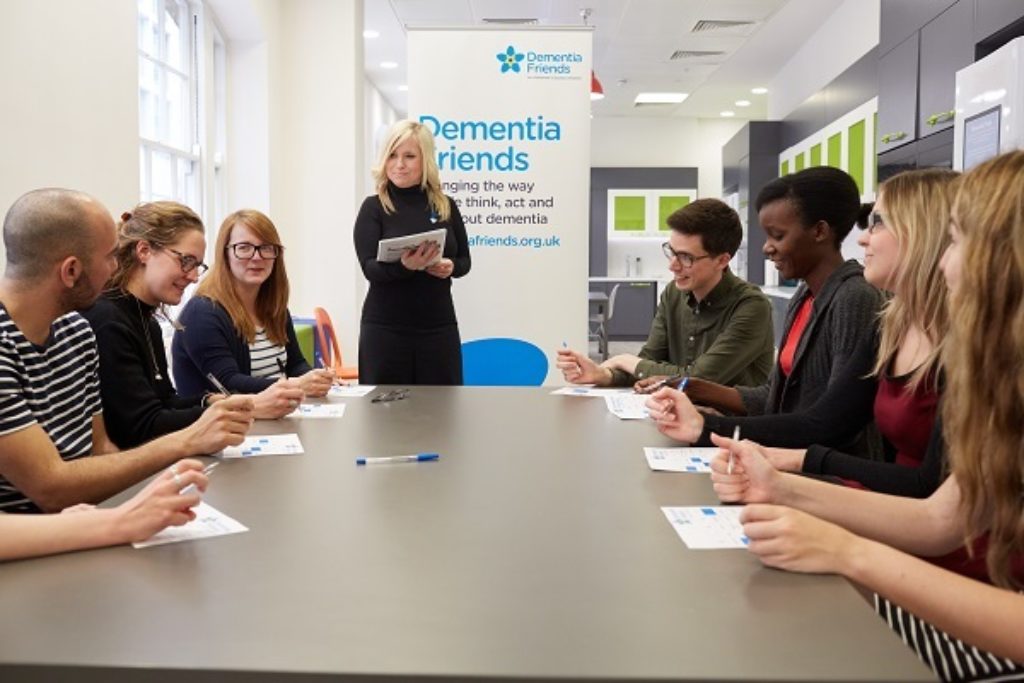 The Paddington Partnership would be delighted to organise Dementia Friends training for any of our subscriber companies. The workshop may challenge you to reflect on how you interact with customers with dementia and consider simple adjustments which could be made, help you offer improved support to employees who may be caring for a relative with dementia and enable colleagues undertaking community activity to more effectively support and engage with anyone they encounter with dementia.
Please contact Emily, our Community Programme Manager, for further details.