Explore Paddington, Winter Edition 2016
Explore Paddington, produced by PaddingtonNow, has released its second edition, in time for festive feasting and winter warmers.
Packed full of ideas for locals and visitors, from late-night paddle-boarding to a charity Santa run, karoake carols to comedy, Explore Paddington also features the best local Sunday lunches and hot toddies.
Check out our review of co-working space locally, or find out where to get pampered in Paddington.
Interviews with the owner of Paddington's new Blue Moon Spy Shop and local film producer Catherine Laine lift the lid on Paddington's most fascinating residents.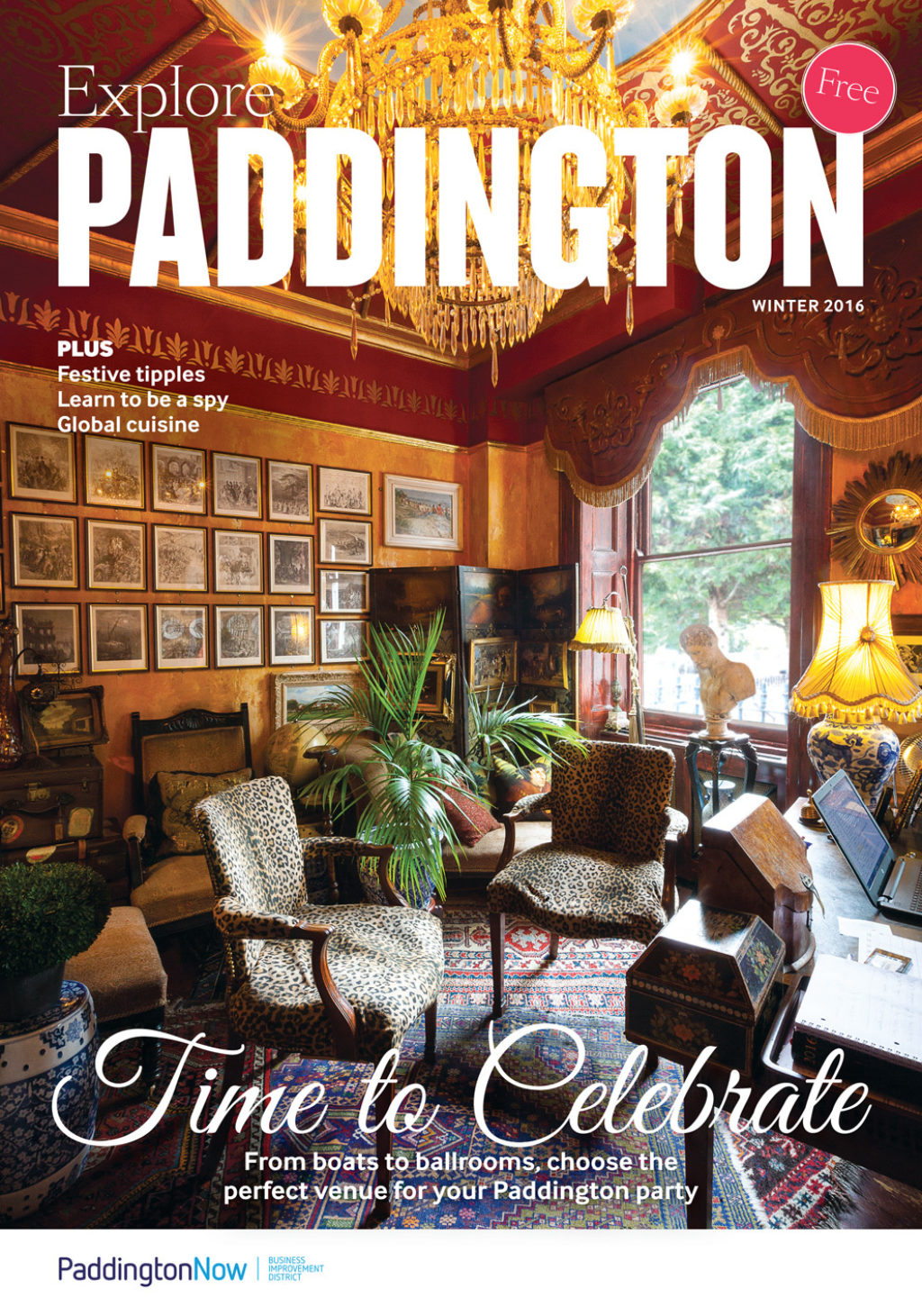 If you'd like to feature in the next edition due out in spring 2017, want additional copies or to adervtise in the magazine, please contact us.