Fan Bridge Revealed at Merchant Square
Paddington's newest landmark, the Fan Bridge, is unveiled at Merchant Square. Designed by bridge specialists Knight Architects, the three-metre-wide cantilevered moving structure spans 20 metres across the head of the Basin, rising by means of hydraulic jacks - an action similar to that of a traditional Japanese hand fan.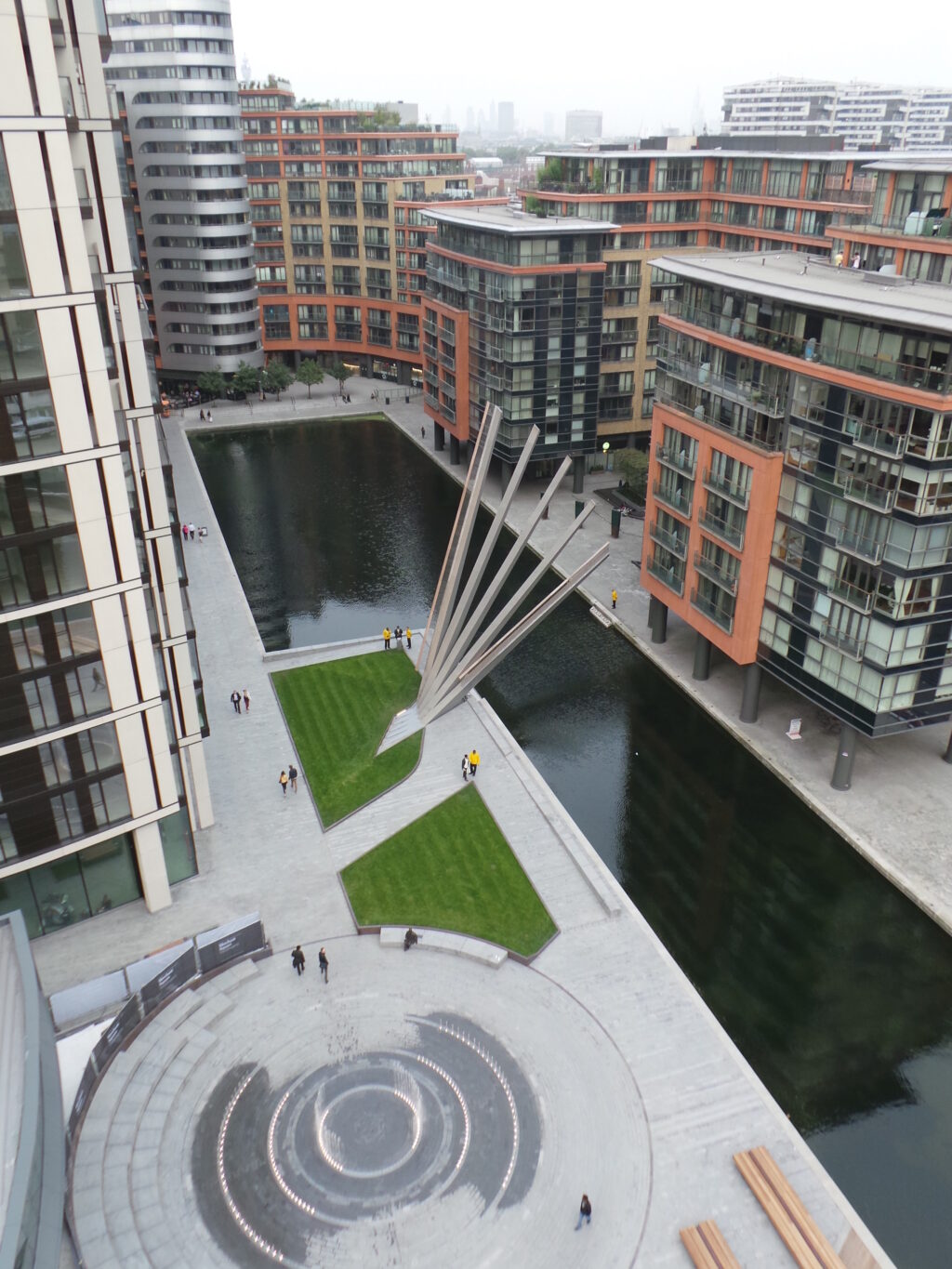 The deck of the Fan Bridge is made of five beams, which came to Paddington by barge. The beams each open in sequence, with the first rising to an angle of 80 degrees; the four rising to lower levels.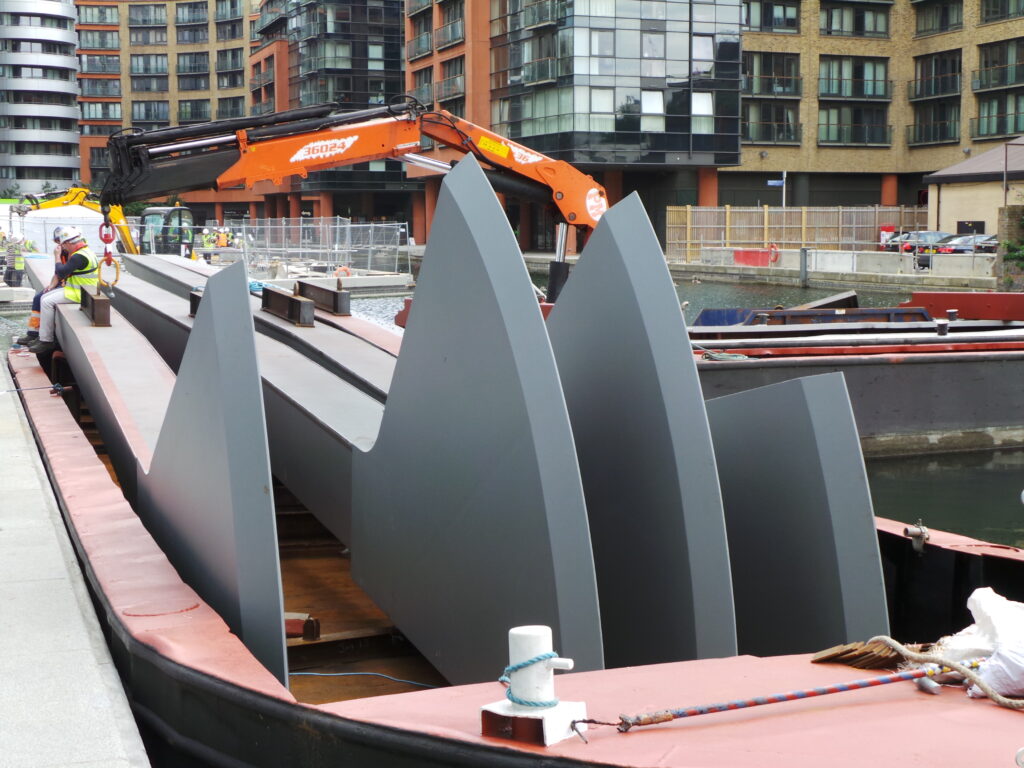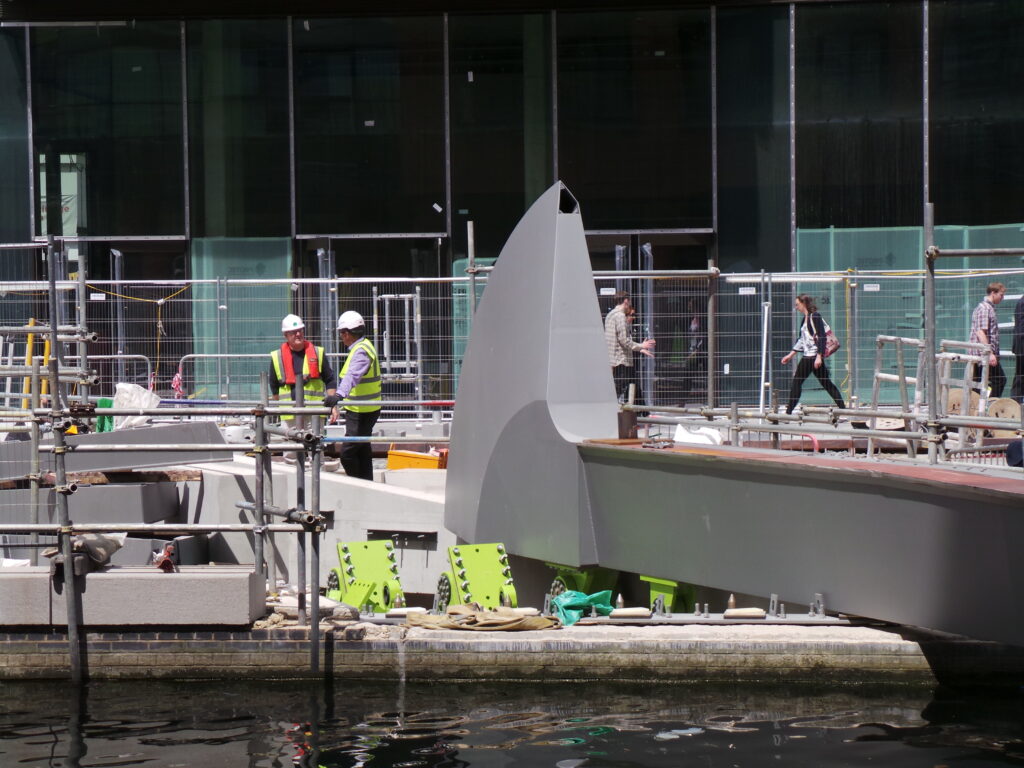 You can see the Fan Bridge in action on Wednesdays and Fridays at 12 noon.