Father Christmas arrives in style at Paddington Central
Father Christmas took time out of his busy schedule to make a very special visit to Paddington on Wednesday 5 December. Swapping his traditional sleigh for a GoBoat, he was greeted by 180 children from local primary schools; including Hallfield, St Mary's of the Angels, St Stephen's Church of England and St Peter's Church of England.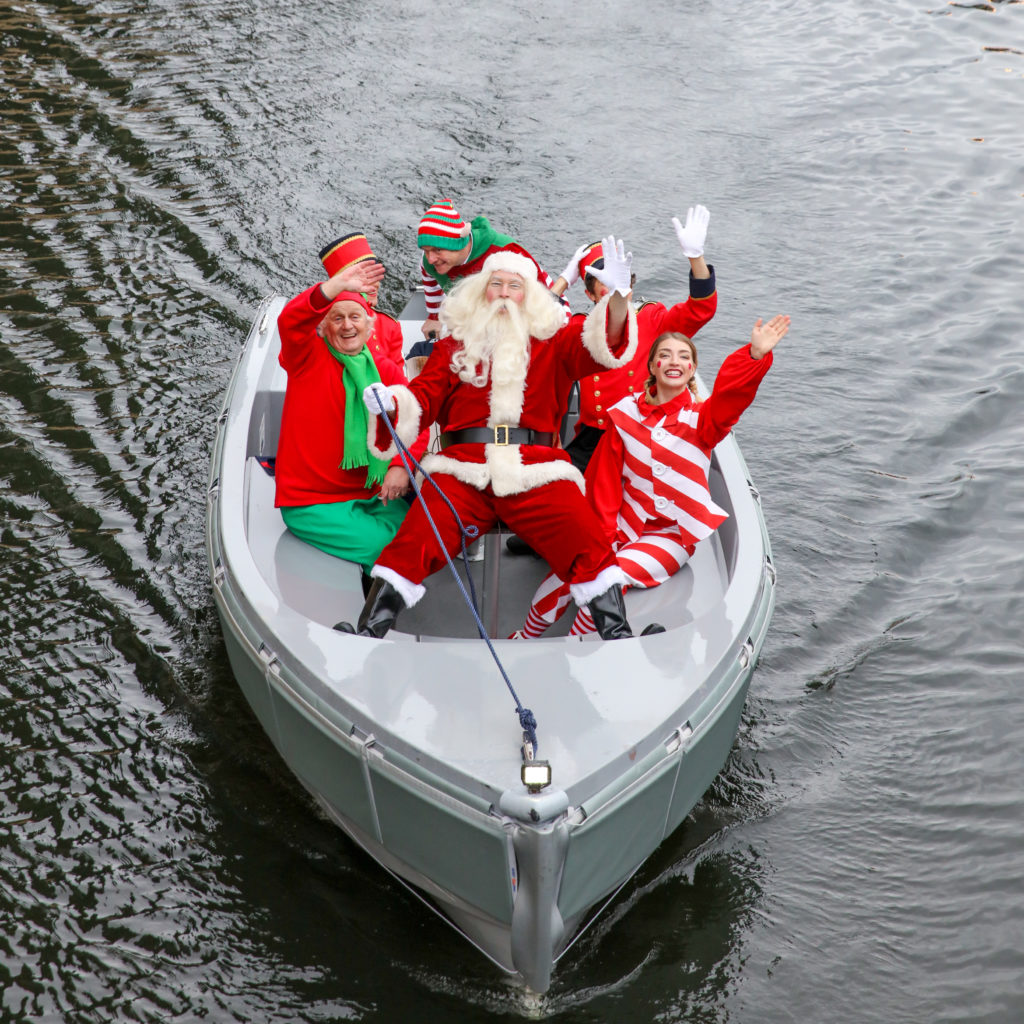 Father Christmas and his band of cheerful elves were accompanied by the sounds of a rousing brass brand, as gift bags were handed out to each child in the Paddington Central amphitheatre.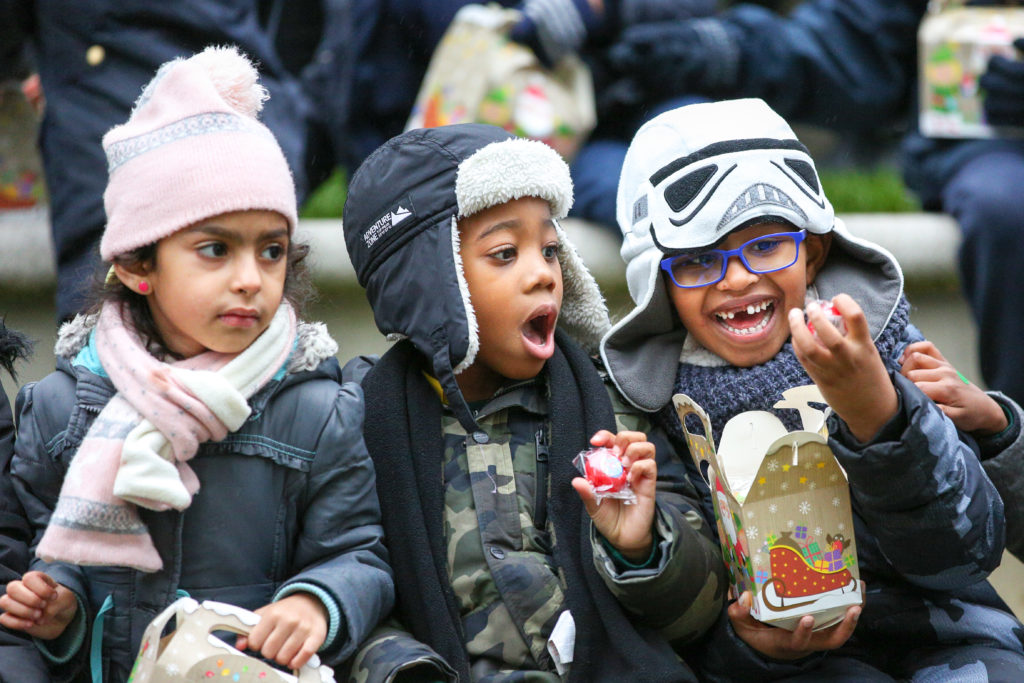 This special visit forms part of a season of feel good festive activities organised by Paddington Central; including carol concerts, competitions and food bank collections.