Festive magic at Merchant Square this Christmas
Looking for the perfect Paddington destination to usher in the festive season? Whether you want to be dazzled by 10km of sparkling lights, enjoy a Christmas classic film under the stars or meet real life reindeer, Merchant Square has you covered.
Christmas Lights Switch On
5.30pm - 7.30pm, Thursday 23 November
The festivities will kick off on Thursday 23 November, with a night of music, mince pies and mulled wine as Merchant Square's Christmas lights are switched on. The Merchant Square team will be setting out over 10km of twinkling lights between the Floating Pocket Park and St Mary's Bridge, in addition to tunnels of light, sparkling arches, festive deer, illuminated trees and a 20ft candy cane striped Christmas tree. The event will take place from 5.30pm – 7.30pm, with a countdown to switch on the lights beginning at 6pm. There are 50 free portions of mulled wine/cider and 50 free portions of hot chocolate available for the first 100 people to arrive. Wave Gelato will also be offering a taste of Christmas with free crumbly mince pies on a first come first served basis. Read more about the event and how to get your free drink and mince pie here.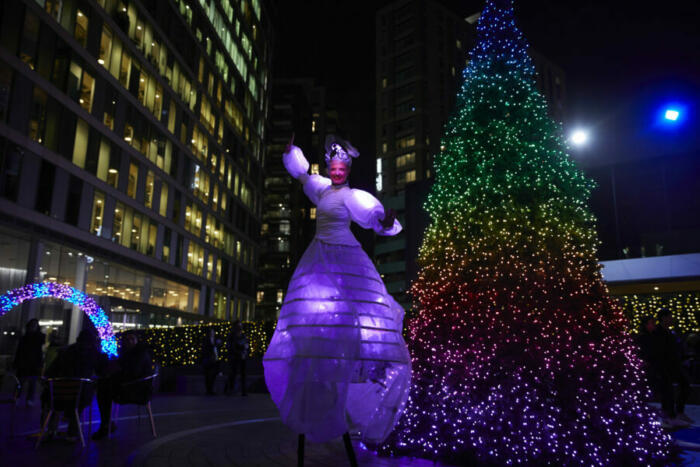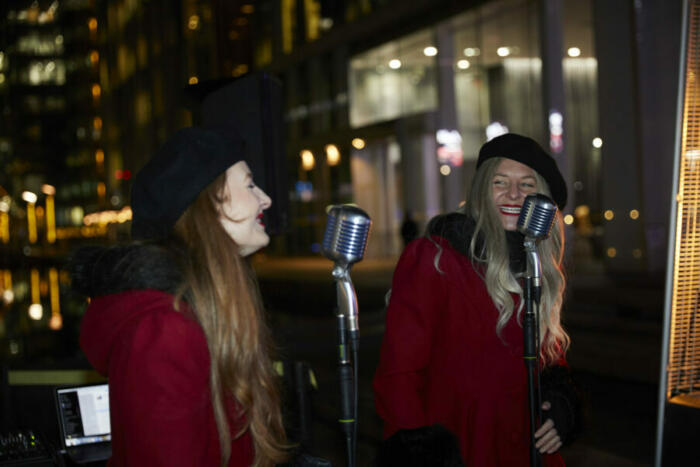 Free Live Music
Love your Christmas music with a modern twist? Merchant Square does too, and they're mixing it up to bring you explosive brass music, expressive dance and some Caribbean flavour this festive season.
Sunny Steelband: Tuesday 5 December, 12pm – 2.30pm, West Plaza Steps
Sunny Steelband marry traditional Calypso sounds with recent pop chart hits and a Christmas twist! Be there on 5 December to experience seasonal sounds of the Caribbean right here in Paddington.
Speaker Box Street Party: Wednesday 6 December, 12pm – 2.30pm, Fountain Maze
Speaker Box Street Party is a social dance community encouraging event participants to express their feelings of happiness, love and passion through music and dance. This performance will be interactive so bring your dancing shoes and your best moves!
Fat Brass – Thursday 7 December, 12pm – 2.30pm, West Plaza Steps
Fat Brass splice current chart toppers with musical legends from years gone by to create an explosive wall of sound. Turn up to experience the likes of Disclosure mixed with Abba, D'Angelo with a twist of Rihanna and so much more.
Learn more about the festive musical delights at Merchant Square here.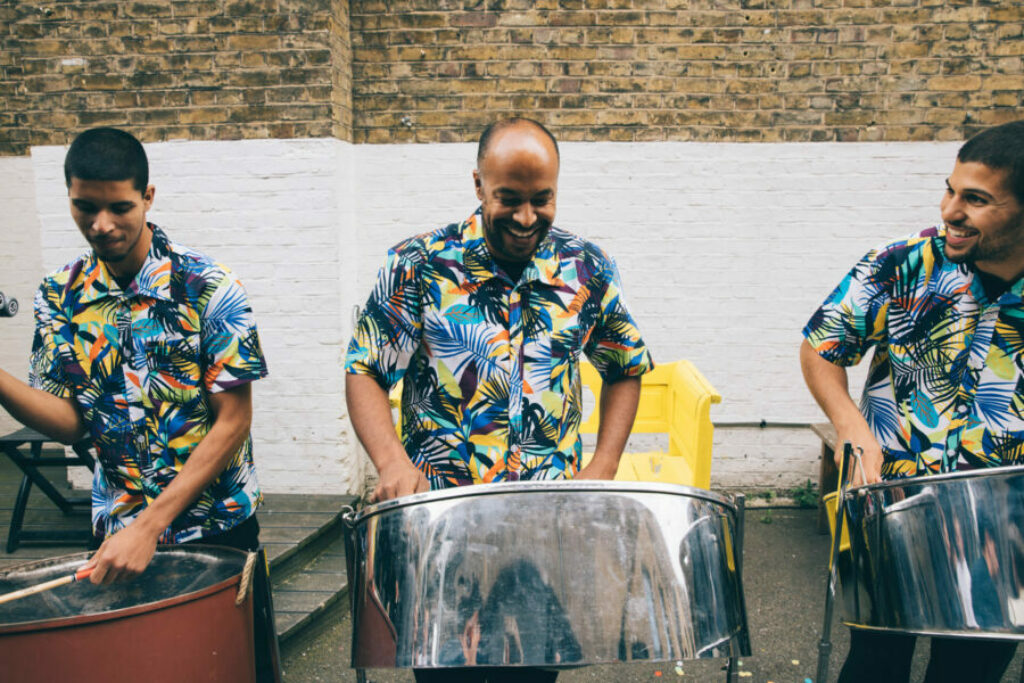 Christmas Photo Competition
Friday 24 November - Friday 8 December
Calling all festive photographers! Merchant Square have teamed up with Cosmic to invite you to enter their Christmas Instagram competition. Snap a photo of the dazzling lights of Merchant Square's Christmas display to be in with a chance of winning an incredible prize.
How to participate:
Visit the Christmas display at the Floating Pocket Park or the Fountain Maze.
Capture a photo.
Share your photo on Instagram, tagging both @cosmic_charity and @merchantsquareldn.
Follow @cosmic_charity and @merchantsquareldn.
Take your photos between 24 November and 7 December. The winning image will be announced on 8 December.
The prize up for grabs will be announced shortly – see here for further details and updates.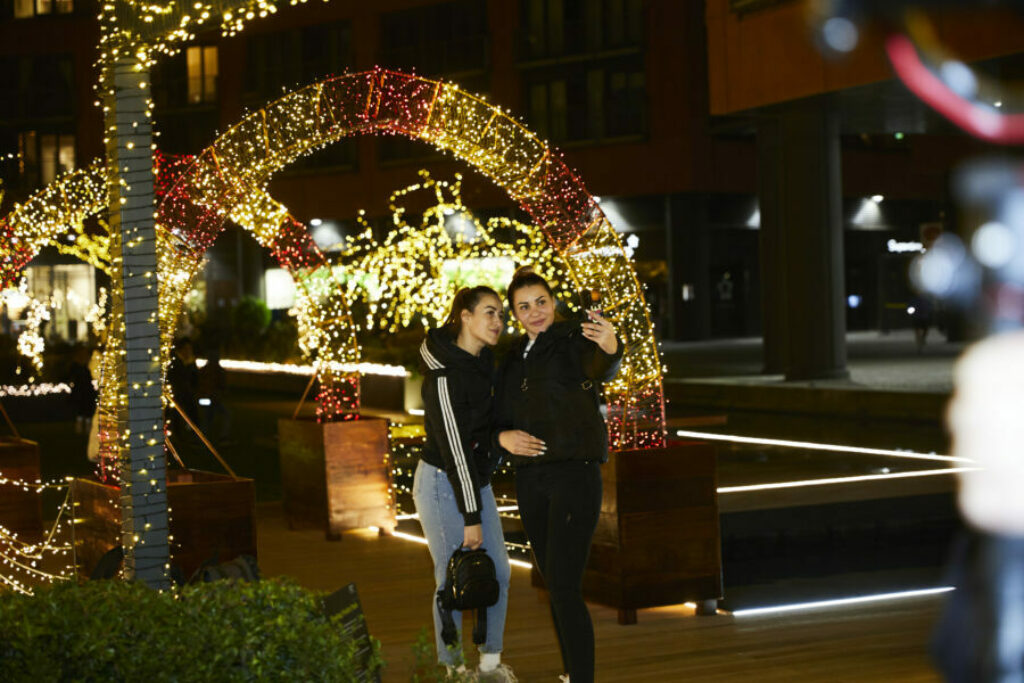 Outdoor Christmas film screening
5pm – 6.30pm, Tuesday 12 December
Still think the original Home Alone is the greatest Christmas film of all time? You're in good company, as Merchant Square will be showing this festive classic on their big screen from 5pm – 6.30pm on Tuesday 12 December. Get cosy under the stars and indulge in a warming hot chocolate from Wave Gelato while you enjoy the film. Blankets are available on a first come first served basis, but you are advised to bring your own to ensure you remain as toasty as possible. More details on what to expect can be found here.
Meet and Greet with Real Life Reindeer
4pm – 6pm, Wednesday 13 and Thursday 14 December
Head to Merchant Square on 13 and 14 December for the opportunity to wish Santa's reindeer good luck before their magical journey delivering presents to children around the world. The reindeer will be guarding Santa's sleigh, open for guests to explore. Carol singers will be serenading the crowds and hot chocolate and sweet treats will be available throughout the afternoon. Click here for further details of this magical event.
Enjoy all this and so much more this Christmas. Head to Merchant Square's website to keep updated on everything happening, including festive deals at Lockhouse and Pizza Express.