Float-in Cinema arrives in Paddington
The crew from GoBoat London and Merchant Square have teamed up with Openaire to bring London's first ever float-in cinema to Paddington Basin. A fleet of 16 GoBoats provide seating for up to 128, with 100 deckchairs safely spaced on the towpath for those who haven't found their sea legs.

Luxury ice cream brand Häagen-Dazs is headlining The Openaire Float-In Cinema by Häagen-Dazs in London – the UK's first cinematic experience by boat. It follows the pioneering global first 'cinema on water' concept by Häagen-Dazs in partnership with the City of Paris and MK2 earlier this summer, which received widespread global acclaim.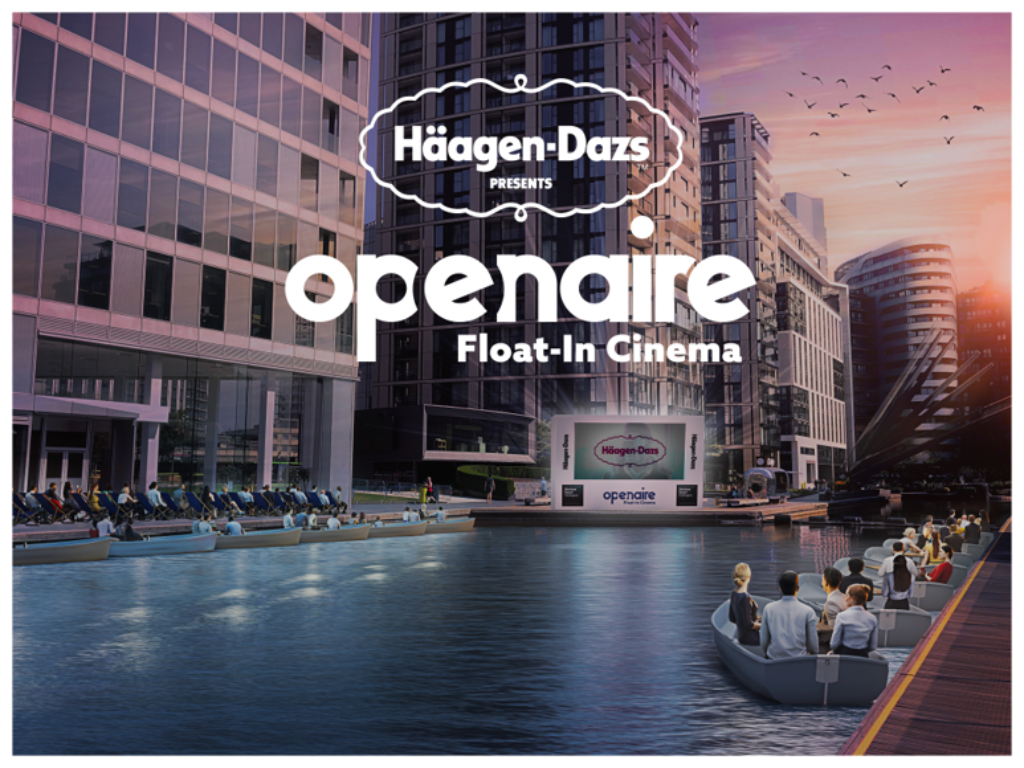 Movie goers captain their own self-drive GoBoat around Little Venice before mooring at Merchant Square and settling in to watch one of 22 star-studded titles, including family favourites and special sing-along screenings. A giant 6x3m Hi-res LED video screen facing the water shows the blockbuster hits featuring, of course, Titanic. High quality audio is provided via sanitised wireless headphones to ensure an uninterrupted experience, with some of the most popular flavours of Häagen-Dazs ice cream to provide a touch of extraordinary indulgence.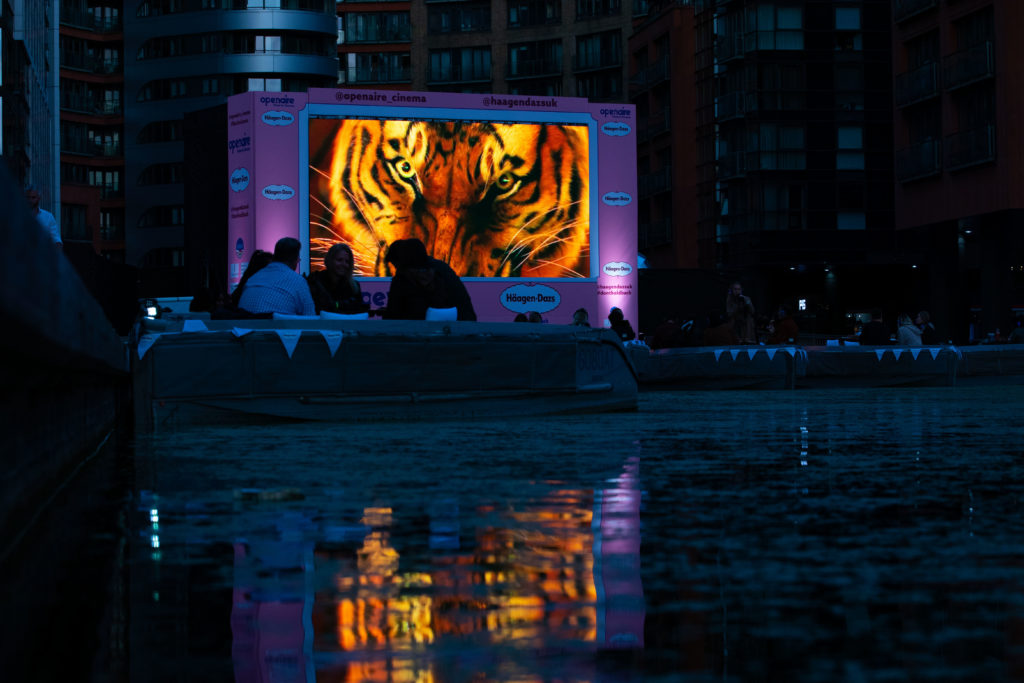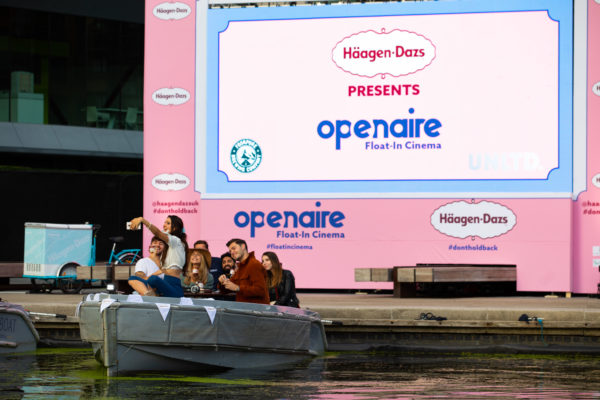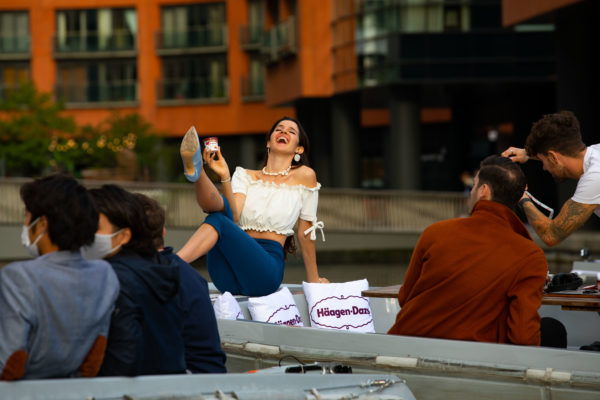 The series launched on 2 September, showing films Wednesday to Sunday, until 27 September. On screening days arrival times will usually be 4pm and 7:30pm.
Boat tickets are £200 for up to 6 people, £225 for 7 people and £250 for 8 people. Deck chairs are £15.00 each.
Please note, due to Government guidelines* only the following bookings can be accepted:
Two households/bubbles per boat (maximum capacity eight people).
Four individuals from different households per boat, maintaining 1m social distance whilst on board.
*Proof of address will be required.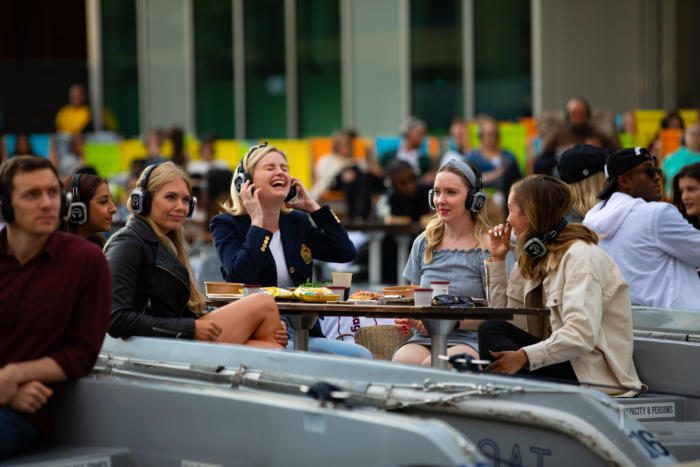 Popcorn and snacks are available to order via a dedicated App and delivered straight to your boat or deckchair. To tie in with the Little Venice theme, award winning artisan pasta chef RaviOllie has set up a pop-up kitchen on the water's edge to provide delicious, freshly cooked Italian food, perfectly accompanied by Häagen-Dazs minicups with 'Don't Hold Back' flavour specials every week and daily ice cream prizes. Audiences can order without leaving their boat via the App and waiting staff will bring it to them.