Float-in Cinema arrives in Paddington
The crew from GoBoat London and Merchant Square have teamed up with Openaire to bring London's first ever float-in cinema back to Paddington Basin after a roaring success in June. A fleet of 16 GoBoats provide seating for up to 128, with 100 deckchairs safely spaced on the towpath for those who haven't found their sea legs.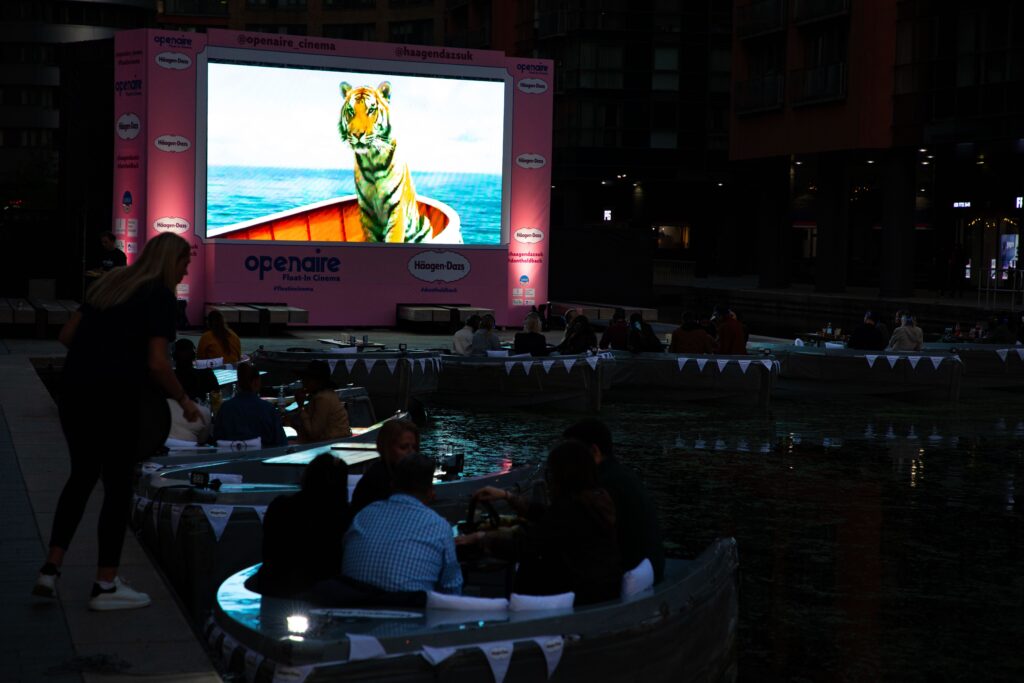 Movie goers captain their own self-drive GoBoat around Little Venice before mooring at Merchant Square and settling in to watch star-studded titles, including family favourites and special sing-along screenings. A giant 6x3m Hi-res LED video screen facing the water shows blockbuster hits and high quality audio is provided via sanitised wireless headphones to ensure an uninterrupted experience.

From 8 September to 2 October catch one film each day, from this list of cinematic greats:
Mamma Mia!
Moulin Rouge
Joker
Dirty Dancing
Pulp Ficton
Fight Club
Grease Sing-Along
Pretty Woman
The Greatest Showman Sing-Along
Love Actually
Top Gun
Bohemian Rhapsody
Jaws
Notting Hill
The Wolf of Wall Street
Lion King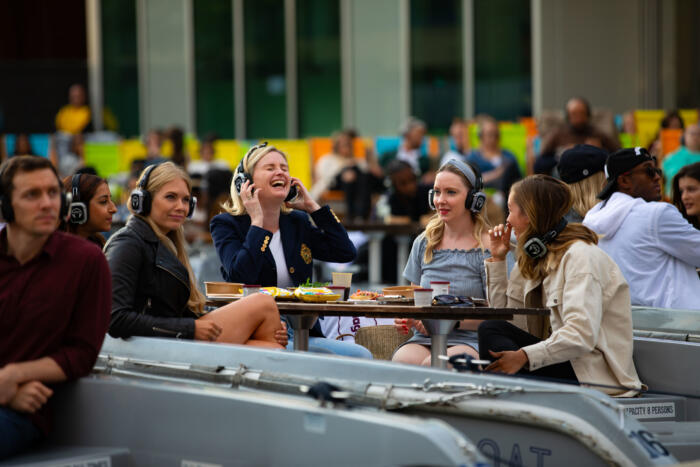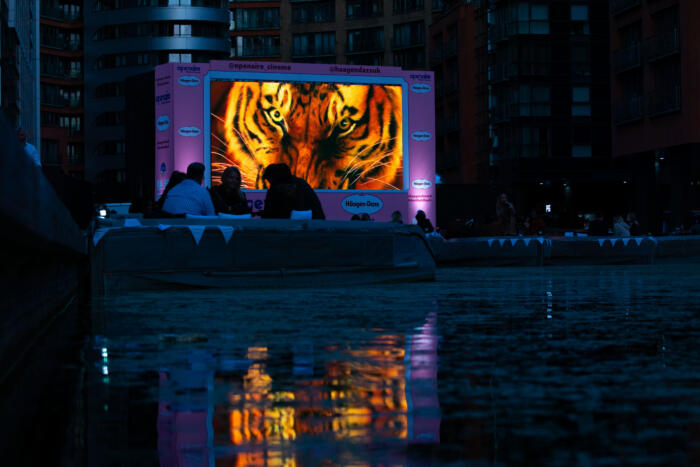 Popcorn and snacks are available to order via a dedicated App and delivered straight to your boat or deckchair. Audiences can order without leaving their boat via the App and waiting staff will bring it to them.