Floating Garden Proposed for Paddington Basin
European Land are set to unveil their proposals for a stunning floating garden at Paddington Basin, continuing their investment in Paddington.
Adding to the spectacular Fan Bridge and Rolling Bridge at Merchant Square, the floating garden will help create a sense of place at the head of the basin, and provide new, breath-taking space for seating and reflection.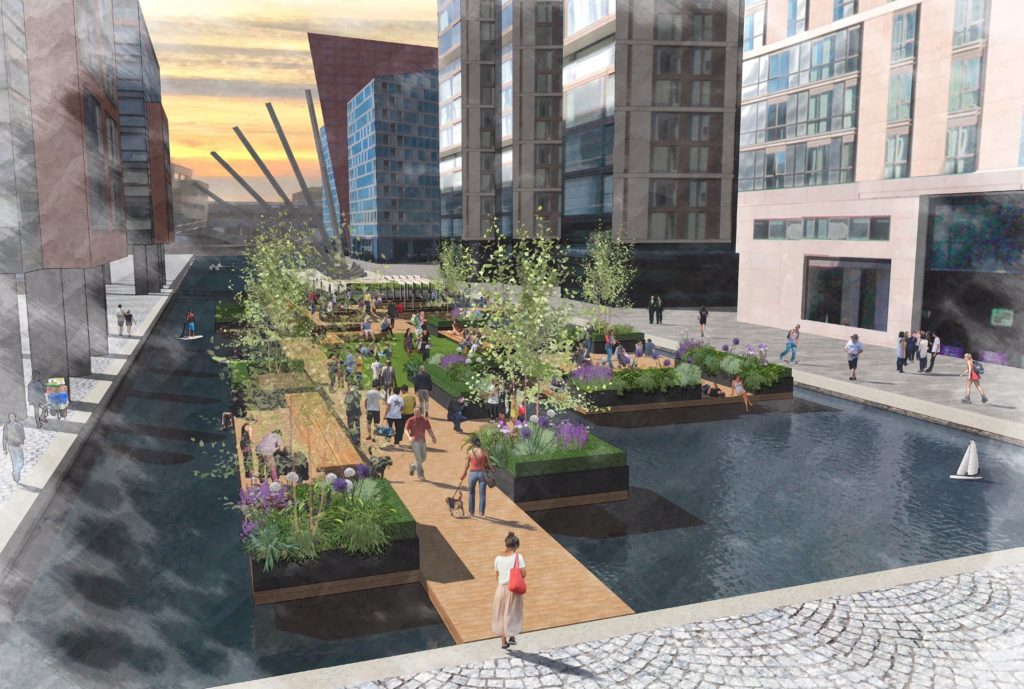 The exhibition will be held at the Pavilion, next to the water maze, shown in the map below.
For more information on the scheme and how to see the proposals, download the flyer here.
Read the Statement of Community Involvement here.