Food glorious food - Merchant Square collect, sort and store Food Bank supplies
Each quarter the Merchant Square team support a different charity or cause, so for Quarter 4 2017 we reached out to Emily at the Paddington Partnership to see if there were any local groups in the community that would benefit from our support. Emily duly obliged with a briefing for a volunteer day in support of the North Paddington Food Bank, which serves individuals and families living in North Westminster who are experiencing food poverty.
On the 24 November at 11am, the team at Merchant Square were assembled by Paddington Partnership's Emily Shaw and North Paddington Food Bank's James Quayle. James gave the volunteers on the day (made up of cleaning, security, engineering & management team members) a quick run-down of what the Food Bank is, how it operates, the people in the community that it supports, and where we would be able to provide assistance.

We set off in three teams of three for the afternoon's activities, with one team constructing a shelving unit and arranging the Food Bank's storage facility, another navigating their way around Westminster in a vehicle making collections from pre-arranged supply points and one team assisting at a donation point and engaging with the local community at the Harrow Rd Co-operative supermarket. After the completion of each task, all team members met up at the Food Bank at the WECH Community Centre to sort all the food collected.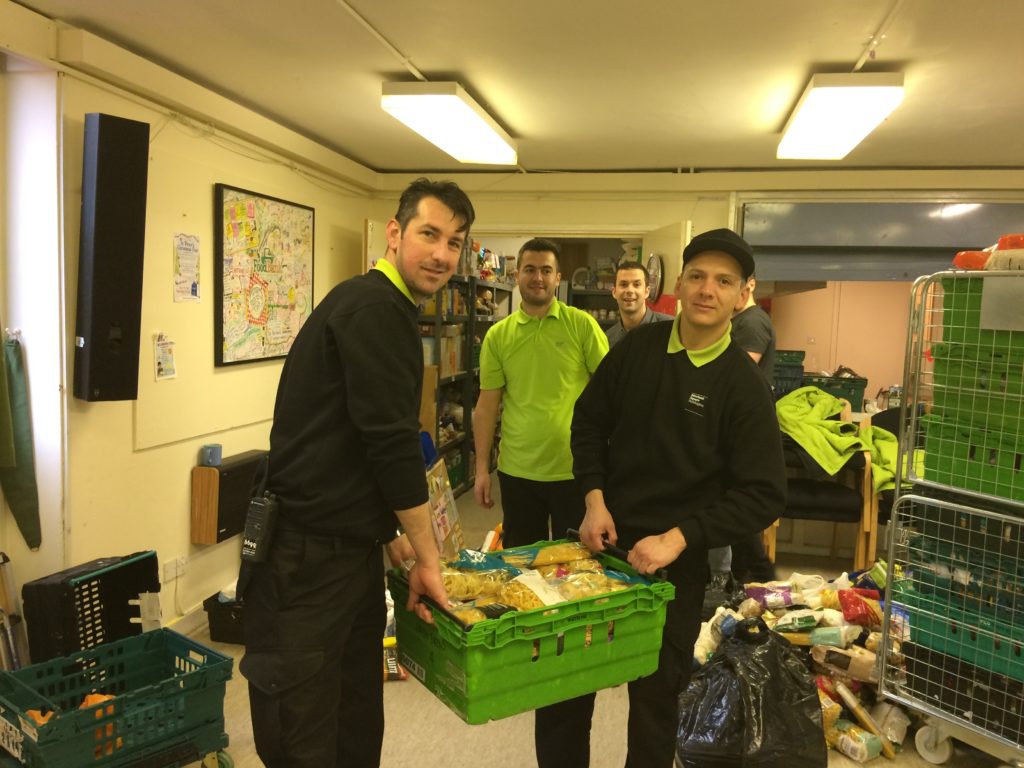 It was only when we had all come together and our team had finished sorting the food that we truly realised the magnitude of the assignment undertaken by James and his colleague Vanessa to keep the Food Bank operating on a weekly basis. The basis of the Food Bank is to offer the basic necessities to those who need help, not to judge the circumstances in which people find themselves.

Our team not only took the satisfaction of completing the tasks set for them, whether it was constructing a shelf which allows the Food Bank to more appropriately allocate storage space, or making collections from local suppliers, but also in learning about a local charity that is a vital lifeline to the Paddington community.
One of our security officers, Duke Ekokotu, commented afterwards with his hand on his heart; "Thank you for today, it is really important for ourselves to give back like this." It goes without saying that the Merchant Square team will be looking to continue their support with the North Paddington Food Bank in 2018.
If you would like to learn more about the work of North Paddington Food Bank and how you could support it, please contact Emily.