Heathrow Express cooks up a feast at the Marylebone Project
A team of ten Heathrow Express colleagues cooked up a delicious lunch for 30 women at a homeless shelter in Marylebone in July. Less than a mile from Paddington Station - the Express rail service's home in central London - the Marylebone Project provides a safe haven and free or very low-cost accommodation and support services for women who are homeless.
The group served a healthy feast of mezze: Mediterranean pepper and feta tart, garlic and herb chicken and salads followed by ice cream and fruit punch. To complete the "Day at the Beach" theme, the room was decorated and residents were offered a range of goodies including travel size toiletries, sun-cream and hand lotion. In the garden the team planted herbs in the pots and planters before making space for a game of basketball with the residents.
The team was drawn from right across Heathrow Express including those in finance roles, service controllers, customer service, driver management, depot engineering and more. Bhavita Mepani, Finance Assistant, said: "Although I enjoy cooking it was a bit daunting making lunch for this many people. It was a real challenge but very rewarding to be part of! It was great spending time with the residents, whether it was general conversation or hearing about their personal life and how the shelter has supported them through some really tough times."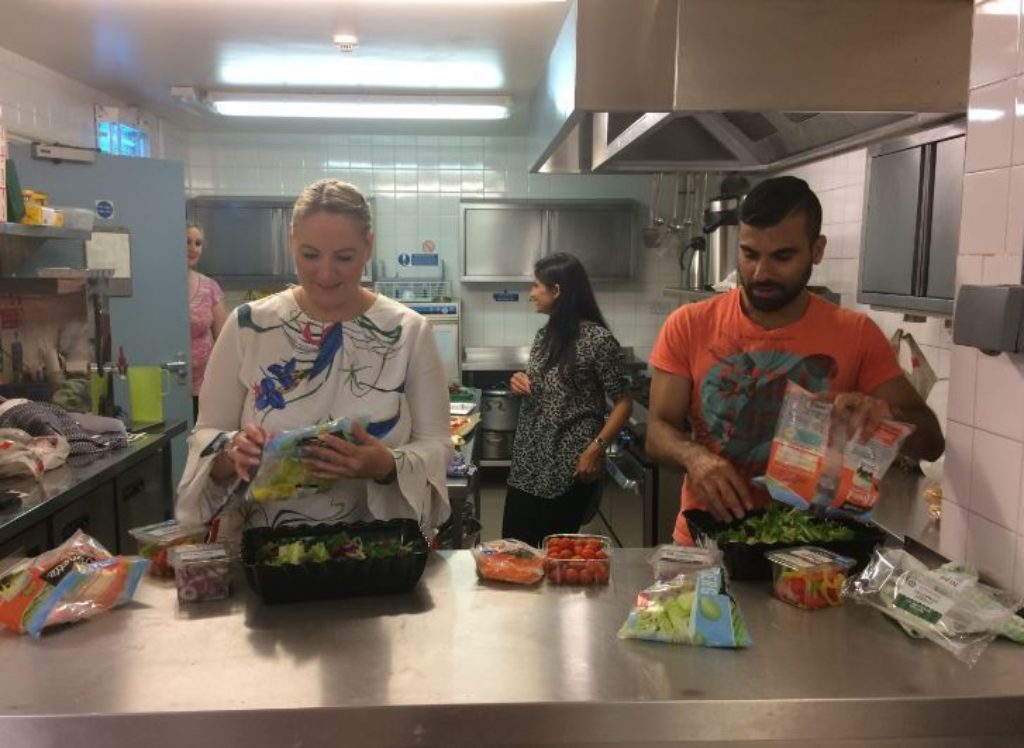 Andy Boyd, Duty Operations and Resilience Manager who organised the event, said: "I really wish I had a better way with words to convey just how rewarding the involvement in this project was. I found it humbling yet enjoyable and hugely motivating. Of all the things we do to enhance 'Mojo', these types of projects make the biggest difference and are truly win-win events. I organised the event with my colleague Charlene. I didn't know Charlene very well before this project but now we are great buddies which helps on a work front when we're both facing challenges on shift.
"It was a great privilege to work with the Marylebone Project team and to meet and serve the residents. They were hugely appreciative of the work we did and they went out of their way to say thank you but it really felt like the least we could do. The whole project made me feel energised and proud to work for a company that embraces this type of activity."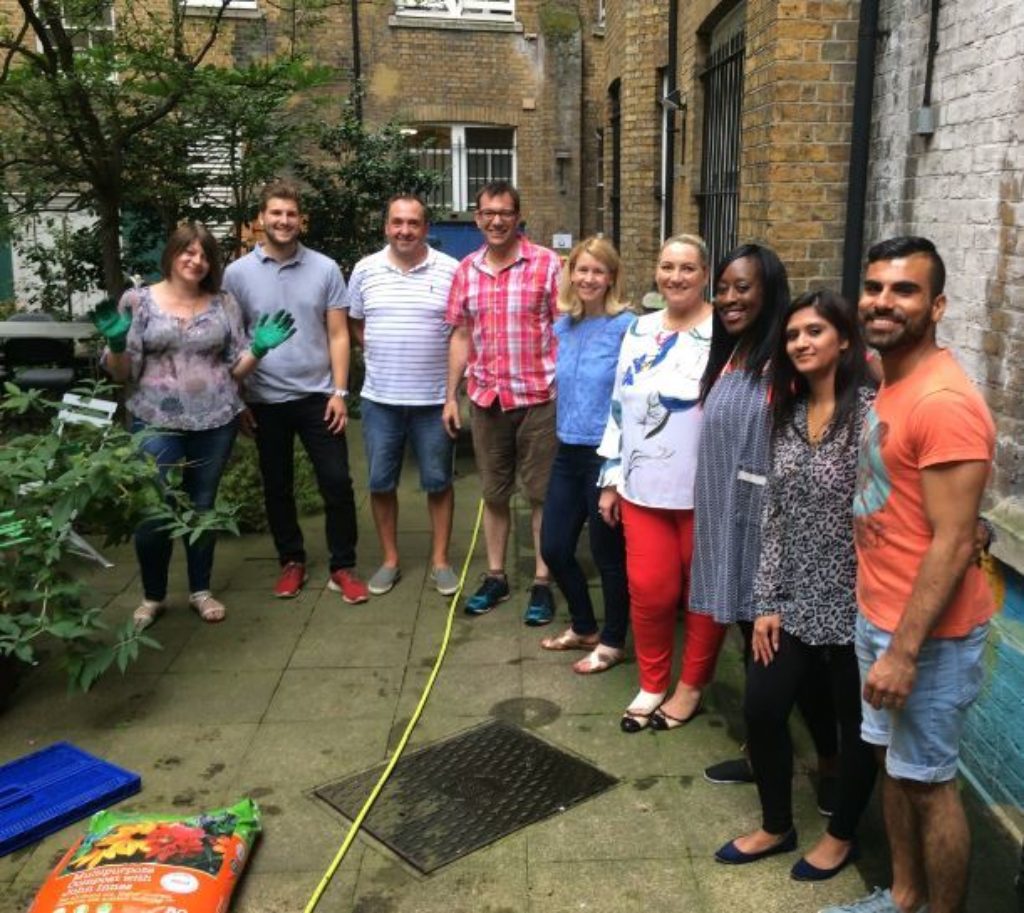 As part of Heathrow, Heathrow Express is committed to making our local community a great place to work, including by encouraging colleagues to take part in team challenges like this one. The business is a founding member of the Paddington Partnership and despite relocating its head office to Heathrow in 2015, has remained active in and around Paddington.