HExibition celebrates 100 millionth passenger
Heathrow Express has carried 100 million passengers since it began taking passengers to Heathrow Airport in 1998.
To celebrate they have photographed customers and colleagues travelling on Heathrow Express trains. You can see these photos in a HExhibition, a photo exhibition, which will be on display at Paddington station.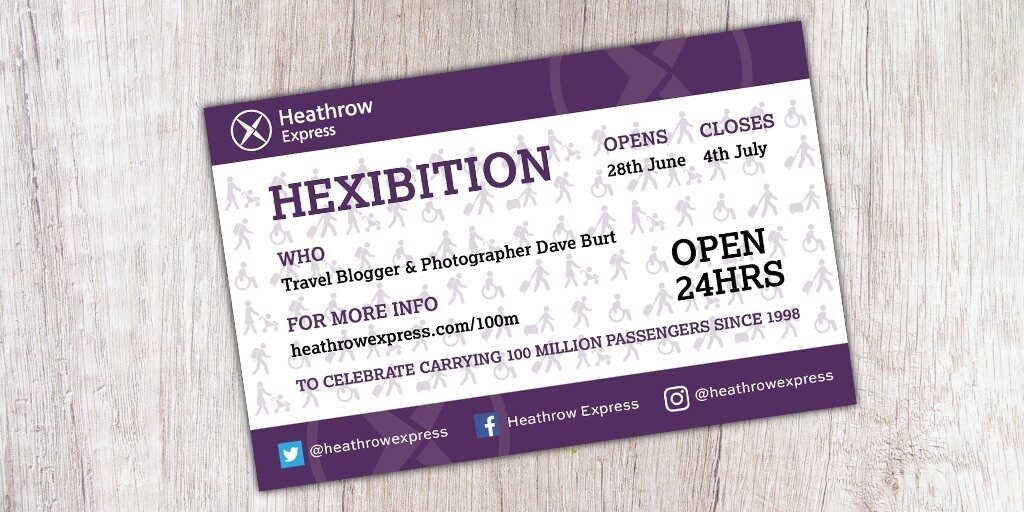 The Hexibition runs from 28 June to 4 July, and is free.
For more information on the service visit Heathrow Express.