HUCKSTER
HUCKSTER is open at Paddington Central, creating a brand new, immersive 5,000-square-foot, multi-level space offering private dining, karaoke, street food, coffee and cocktails.
RUBELL's: Karaoke Lounge is a captivating private environment curated to esteemed guests seeking a wilder live experience inspired by the late, great Steve Rubell who founded Studio 54 in Manhattan. The lounge creates the perfect environment for guests wanting to sing loud and proud to fantastic tracks old and new, RUBELL's can be split into 2 x 16 people rooms or one combined for 34 people.
TRUE BURGERS: Offers farm fresh chuck and short rib burned to perfection – juicy and full of flavour – glazed seed brioche bun.
MOFO CHICKEN WINGS: Served with homemade rich blue cheese dip and celery sticks.

RUMBL. Chips Dips & Whips: Tossed with thyme and seasoning and served with some outrageous toppings – posh chips for a discerning crowd.
WONTON WILLY WONTON SOUP: Daily made Vegan broth – fresh Chinese veg and natural flavours – gluten free vegetarian gyoza.
CROOKED PEEL PIZZA CO: Fresh made slow rise sourdough from a secret recipe giving a delicious and slightly chewy crispy bite to your pizza.
BUBBLE GODS HONG KONG WAFFLE CONES: Crazy, beautiful and importantly delicious Hong Kong street food dessert of matted waffle eggs served with rich ice cream and a thousand different toppings.
HUCKSTER COFFEE: Fresh Brew – original small batch roast. Breakfast pantry dishes and lunchtime protein salad boxes.
HUCKSTER HAND CRAFTED COCKTAILS: World class international bartenders have infused HUCKSTER's cocktail menu with the essence of Manhattan with its fun a party credentials. Only top ingredients and the freshest fruit and herbs go anywhere near these wet delicious delights of deviant decadence.
HUCKSTER takes inspiration from the late 1980's lower Manhattan street scene with a broad selection of street food style operators. Alongside the food and cocktail offer, HUCKSTER is home to a karaoke bar with booths available for hire for up to 30 people.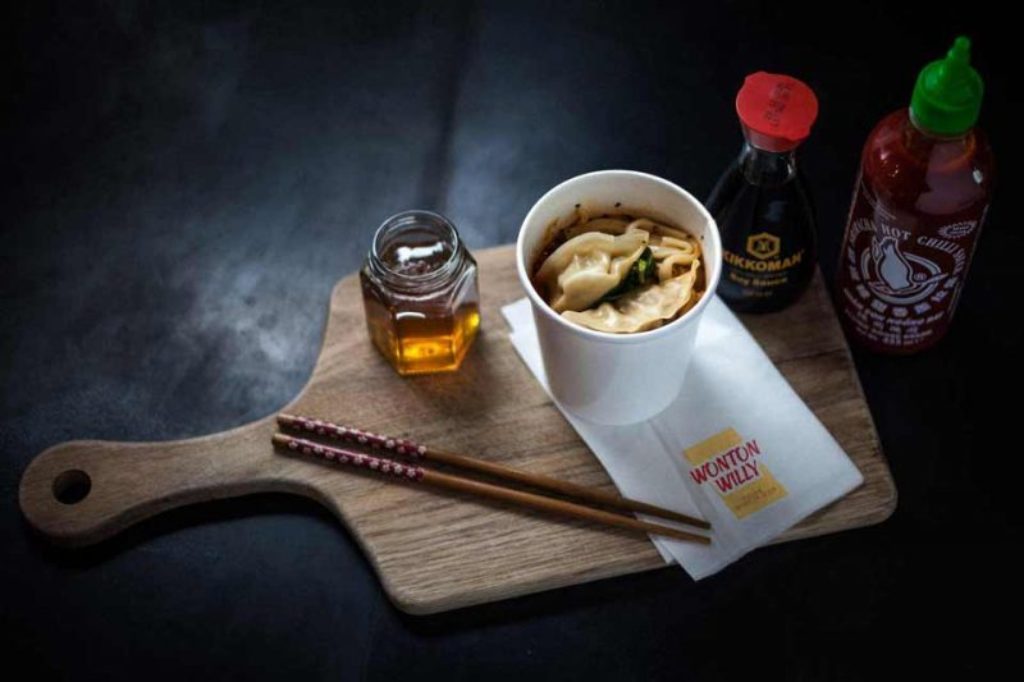 Think 1980s Manhattan, complete with a graffiti-covered NY subway car, a DJ-led 80s and contemporary pop soundtrack.