Instagram into Christmas at Paddington Central
As the festive season approaches, Paddington Central welcomes a spectacular winter light installation. Interweaving technology with design, the installation includes a contemporary sculptural Christmas Tree positioned in the Amphitheatre's central focal point, with an array of spotlights lighting it up from the surrounding area.
"Chords of Light" is an immersive lighting design by London-based design engineering studio Tangent. Transforming the site into a hybrid environment where virtual and physical worlds collide, the Christmas Tree will be accompanied by the latest optical lens technology and the world's first gold-coloured LED spotlights, creating beams of light across the Amphitheatre.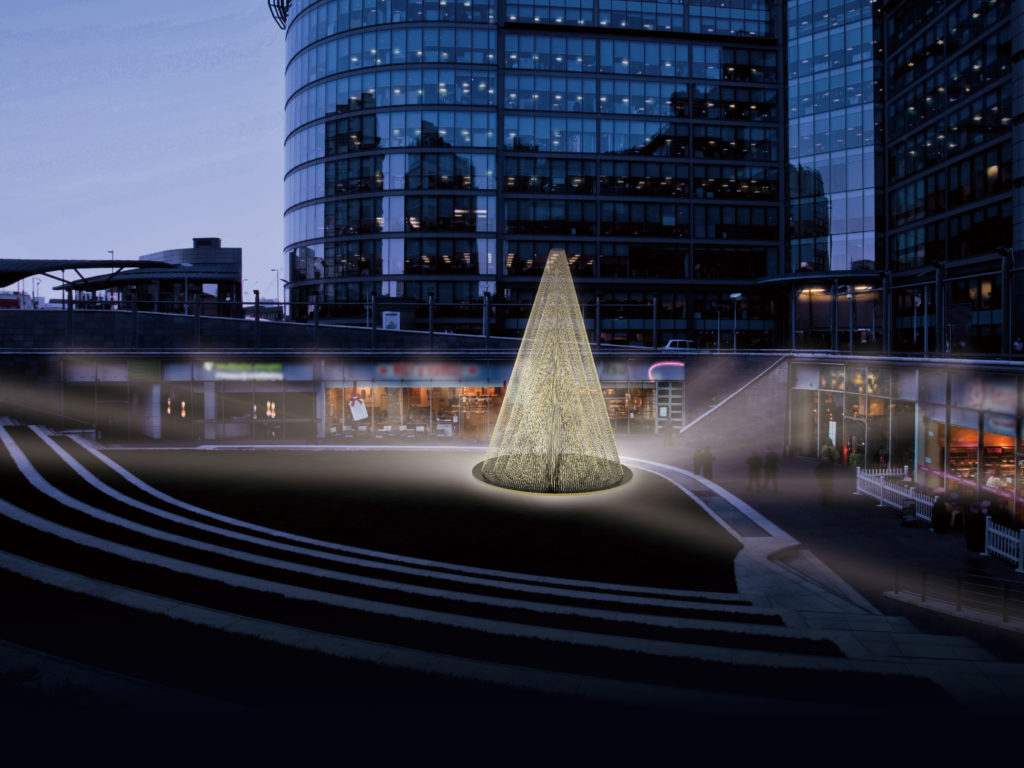 The installation will delight visitors at Paddington Central with a spectacular real-time light animation triggered when someone uses the hashtag #PaddingtonCentral on Instagram.