Merchant Square Summer Film Screenings
Merchant Square's free outdoor film screenings are back for 2023, with a bumper set of movie delights in Paddington Basin.
The season kicks off on Shakespeare's birthday, 26 April, with a screening of the classic Romeo and Juliet. The event will feature a pop up cocktail bar with a special "Love Potion" twist on a negroni along with Mexican street food of tacos, nachos, and churros.
This is followed on 18 May with a screening of Inside Out, which is organised in support of Mental Health Awareness Week, bringing the community together in a relaxing atmosphere.
Further films from the Merchant Square team include Anchorman, Legally Blonde and Mean Girls.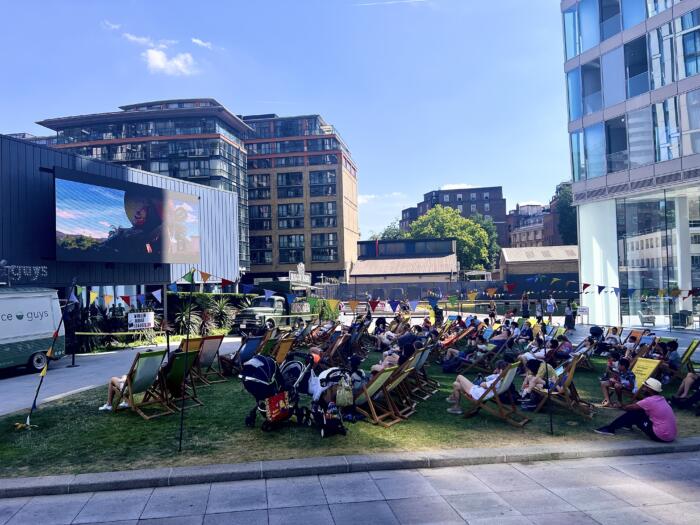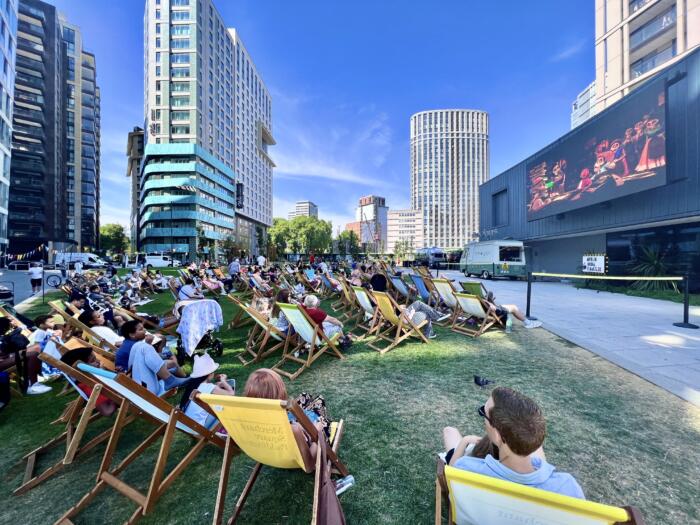 Movie screenings are free, with no booking required. Deck chairs and bean bags will be available on a first come first served basis. Space will also be left available for personal picnic blankets.
Children must be accompanied by adults at all times. Anyone buying alcohol must have a valid ID on them to present when asked.
You are not permitted to bring personal furniture such as chairs (including camping chairs) and tables.