Merchant Square Summer Film Screenings
Merchant Square's free outdoor film screenings are back for 2023, with a bumper set of movie delights in Paddington Basin.
The season kicks off on Shakespeare's birthday, 26 April, with a screening of the classic Romeo and Juliet. The event will feature a pop up cocktail bar with a special "Love Potion" twist on a negroni along with Mexican street food of tacos, nachos, and churros.
This is followed on 18 May with a screening of Inside Out, which is organised in support of Mental Health Awareness Week, bringing the community together in a relaxing atmosphere.
The season resumes after Wimbledon with a fabulous set of screenings:
Wednesday 2 August: Mean Girls (12), 6pm
Wednesday 9 August: The Devil Wears Prada (PG), 6pm
Wednesday 16 August: 10 Things I Hate About You (12), 6pm
Wednesday 30 August: Anchorman (15), 6pm
Wednesday 6 September (PG): The Greatest Showman, 6pm
Wednesday 13 September (12): Dodgeball, 6pm
Check out further events from the Merchant Square team.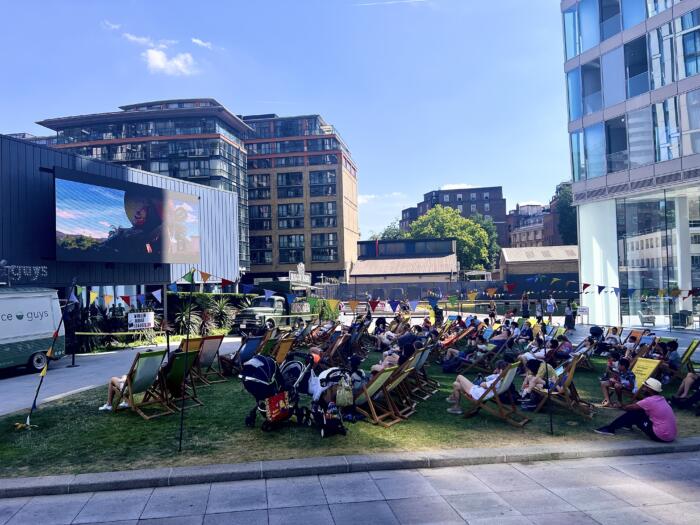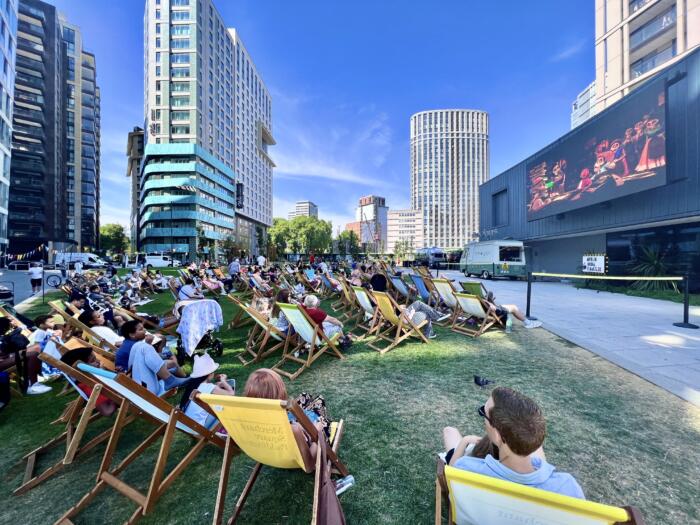 Movie screenings are free, with no booking required. Deck chairs and bean bags will be available on a first come first served basis. Space will also be left available for personal picnic blankets.
Children must be accompanied by adults at all times. Anyone buying alcohol must have a valid ID on them to present when asked.
You are not permitted to bring personal furniture such as chairs (including camping chairs) and tables.