Paddington Gets a Green Plaque
STUDIOCANAL and Network Rail are delighted to announce the arrival of an iconic plaque in honour of Paddington Bear at Paddington Station, with the statue of the much-loved bear in a new home.
The plaque commemorates Paddington Bear's unique ties with the station that gave him his name and saw him welcomed to London by the kind Brown family in Michael Bond's book, A Bear Called Paddington (1958).
After almost 15 years in its previous location, the bronze statue of Paddington Bear by Marcus Cornish has been moved to take pride of place under the station clock, with the new plaque installed on the wall to the left of the clock arch.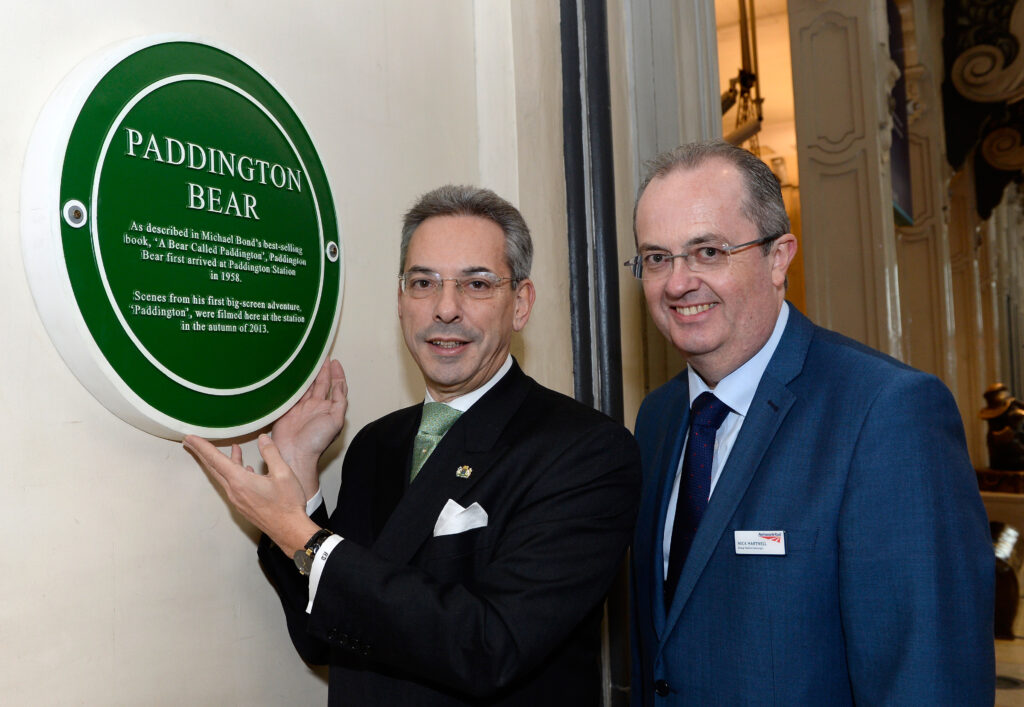 Cllr Robert Davis, Deputy Leader of Westminster City Council, said: "Westminster has seen the likes of James Bond, Batman and Sherlock Holmes, but now we have a new hero in town – and he is set to stay. With his own film, and more than 50 replicas dotted around London, Paddington Bear has become a worldwide phenomenon. So, just like King's Cross and its connection to Harry Potter, it is only right to have him in the prime spot at Paddington Station. Visitors from across the globe will come and see the location and inspiration behind the story."
Nick Hartnell, Group Station Manager said: "The team at Paddington Station work very hard to provide a warm welcome to passengers - especially small bears. It was an honour to look after Paddington, however briefly, before the Browns adopted him. This plaque marks the spot in the film where Paddington first meets Mr and Mrs Brown on Platform 1. As one of the most important stations in the world in heritage terms, Paddington ensures that Paddington Station continues that legacy and we are delighted to feature in his big screen debut."