Paddington prepares for another Royal Birth
Excitement is mounting as the world's media eagerly awaits the birth of the next royal baby, and nowhere in London is the atmosphere as charged as in Paddington as the host location for the future prince or princess' welcome.
Paddington is used to the arrival of royals, whether via its famous rail station, in a procession through Sussex Gardens or at St Mary's Hospital's private Lindo Wing, which has become known as the place to welcome future kings and queens, princes and princesses, and dukes and duchesses alike.
Paddington's royal credentials are no secret. In 1842, Paddington Station welcomed Queen Victoria as the first reigning monarch to ever travel by rail, arriving via the Great Western Railway from Slough. The Queen recreated this journey 125 years later in June 2017, when Her Majesty and the Duke of Edinburgh made the trip from Slough to Paddington on a prototype intercity hybrid train, accompanied by descendants of Isambard Kingdom Brunel and Sir Daniel Gooch, who drove the original train.
Queen Victoria returned to Paddington for her Golden Jubilee, when a procession, described by Mark Twain as "stretching to the limit of sight in both directions," was led down Sussex Gardens.
St Mary's Hospital has been the chosen location for royal births since the 1970s, starting with the Duke and Duchess of Gloucester's son, the Earl of Ulster. Before then, royals were traditionally home-birthed. Eleven royal babies have so far been welcomed at Paddington:
Alexander Windsor, Earl of Ulster, 1974
Lady Davina Lewis, 1977
Peter Phillips, 1977
Lord Frederick Windsor, 1979
Lady Rose Gilman, 1980
Zara Phillips, 1981
Lady Gabriella Windsor, 1981
Prince William, Duke of Cambridge, 1982
Prince Harry, 1984
Prince George of Cambridge, 2013
Princess Charlotte of Cambridge, 2015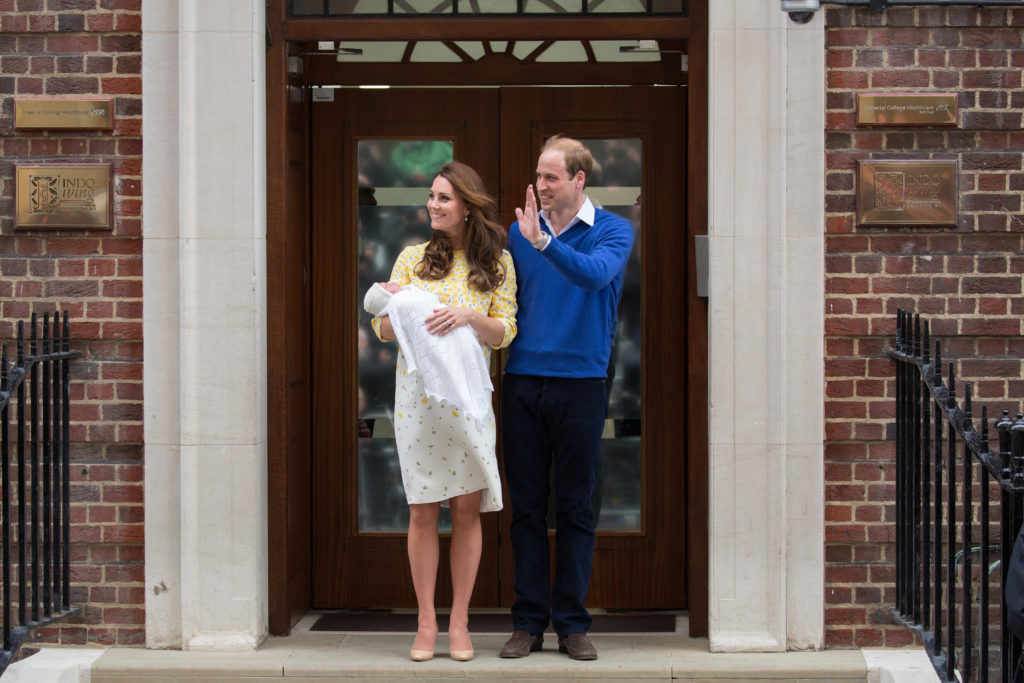 The third child of the Duke and Duchess of Cambridge will be fifth in line to the throne. Let us know if you think number 12 will be a boy or a girl, using #RoyalBaby.

In addition to royals and celebrities, the hospital is famous as home to Nobel prize-winning discoveries by scientists Sir Alexander Fleming and Rodney Porter.