Paddington's Darcie and May make it onto the Food Tube!
Over the last year, we've seen many eateries pushing the boundaries and adding innovative new twists to classic dishes and drinks – particularly here in London. From Charcoal Brioche Burgers to Matcha Freakshakes; London currently boasts an extensive array of eccentric food/drink trends and experiences - that are proving to be a BIG hit with foodie's, avid Instagrammers, and those that are simply just curious.

A new map from Wren Kitchens reveals all the latest food crazes across Central London to help you hunt down those Instagram-worthy treats, and we're delighted to see Darcie and May feature as Paddington's prime spot with their charcoal brioche burger.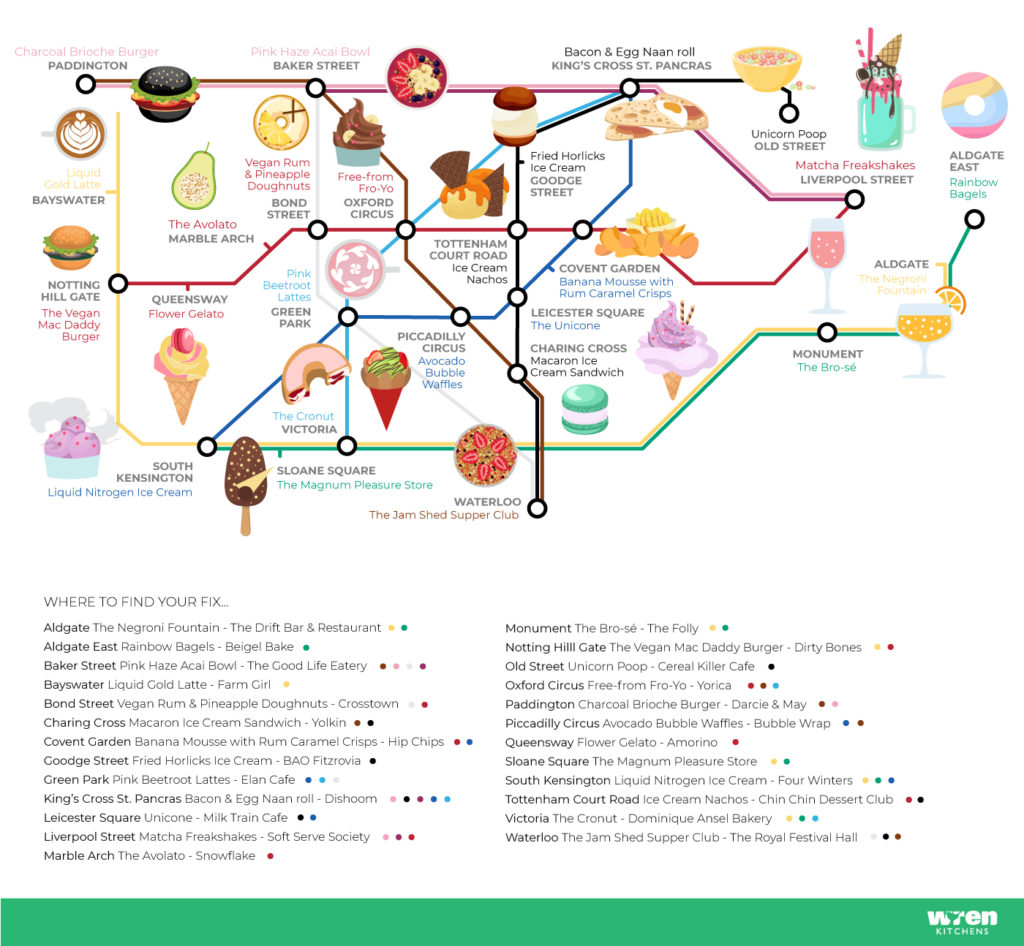 Check out the other entries on the Food Tube (although do come back to Paddington afterwards, obviously), click here.