Portrait Bench Series
Local heroes Michael Bond, Alan Turing and Mary Seacole were honoured in 2013 with sculptures installed at St Mary's, Paddington Green.
Part of the Sustrans Portrait Bench Series of over 250 portraits, the two-dimensional sculptures in Paddington feature famous nurse Mary Seacole, codebreaker Alan Turing and Paddington Bear author Michael Bond, holding the ursine - and possibly now the world's most popular - bear.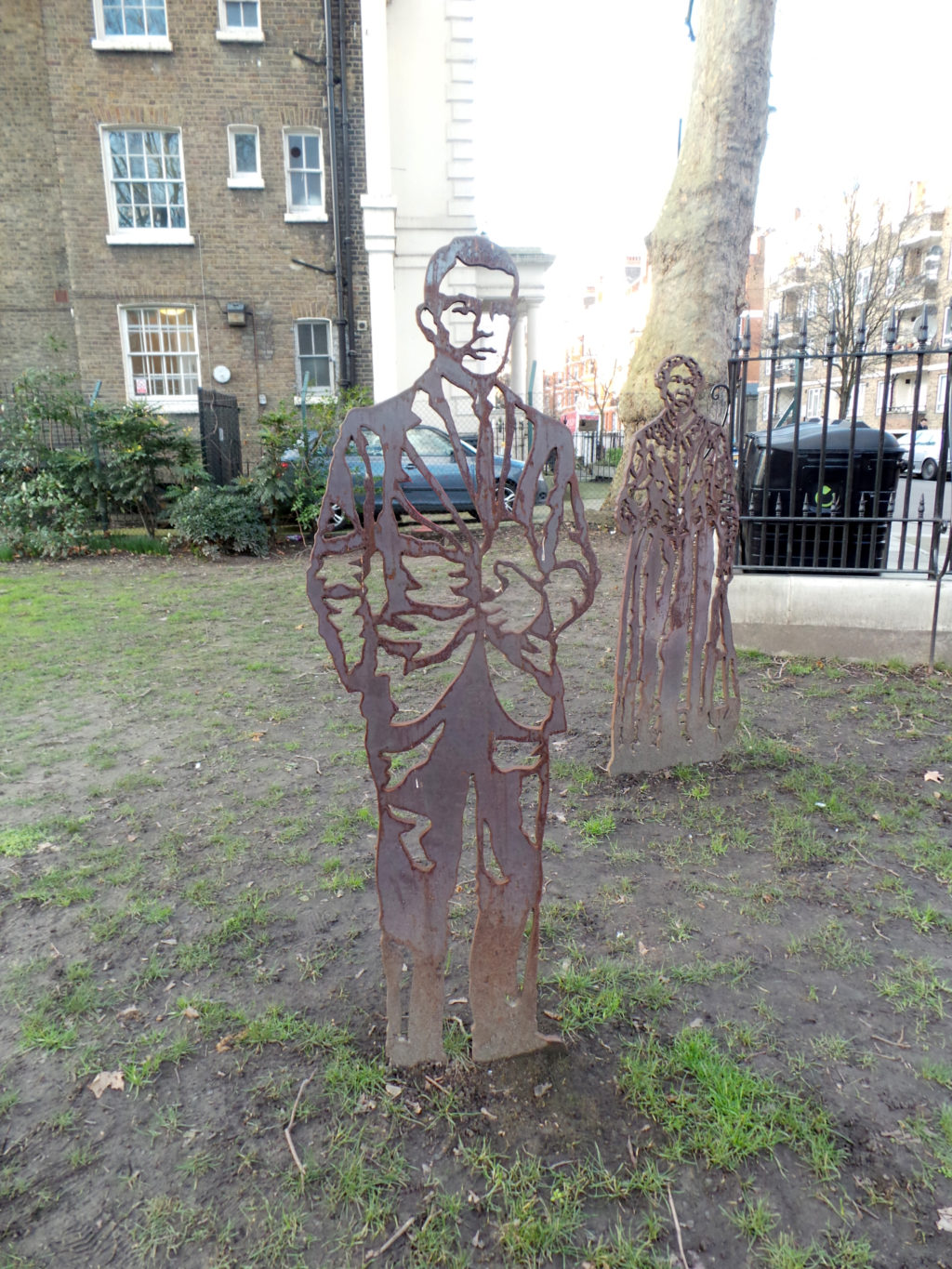 Voted for by local residents the steel sculptures were installed to co-incide with the completion of a surface level crossing below the Westway in Paddington and new cycle route connecting St Mary's Terrace with Paddington Basin and Paddington Station.