Proposed Changes to Buses in Central London
Transport for London (TfL) have proposed changes to buses in Central London and are currently consulting on the proposals. The Mayor has committed to improving life in London, by tackling air quality, encouraging cycling and walking, transforming Oxford Street and introducing the bus hopper ticket and freezing public transport fares.
Recent investment in upgrading the Tube network has made it much more reliable and attractive for many to use. Over four million journeys are made each day on the Tube network and this number is rising. The Victoria and Northern lines are now among the highest frequency services in Europe, with a train every two minutes at the busiest times. Night Tube services are now running on the Central, Victoria, Jubilee, Northern and Piccadilly lines. These improvements mean that demand for some bus routes has reduced.
The opening of the Elizabeth line from 2018 will further transform how people move about in central London. The line will provide a key east-west link across central London, through Paddington and beyond. The Elizabeth line is particularly significant for bus services on Oxford Street, with the two new stations at Tottenham Court Road and Bond Street set to further reduce bus demand on the street. The Mayor is also working with City of Westminster to make Oxford Street more pedestrian friendly. Their proposals for changes to bus services in central London are therefore also designed to start reducing the number of buses running along Oxford Street. The proposals in this consultation would reduce the number of buses going along Oxford Street by around 40 per cent.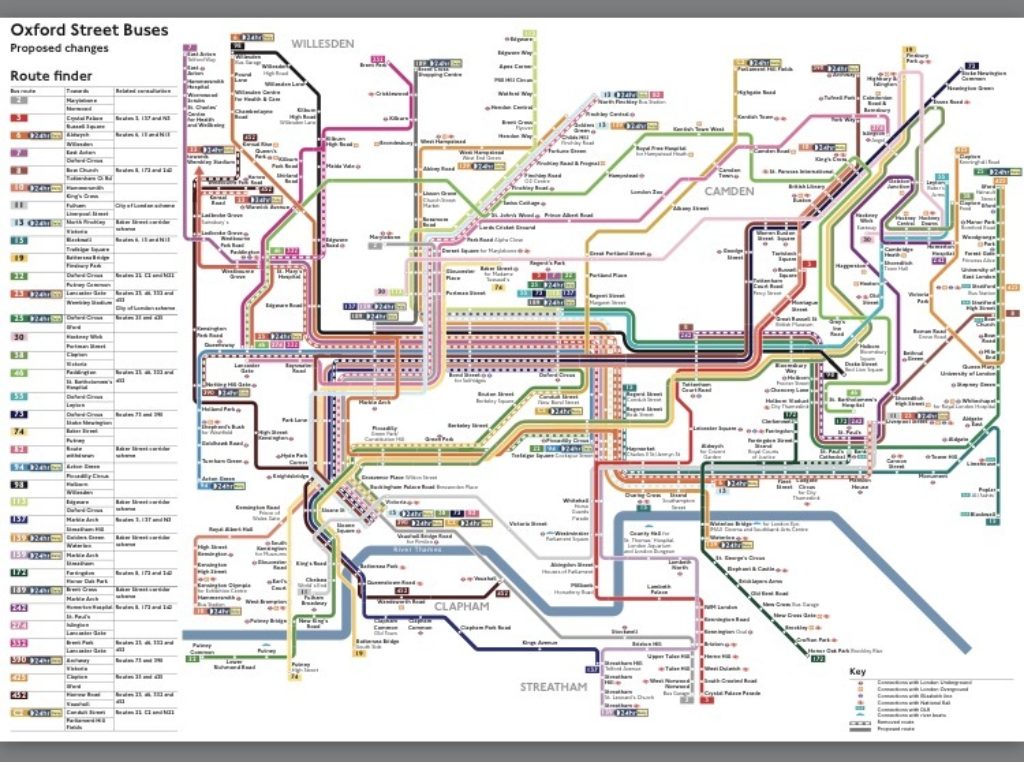 TfL are therefore reviewing 22 routes to and from the West End including routes 3, 6, 8, 15, 22, 23, 25, 46, 73, 137, 172, 242, 332, 390, 425, 452, C2, N2, N3, N8, N15, N22 and N73. The proposals range in scale depending on the route to better match future demand with space available on the bus.
Many of the proposals are connected so these are grouped to make it easier to understand what is proposed. Changes to routes 46, 332 and 23 affect services in Paddington. Using the links below you can find out more about each proposal, by bus route number:
Comments are sought by Sunday 29 January 2017. You can email your comments to [email protected], write to FREEPOST TFL CONSULTATIONS, or complete the online survey.