Release the Fitness Beast within, in Paddington
Is that the grumble of New Year's guilt knocking on your door? Are you still treating everyday like Christmas day with food portions to match? Does the only marathon that comes to mind involve a TV and a box set?

Facing up to the need to get back to a fitter, healthier life doesn't have to be all that bad. You might even enjoy yourself when you hear what's on offer in Paddington, because we have something to help bring back the brilliant beasts in all of you.

For the 'Bears Coming Out of Hibernation' - those that need to be slowly lulled back in to existence, we have yoga, sound baths and scenic walks down by the canal.
For their arch nemesis, the 'Duracell Bunnies' - those that have a light bulb moment, bolt off the sofa, sprint to the nearest gym and lunge and squat a thousand times a minute until they work off all those mince pies, we have Pilates Bootcamp, F45 and Booty Barre.
And then there are the 'Stoic Stallions'. Those that unite the Bear and Bunny in suspicion and distrust. The ones that didn't over indulge over Christmas, didn't watch too much TV, look great and just need something new and challenging to do this year, or to merely tone up. We most certainly have things for you too.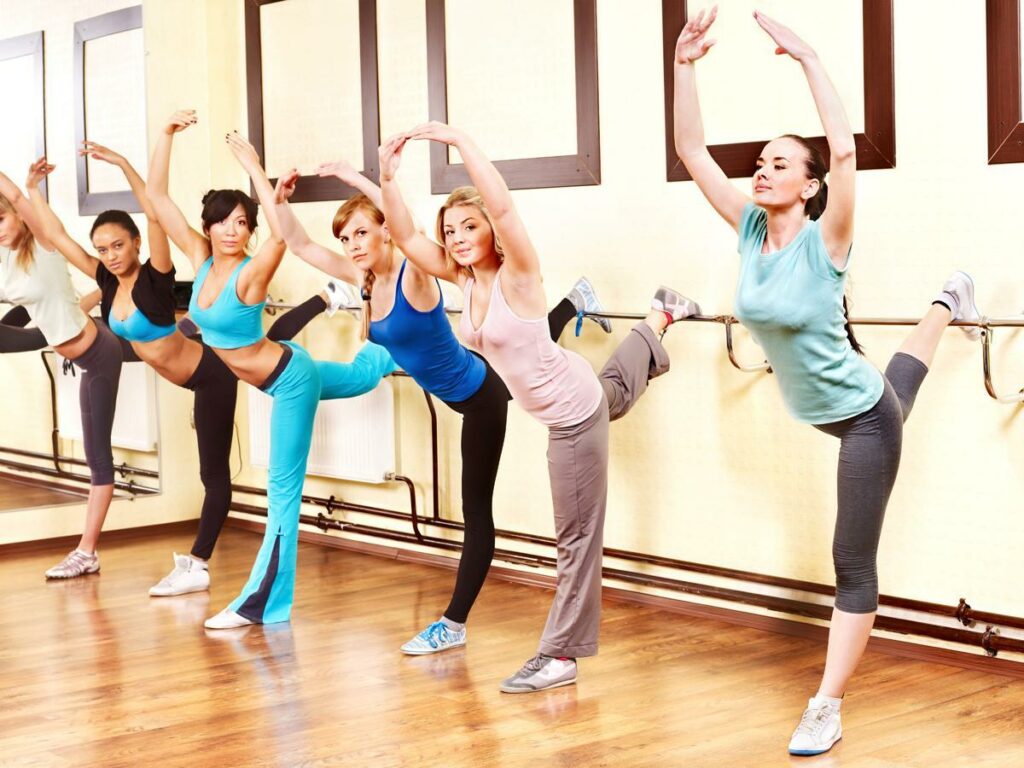 We only jest. Most of us are a bit bear, a bit bunny and a bit stallion; so no matter your size or shape just be inspired and get moving! Whatever your preference, Paddington has got you covered.
For the Bears Coming out of Hibernation
Balance - Use the spiritual discipline of Yoga, which includes breath control, meditation, and the adoption of specific postures to aid health and relaxation and breath some life back into your over indulged bones. Nuffield Health in Sheldon Square offer Hatha, Vinyasa, and Ashtanga and have an active schedule.
Soothe - Relax into a Sound Bath at the Crystal Sound Lounge. It really is something special and I can speak from experience. You lie down, cover yourself in a blanket, rest your head on a fluffy pillow, put on an eye mask and are bathed in the soothing sounds of crystal bowls until you reach a deep feeling of relaxation, some would say meditation. I felt totally at peace afterwards which is not the norm.
Walk - Sometimes a simple walk is all it takes to get you mentally and physically ready for the new year. Fresh air and scenic views are like chicken soup for the soul, and it doesn't feel too much like hard work either. Paddington has got some great walks up and down the canal tow paths, down beautiful cobbled Mews with ice-cream coloured houses and scenic walks around Paddington on the hunt for Paddington Bear. Check out these links for inspiration: Pawprint Trail, London Walks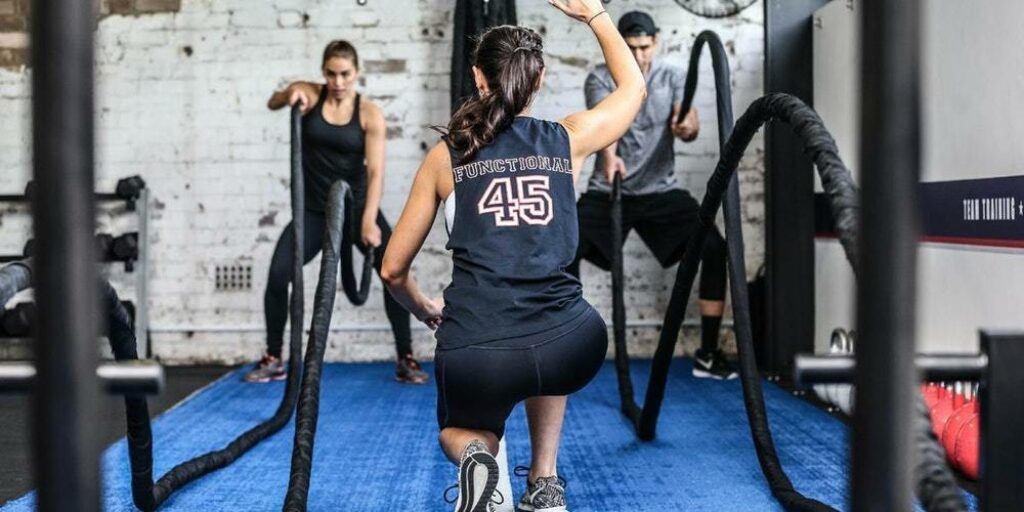 For the Duracell Bunnies
Sweat - F45 is the 45-minute workout that keeps X Men's Wolverine, Hugh Jackman in shape. It has a huge cult following in Australia and is taking London by storm. Opened in Merchant Square in October 2017, F45 is short for Functional 45 and is based on high-intensity interval training (HIIT).The session is timed, with 45 seconds 'on' and working out, and short fifteen second 'rest' periods in between. It is fast, includes strength work and cardio, and is just a bit brutal, but the 'bunnies' out there are going to love it!
Burn - The word 'Bootcamp' can evoke harsh, scary sergeant majors but Bootcamp Pilates  aims to dazzle, energise and challenge, not scare you into submission. Made in Chelsea stars, Millie Mackintosh and Caggie Dunlop are big fans. The studio is a ten-minute walk from Paddington station.
Energise – For an energetic workout set to upbeat chart hits, try an hour-long BootyBarre class at the Virgin Active gym in Merchant Square. It begins with a warm-up inspired by ballet, pilates and yoga, followed by light weights to improve arm strength. The next 30 minutes mixes ballet, pilates and yoga at the barre to build strength in the legs, hips, core and upper body, which is when you'll feel the burn in your bum and thighs. The concept came from a panel of experts at Virgin Active's Discovery Lab, who travel the world in search of fitness ideas.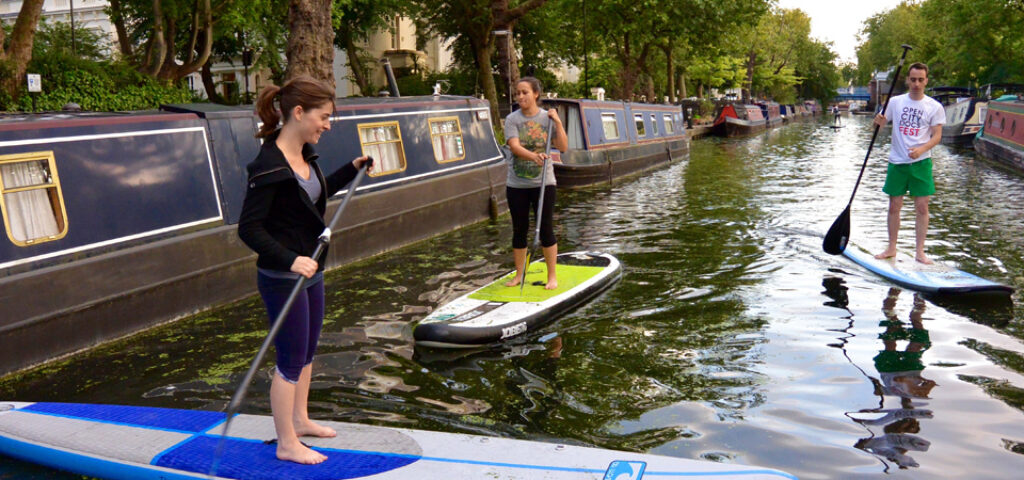 For the Stoic Stallions
Activate – Just because we live in inner city London, doesn't mean we can't partake in water sports popular in California, Hawaii or the Bahamas thank you very much. Swap your pint for a paddle and try Stand Up Paddle Boarding (SUP) with Active360 on the Grand Union Canal. SUP puts nearly every single muscle in your body to work, but the one area that's targeted the most is your core. If that doesn't sound challenging enough why not try Paddleboard Yoga?
Tone – Tackle your spare tyre in a private Pilates class at  Peacock Pilates. Activate your core muscles and improve your posture, balance and flexibility by working against the springs of a sliding reformer bench or challenge your balance on a pilates chair.