Sharing your Skills as a Volunteer in Paddington
Angie Alderman holds a corporate position at Statoil in Paddington, a role one may think leaves little time for anything other than managing a personal life. Angie proves this is not the case, being a volunteer for two programmes run by the Paddington Community Programme.
"Social fundraising events are fun but being a regular volunteer for a cause that resonates with your core values can bring even greater rewards to both parties."
Angie is a volunteer reading mentor for the Paddington Community Reading Programme where once a week she meets with two, seven-year old children working on enhancing their reading and comprehension ability. As with many of our reading volunteers, Angie likes to create continuity and work with the same children over time. This allows them time to trust in her, which in turn speeds their development and she too has time to tailor her approach to their needs.
"I help children through experiential learning. We practice sight reading with a focus on increasing vocabulary, look at the drama of the story telling and build on soft skill training through public speaking. The children enjoy playing with tone, intonation and characterisation. Essentially they love being creative in their story telling. This is made easier when we are working with brilliant authors such as David Walliams, and Jacqueline Wilson."
Angie is clearly an accomplished reading mentor but is keen to point out that one does not have to be experienced to become one as, after an initial volunteer meeting with the school, all the preparation and paperwork is covered by the school and the Paddington Community Programme. And the rewards are plentiful:
"Seeing the confidence of these children grow, watching them become more accomplished is very illuminating. The two girls I work with have been fearless and gained so much from taking this opportunity by building on an area of their school work they had previously found daunting."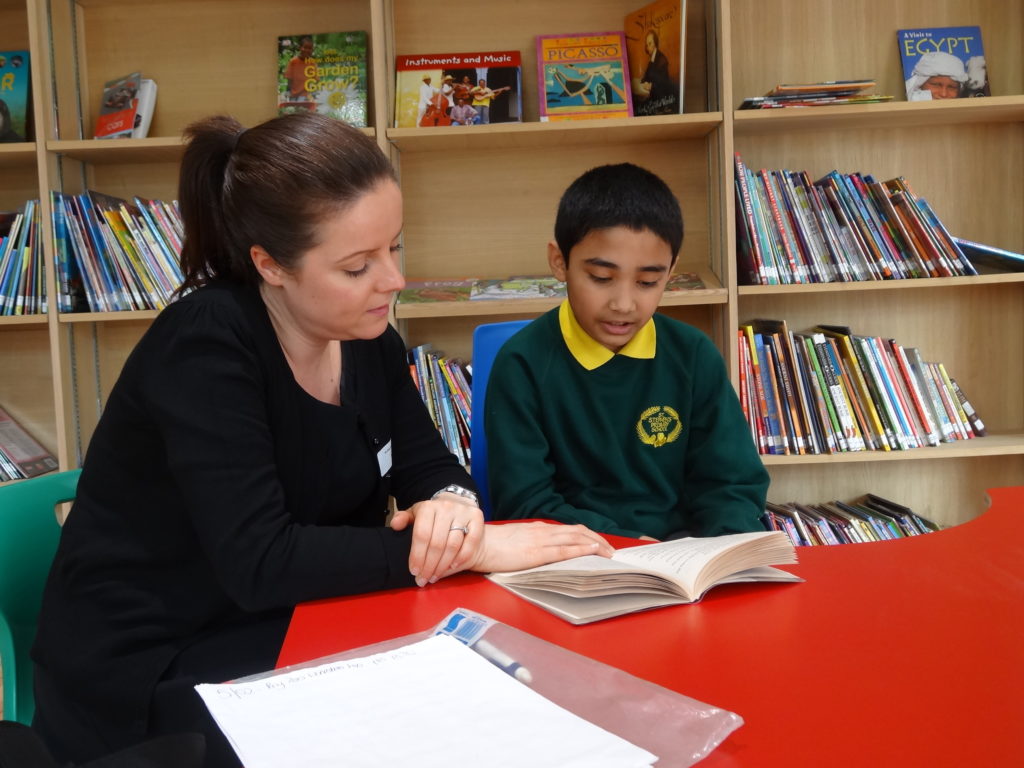 Angie's other voluntary position through the Paddington Community Programme involves using her corporate and commercial knowhow for the benefit of a youth project based in Westminster.
Like many Voluntary and Community Organisations (VCOs) the project faces an ever tightening squeeze on support, with many youth organisations no longer receiving governmental funding. VCOs are run by people who are expert in providing the services the organisation offers, but do not necessarily have the skills or resources to apply to the governance/corporate element of running an enterprise. Finding ways in which to ensure alternative revenue streams is where people such as Angie can share their knowledge.
Angie provides personal and business coaching to the senior staff, and has connected them to her own contacts who have been able to provide pro bono work, in areas such as branding and marketing and communications, and is delighted by the organic way in which Statoil's involvement progresses.
Paddington Community Programme runs many opportunities within which you can share your business experience and enhance it, as you learn to engage with different people with varying needs. You are guaranteed to be enriched by the people you meet and, whether you spend one hour a week as a reading mentor or several hours a month with a VCO, you will find it brings a renewed sense of satisfaction.
If you would like to volunteer locally, please get in touch with Emily Shaw, Paddington Community Programme Manager.