Sir Alexander Fleming Museum
St Mary's Hospital Paddington is home to the Alexander Fleming Laboratory Museum, where Fleming discovered the antibiotic penicillin in 1928. Fleming's breakthrough revolutionised medicine and earned him a Nobel Prize.
Visitors can witness Fleming's laboratory as it was in 1928, and learn about the discovery and development of penicillin through displays and video.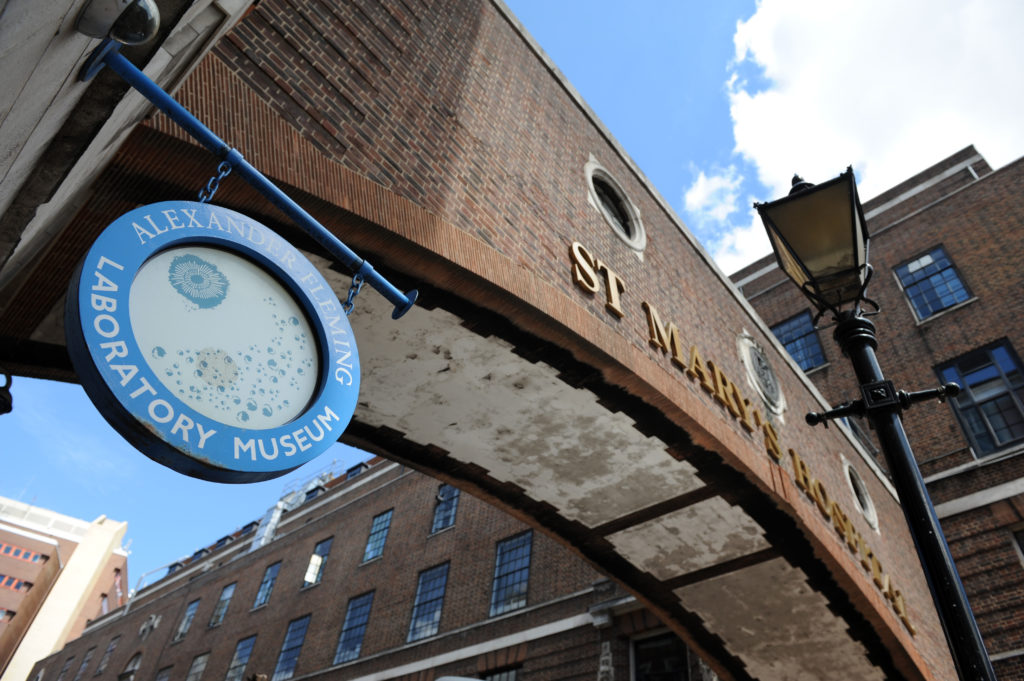 The laboratory, facing Praed Street, can be accessed via Norfolk Place. Opening hours are Monday to Thursday, from 10.00 a.m. to 1.00 p.m. or by contacting the Trust's archivist on 020 3312 6528. The Museum is closed on public holidays and between Christmas and New Year. Due to the number of stairs up to the museum, there is no step-free access.
A small entry charge applies, £4 for adults, concessions £2, free to staff and students of Imperial College Healthcare NHS Trust and Imperial College School of Medicine.
A short trail around Paddington reveals a selection of monuments and memorials for Fleming. Download the trail here.