These are not just bags, they're bags of empowerment
In the era of the 5p charge for plastic bags; cotton and hessian bags for life and foldable pocket-sized shoppers have appeared at every till point, and now, thanks to a Paddington-based charity, bags of empowerment have entered the market.
The charity Mosaic Community Trust are supporting a group of 15 women to create, design and sell their bespoke shopping and gift bags made from recycled newspaper and magazines; with the long-term aim of developing a thriving social enterprise in the heart of the Church Street community. In addition to the practical skills gained in the production of the bags, by working together the women have built a strong local support network and grown in confidence.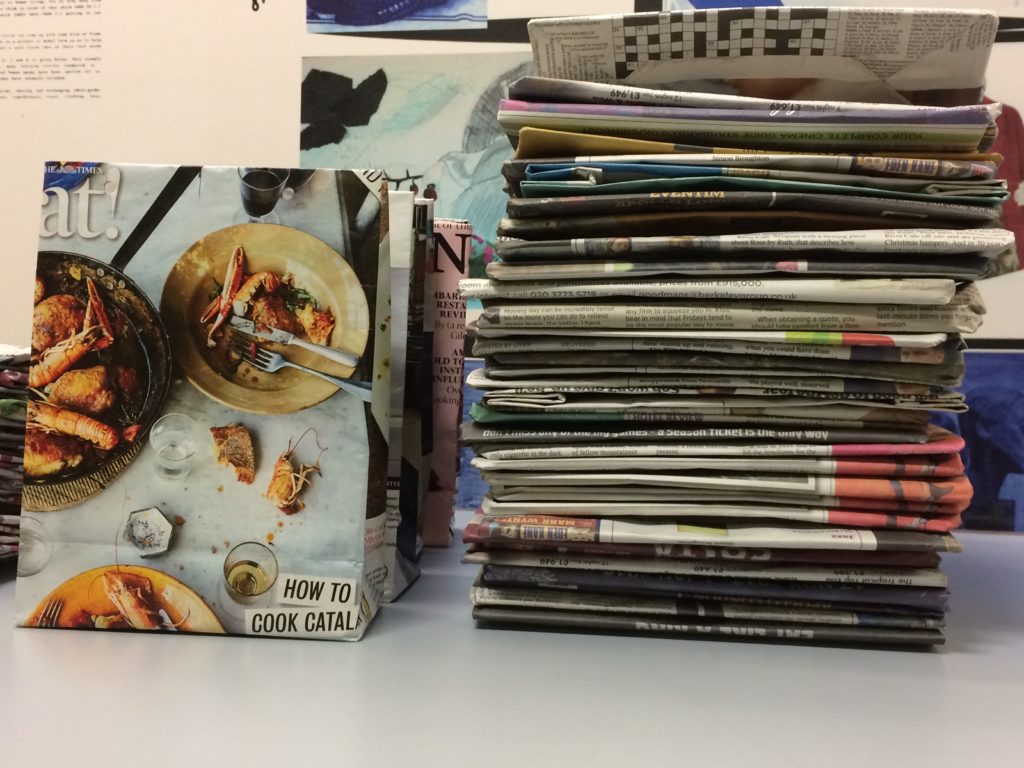 "The skills I have gained have given me the confidence to be more independent, meet new people and share my learning with others" Leyla
"The Mosaic Community Trust has given me the opportunity to develop my skills.  I am no longer only a housewife but a community worker."  Fatima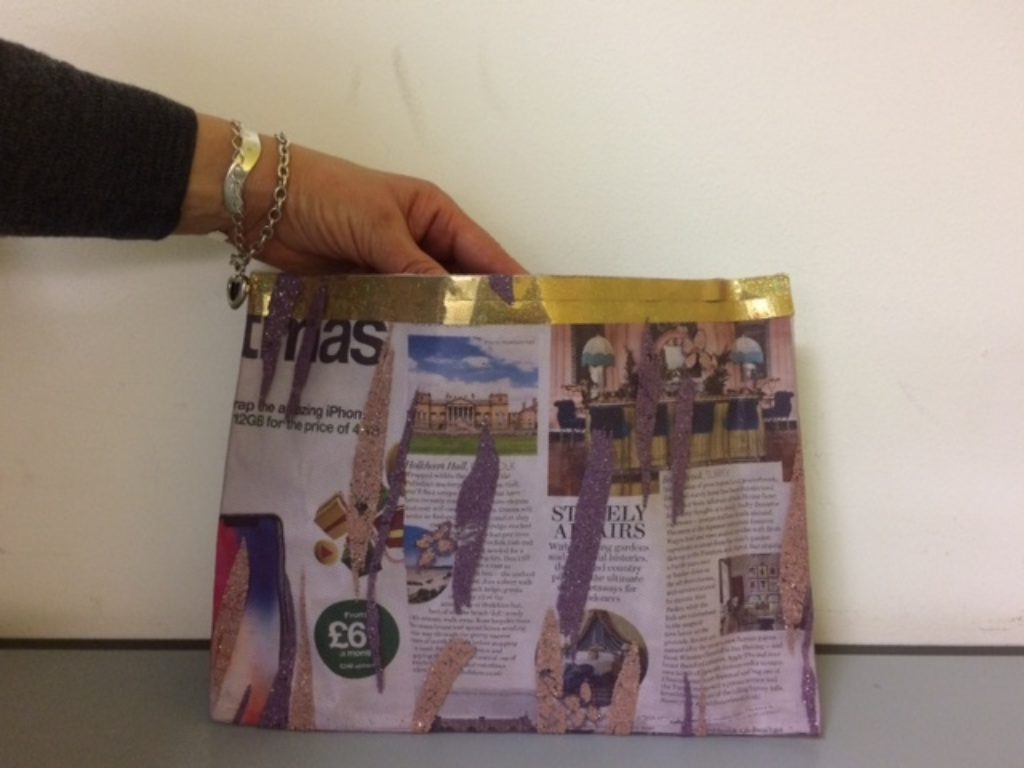 The group are benefiting from the expertise of two M&S colleagues who answered our call for volunteers in October and are now providing advice as business mentors; challenging the group to think about their costs of production, stock control and marketing strategy.

The impact of this support will be seen on 6 and 12 December, when Mosaic will be holding their first market stall at 5 Merchant Square between 11am and 3pm. Do pop along and peruse the pickings. From perfume to paperbacks, the bags are perfect for presents.
For more information about this social enterprise, or other local projects you could support, contact Emily.