Garden Transformation in Time for Bank Holiday BBQ
Ground Force came to Paddington on Wednesday 21 August, when colleagues from Visa's Social Impact team put on their gardening gloves to help the Westminster Society.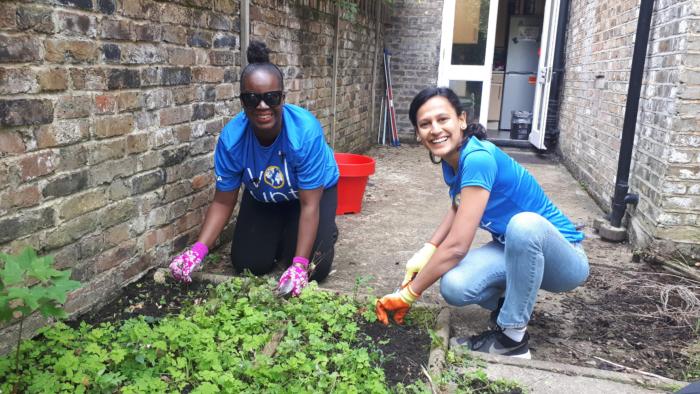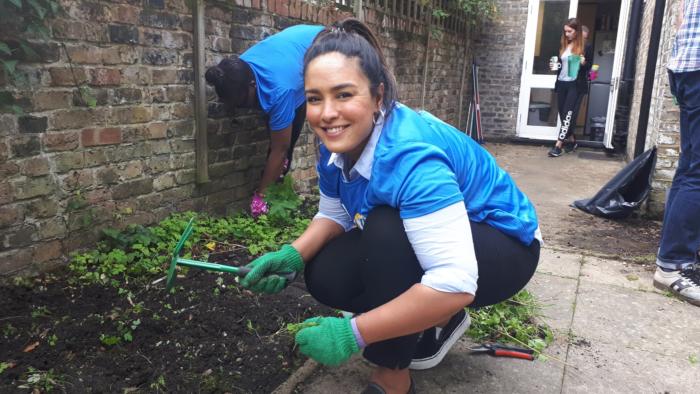 The Westminster Society have been established for over 50 years and support children and adults with learning difficulties. The charity provides a range of services; including drop-in facilities, respite care, a nursery school and supported living flats, including the one where the volunteers were based on Shirland Road.
In just a few hours the garden was transformed by Visa to be a weed-free space; filled with plants, a windmill and four friendly garden gnomes. The makeover was just in time for the August Bank Holiday weekend, when the residents and their families will be enjoying a BBQ in the garden.

The team were under the watchful eye of one of the residents, who helped direct the location of plants and kept the team motivated, before thanking them all with a speech at the end and handing out special 'I volunteered today' stickers.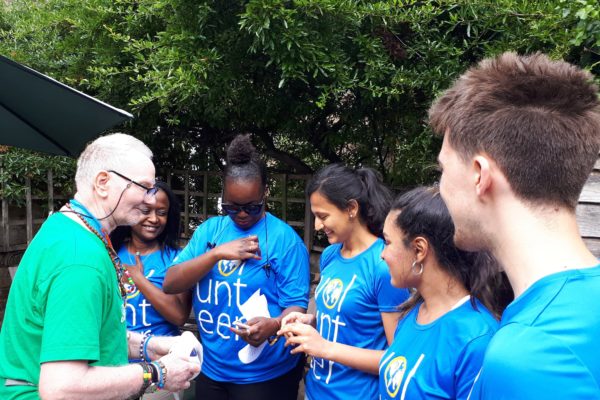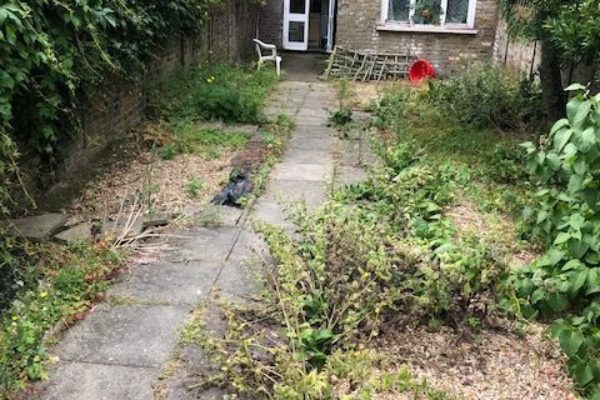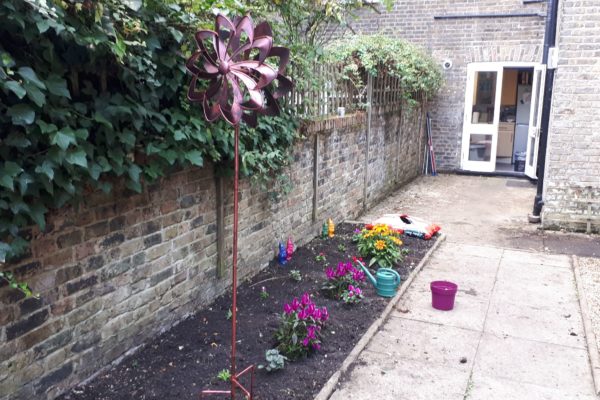 "It was fantastic to get out of the office for the day and see real social impact before our very eyes - not only was the gardening itself remarkably therapeutic and a great way to bond with the team, it was evident how much our work was appreciated by John, the resident we helped." Alex Yeandle, Social Impact Intern, Visa.

"I am very happy because the garden looks absolutely beautiful and everyone who has now seen the garden says so. I water the plants every morning to take care of them. I was so elated when friends and families gathered here together for a BBQ on Saturday and saw the space. I spend a lot of time in my beautiful garden now, listening to music and I sit out there to eat my dinner. Having the volunteers' help has been a wonderful experience for me." John, Westminster Society resident.

The garden still requires a little more work, with a shed in need of a thorough declutter, a picnic bench to paint, patio to jet wash and more opportunities for planting; so if you can rally your colleagues to lend a hand, do get in touch. Our Community Programme Manager would love to work with you.