Vodafone host digital workshops at Westminster Academy
Vodafone colleagues shared digital skills and insights into new technologies in a series of workshops for Year 10 students at Westminster Academy on Friday 7 December.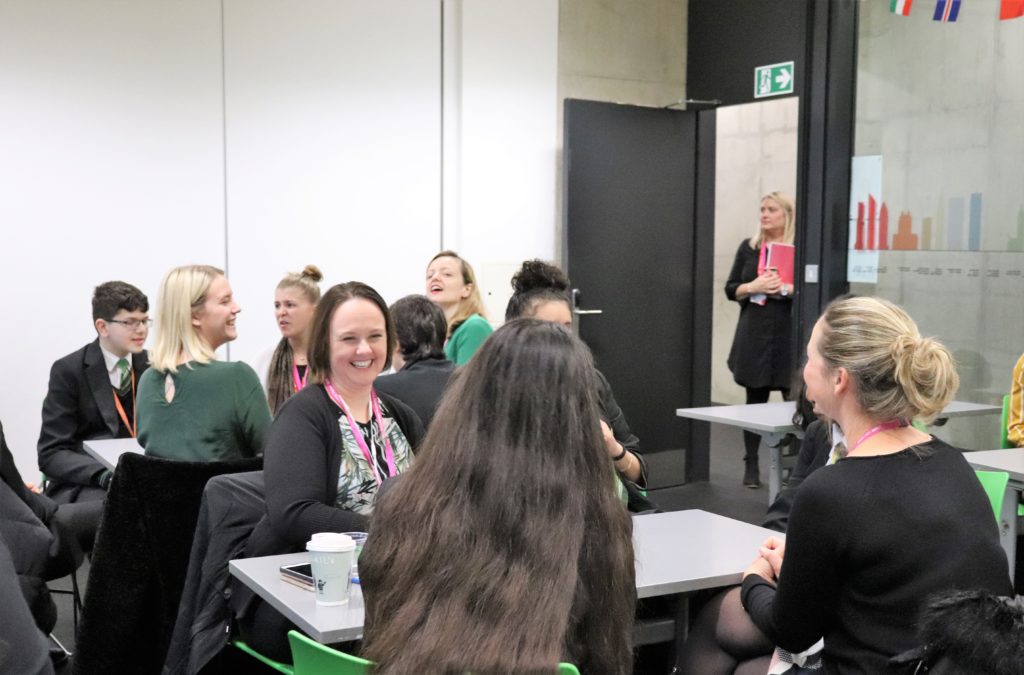 During the course of the morning students learnt about coding, data science and block chain in interactive workshops led by a team of 30 Vodafone employees. The students also had the opportunity to participate in one-to-one discussions with Vodafone employees – practising interview techniques and discussing career opportunities. Students were introduced to Future Jobs Finder; a smartphone-based tool Vodafone have developed to enable young people to identify jobs within a digital economy, based on their skills and interests.
"It was an absolute pleasure to spend time with the bright students at Westminster Academy. The students had the opportunity to learn about digital skills, while we got a chance to know them and their career expectations better in one-to-one conversations." Sharon Doherty, Vodafone Group Organisation & People Development Director.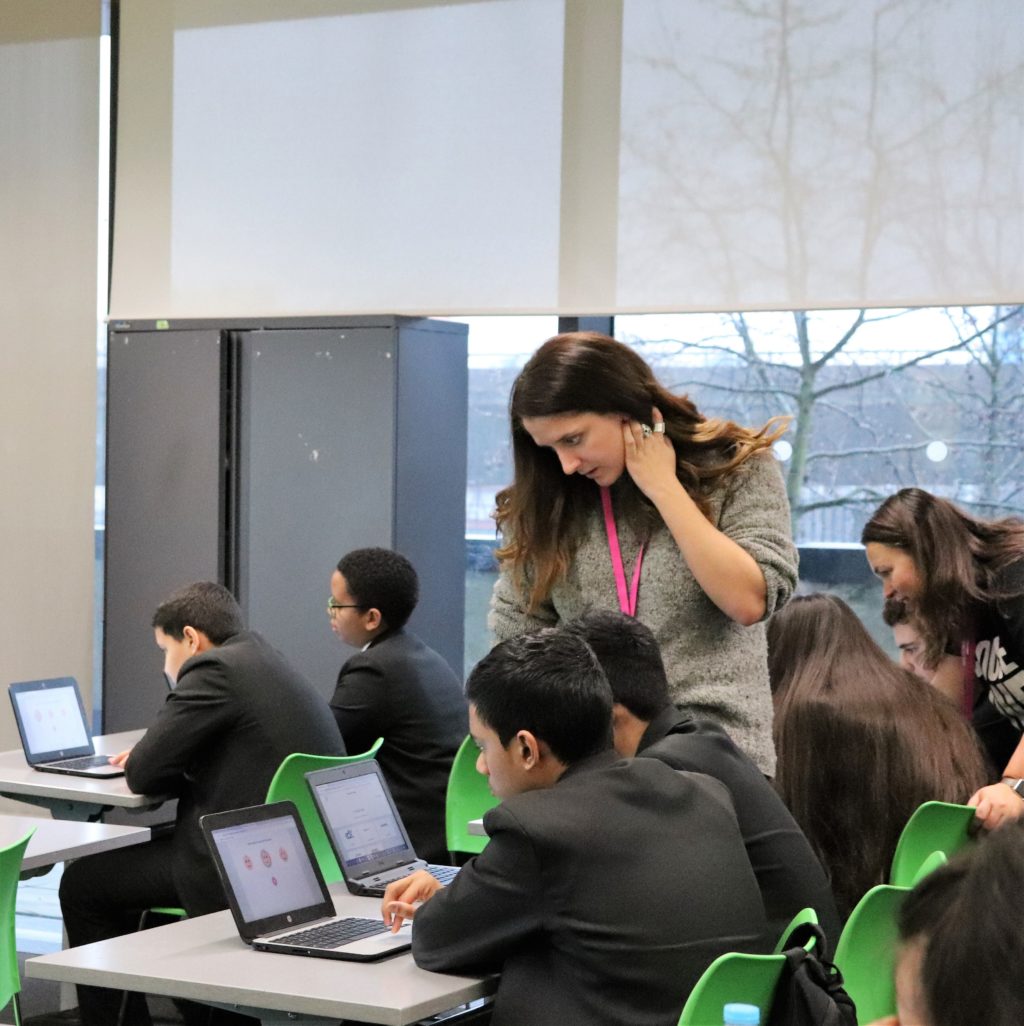 Vodafone returned to the school the following week to participate in the Academy's annual career day. The stand was surrounded by students from Years 10, 11 and Sixth Form, asking informed and engaged questions about routes into employment with the multinational telecommunications company.
"It was fantastic meeting the students from the Westminster Academy careers fair. They had already done their research and it showed through their great questions, especially around our work experience programme. I look forward to getting their applications for our week long work placements and 4-day coding workshop, #codelikeagirl". Fiona Tesfai, Vodafone Work Experience Programme Lead.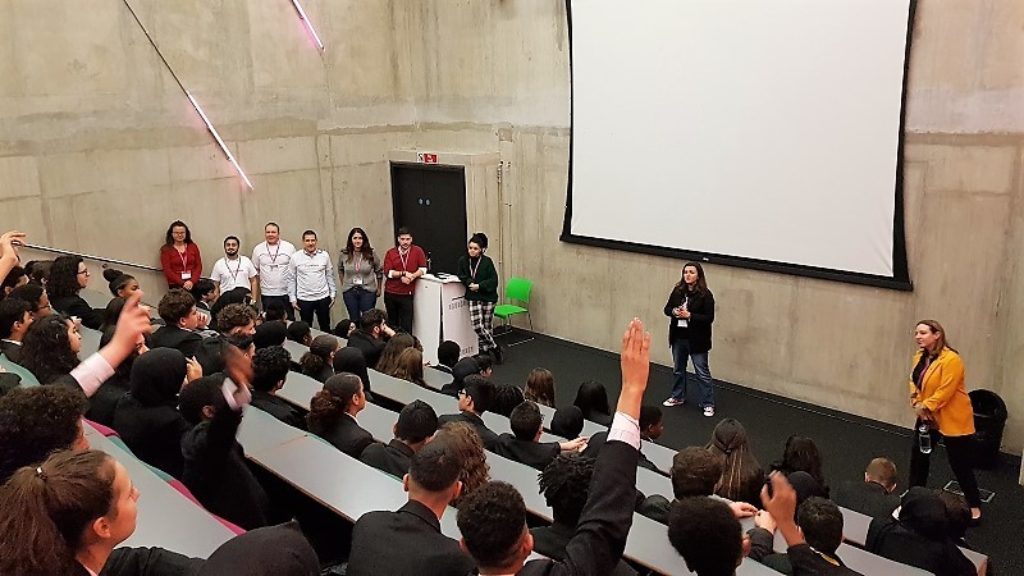 There are plenty of opportunities over the coming months to support local secondary schools by attending careers fairs, speaking at assemblies, hosting lunchtime talks and offering work experience placements and visits. Please contact Emily, our Community Programme Manager, for further information of careers events taking place in Paddington in 2019.