Waterfront living with the world at your feet
A unique waterfront lifestyle, blending tranquillity with the very best in 21st century connectivity. Discreetly stylish homes where residents can work out, socialise or simply relax in the rooftop Observatory Lounge, terrace and outdoor gym which afford expansive views over London.
No.3 Canalside Walk is an elegantly landscaped enclave alive with restaurants, bars and a vibrant year round calendar of events. From here you can enjoy a boat cruise along the Grand Union or Regent's Canals, or relax on a warm afternoon encircled by bright waters on London's only floating park.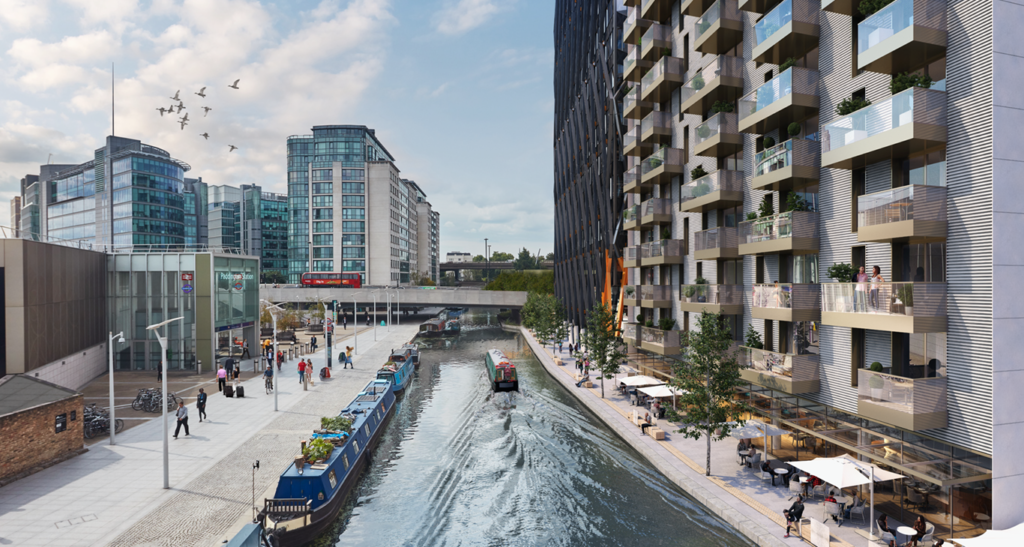 Travel without ever crossing a road – the rarest of privileges made possible by direct access to Paddington Station over a quiet canal bridge, and then onwards to your destination via either Heathrow Express, national rail, the new Elizabeth Line or four Underground lines.
Visit No. 3 Canalside Walk for more information.