Abundance unveiled at Paddington Central
Stunning new public art has been unveiled at Paddington Central, created by award-winning artist and designer Adam Nathaniel Furman. Entitled 'Abundance', the 50-metre-long curved installation celebrates inclusivity and wellbeing, and is a site-specific, permanent addition to the campus at Paddington Central.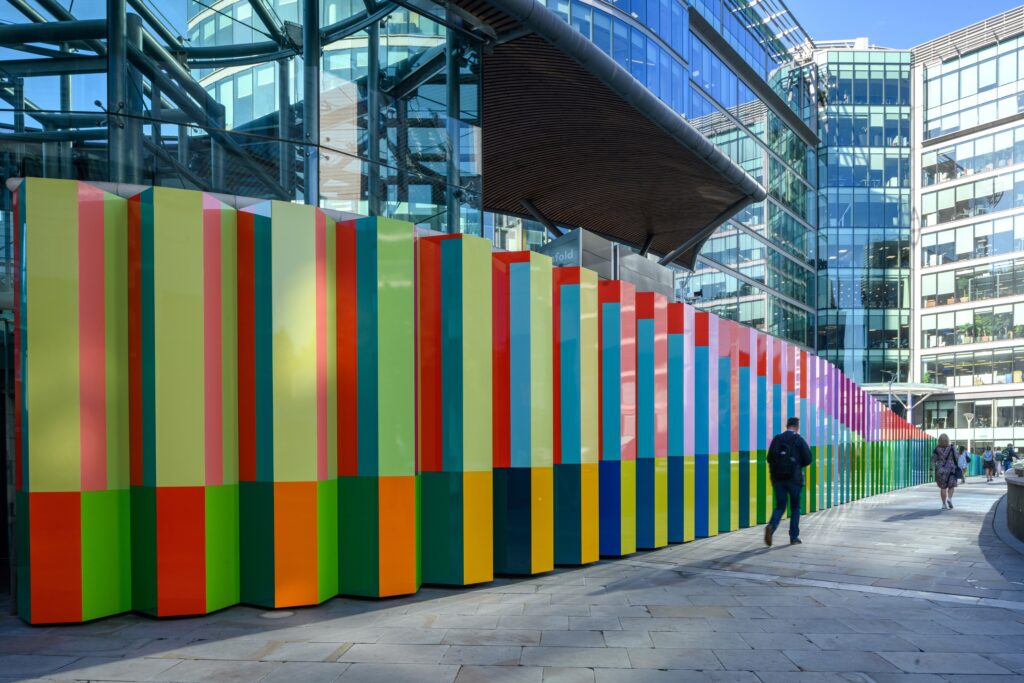 Abundance is made from aluminium sheets coated with a bright, floral colour palette, simultaneously marking the gateway and backdrop to the revamped amphitheatre in Sheldon Square. With a new accessible design, greener spaces and larger stage area for events, the amphitheatre is set to become a year-round destination for people to relax and enjoy culture, music, entertainment and pop-ups.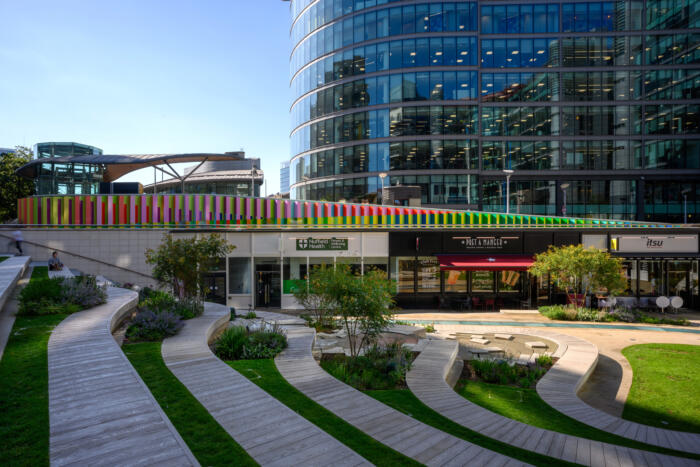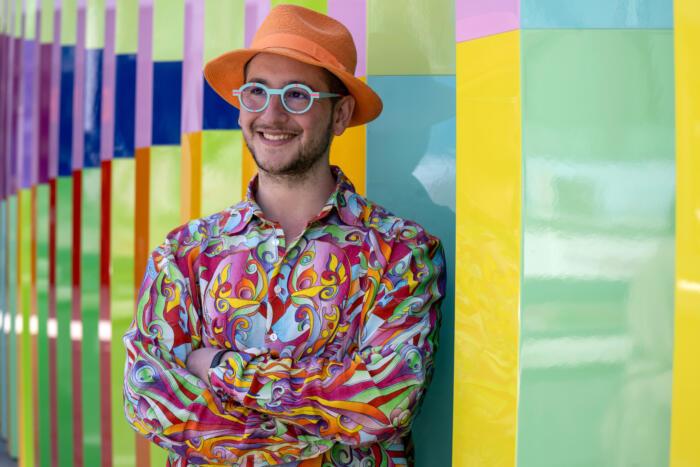 Born in St. Mary's Hospital adjacent to the campus, the project has a close personal connection to artist Adam Nathaniel Furman, who said: "Abundance is a profoundly meaningful project for me. Having been born, worked and spent so much time in the area surrounding Paddington Central, the area is embedded deep within my practice. Being able to be a part of filling Sheldon Square with the uplifting colours of nature, through this new permanent artwork, fills me with joy."