Canalside Live Music Series
With restaurants and pubs now able to serve canalside and GoBoat London up and running once more, the Paddington Partnership has teamed up with Busk in London to bring live music to Paddington's canalside on weekends. Every Saturday and Sunday from 17 April to 23 May, musicians will perform live, as diners eat out and enjoy Paddington's canalside amenities.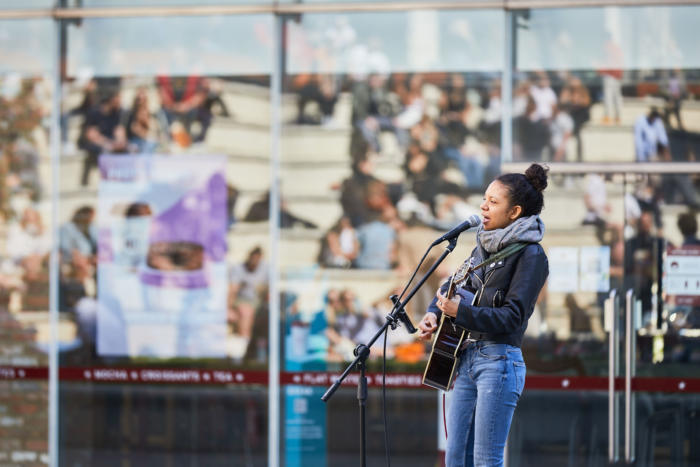 The scheme, supporting London's musicians, will see musicians at the West Plaza at Merchant Square, next to the M&S Simply Food Waterside store and at Sheldon Square, Paddington Central. Over the series, different sites will be trialled, spreading the joy of live music across the district.
In Sheldon Square on Saturday 15 May, musicians will perform at 12 noon and 3 p.m.
Beth McCarthy - is a London based independent artist originally from York, England. Recognised for her vulnerable performances on early releases, Beth's unique ability to draw in an audience with honest storytelling and captivating vocals combined with a dynamic pop sound creates anthems for the heart.
Jamie Balcanquall - grew up on the south coast and was a full-time busker for six years before jetting off to Australia, India, and then living in Scandinavia, before heading off to the Caribbean with carnival cruise lines. Jamie is very approachable and loves to have a go at new requests on the spot! Influences include Dylan, Hendrix, Oasis and the counting crows.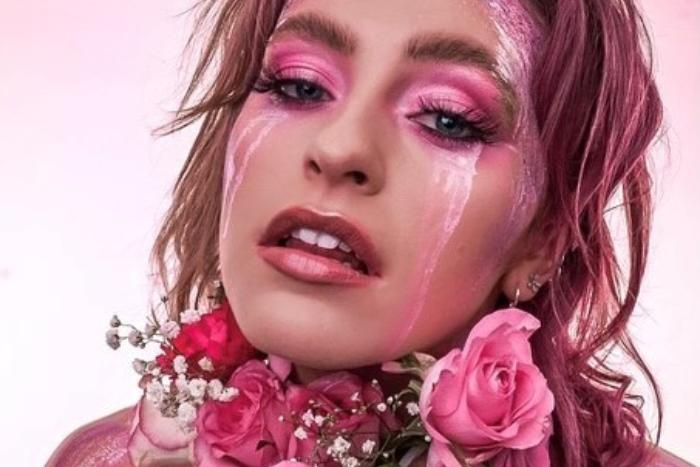 In Merchant Square's West Plaza on Sunday 16 May, musicians will perform at 12 noon and 3 p.m.
Jazz Mino – half Iranian alt-pop singer-songwriter and producer Jazz Mino was busking on the streets of London, when she was discovered by Apple's former Head Of Editorial, Austin Daboh. Jazz then began to build an online buzz with her songs, 'Crush', 'Misunderstand' and 'Over You', hitting No. 5 in UK Club charts, gaining over 10 million streams on Spotify alone, and landing New Music Friday playlists in the UK, Portugal and Sweden.
Jenem - as a pop singer-songwriter Jenem combines chart pop with rap and acoustic influences to create catchy choruses and verses of lyrical wordplay. Jenem's music is full of positive and upbeat messages in what has been a challenging year for most. As predominantly a guitar-vocalist she has performed at venues ranging from local pubs to the 02 Academy Leeds and everything in between. Expect music from across the decades with original twists thrown in for good measure, alongside plenty of original tunes.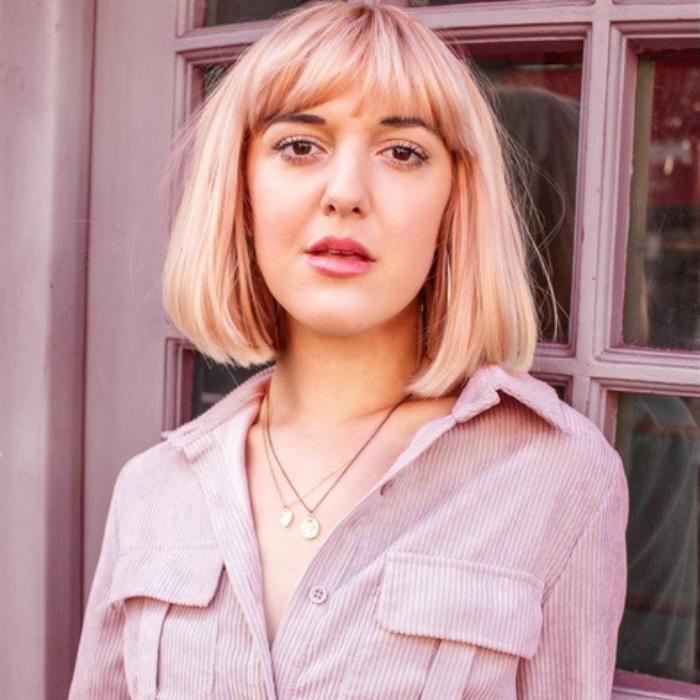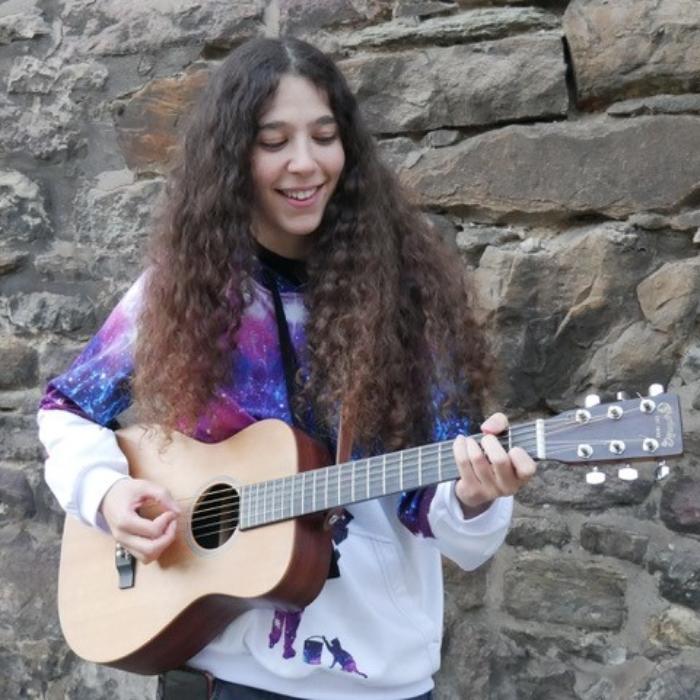 To support the musicians, they have been paid in advance, but if you like what you hear, do feel free to donate using the handy card reader, it's been a tough year for artists.

The remainder of programme will see performances from:
Saturday 22 May - Clarissa Mae and Luca Fiore
Sunday 23 May – Tony Bowen and Lucy Mae Walker
Performances will take place from 12 noon to 2.30 and then from 3pm to 5.30 pm. With thanks to Busk in London and the teams at Merchant Square and Paddington Central.