Crossrail's arrival at Paddington
As we celebrate the opening of the Elizabeth Line, here's a glimpse of what to expect at Paddington. The new railway runs for over 100km from Heathrow and Reading in the west through to Shenfield and Abbey Wood in the east, serving 41 stations along the route, including 10 major new stations. The Elizabeth Line is part of the Transport for London network, with tube, DLR, overground and mainline station interchanges.
When fully open the line will increase central London's rail capacity by 10%, bringing an additional 1.5 million people within 45 minutes of central London.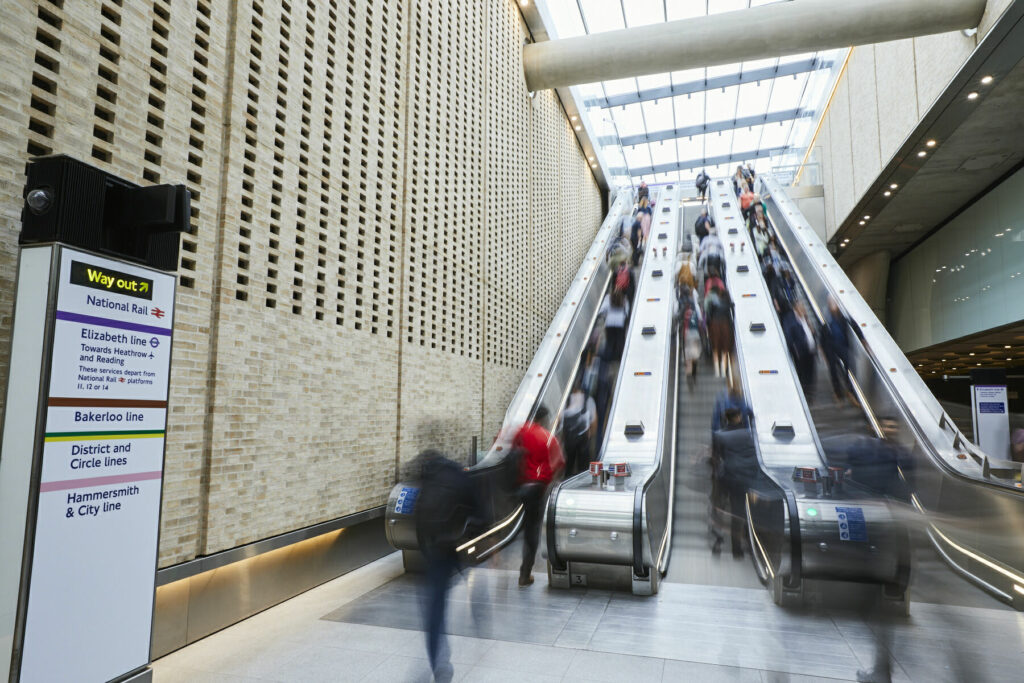 When is it opening?
The central section of the Elizabeth Line opened on Tuesday 24 May 2022. The railway will operate 12 trains per hour between Paddington and Abbey Wood from Monday to Saturday 06:30 to 23:00. Work will continue in engineering hours and on Sundays to allow a series of testing and software updates in preparation for more intensive services from the autumn.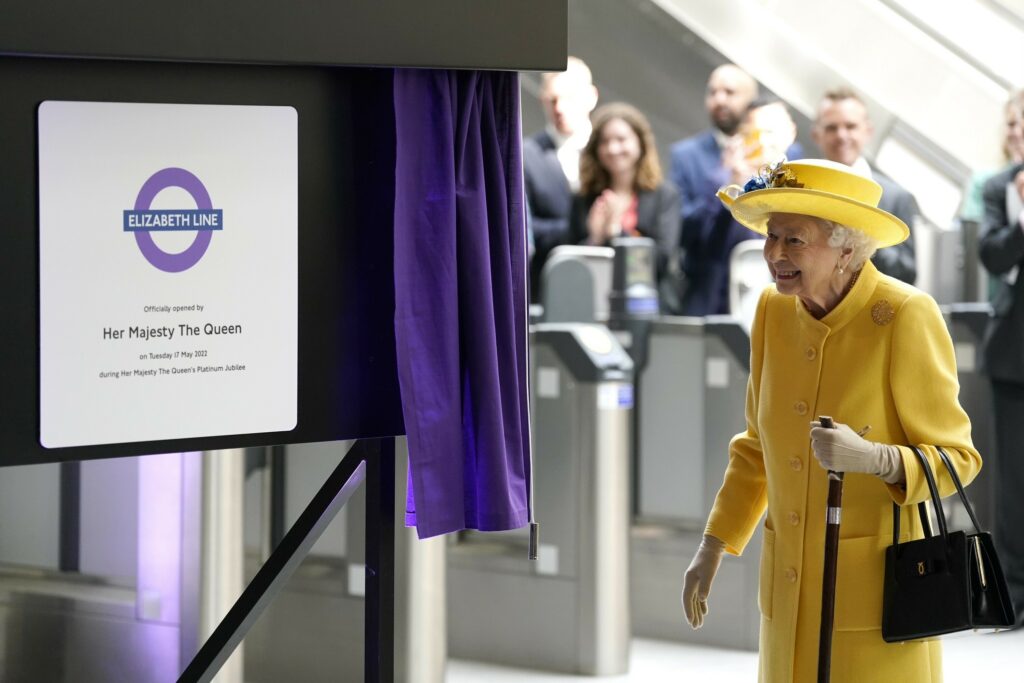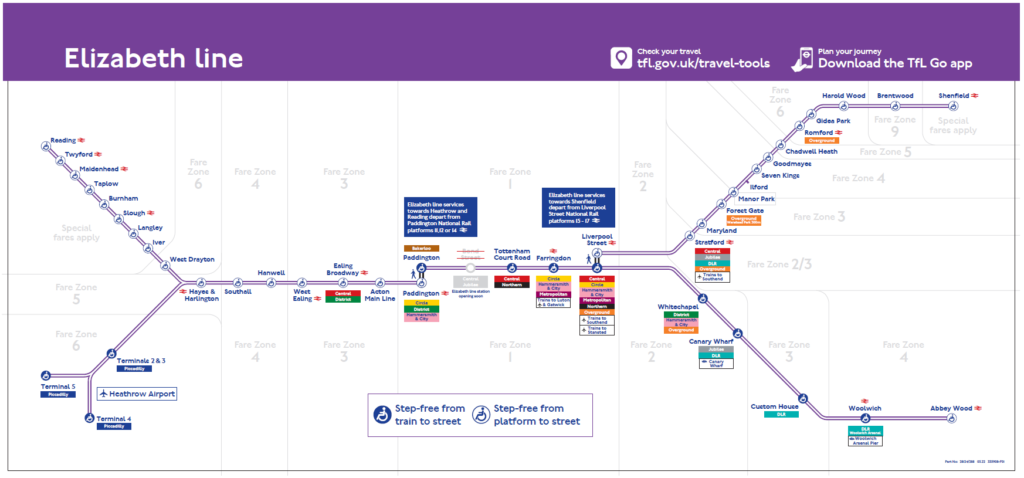 Opening Phases
Initially the Elizabeth Line will operate as three separate lines, with passengers changing at Paddington and Liverpool Street.
Services to Paddington and from Liverpool Street to Shenfield branded TfL Rail have become the Elizabeth Line. Bond Street is expected to open in the autumn. The central section will cover Paddington to Abbey Wood. To go further east or west of these points passengers will have to change at Paddington for the west and Liverpool Street for the east. There will be 12 trains per hour in this central section at this stage.
Later in 2022 services from Reading and Heathrow will operate through to Abbey Wood. Services from Shenfield will operate through to Paddington. There will be 24 trains per hour in the section between Paddington and Whitechapel at peak time.
The third and final stage will see a fully integrated railway and timetable, across the entire Elizabeth Line. This will be no later than May 2023.
Elizabeth Line Trains
A fleet of 70 200-metre long spacious, walk-through trains will run on the Elizabeth Line.
Each train can carry 1,500 passengers.
All 41 stations are step-free to platform level.

Stations are future-proofed, able to accommodate an additional two carriages per train.
Air-conditioning, Wi-Fi, CCTV and real-time travel information feature in each carriage.
Three sets of double doors per carriage enable easy boarding, with platform doors Jubilee-line style.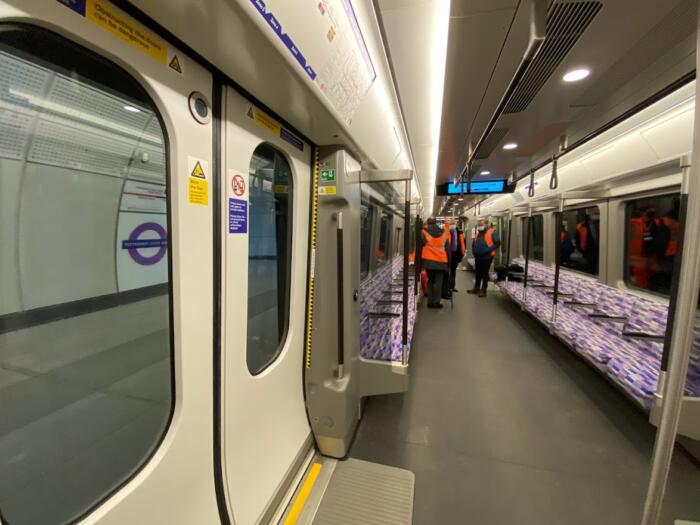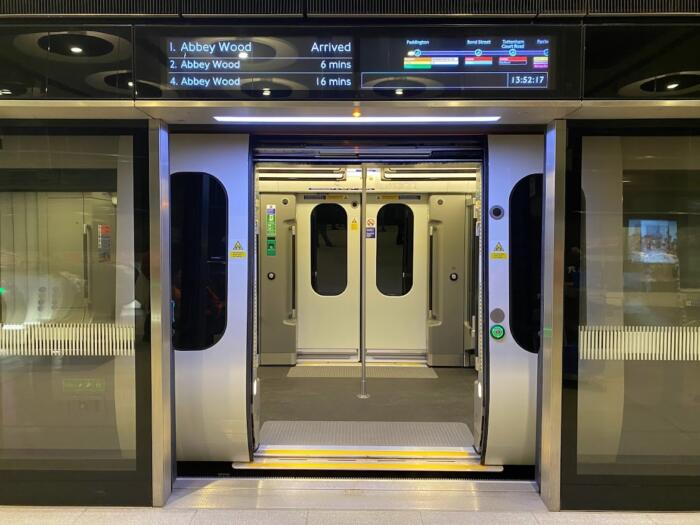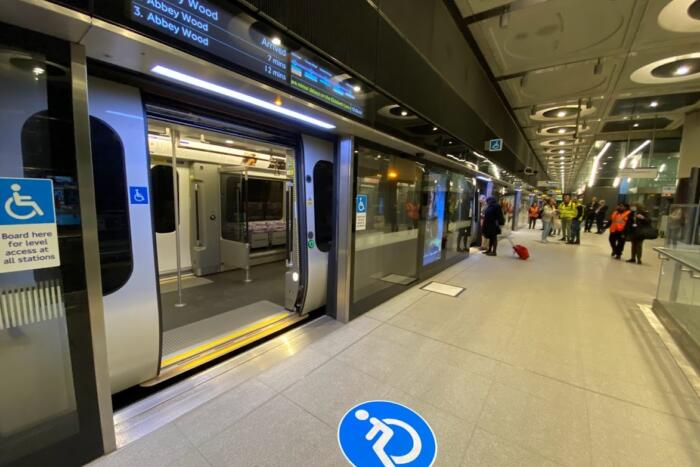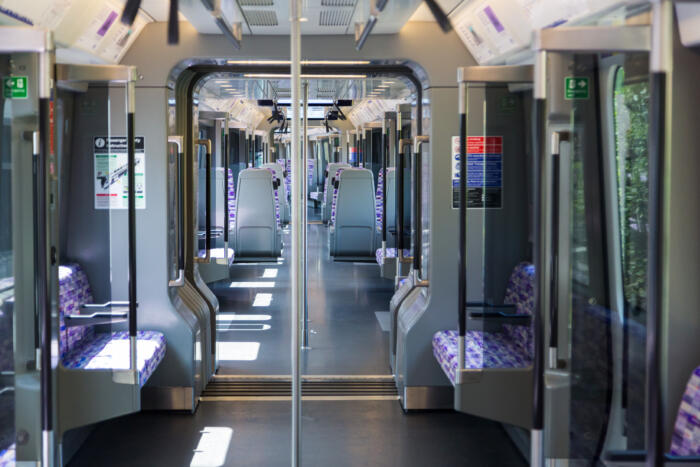 Paddington's Elizabeth Line Station
Each of the 10 new stations on the Elizabeth Line takes its cue from its surrounding environment and at Paddington you will see nods to the work of Isambard Kingdom Brunel and Matthew Digby Wyatt, creators of Paddington's Grade 1 listed mainline station. A 10-foot grid pattern echoes Brunel's engineering heritage. Circular lights the shape of lily pads are inspired by Wyatt's geometric designs.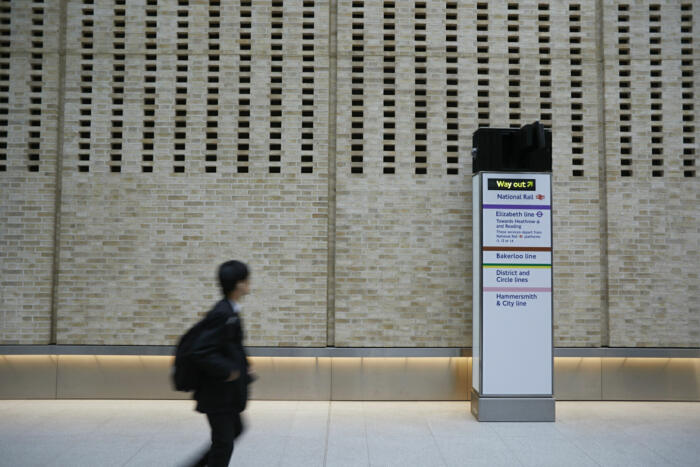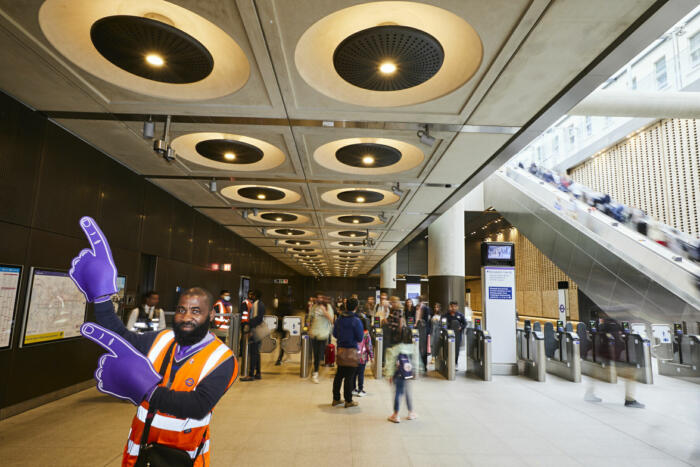 A 90-metre opening leads down into the station, which is spacious enough to accommodate the Shard on its side, or three Wembley Stadiums.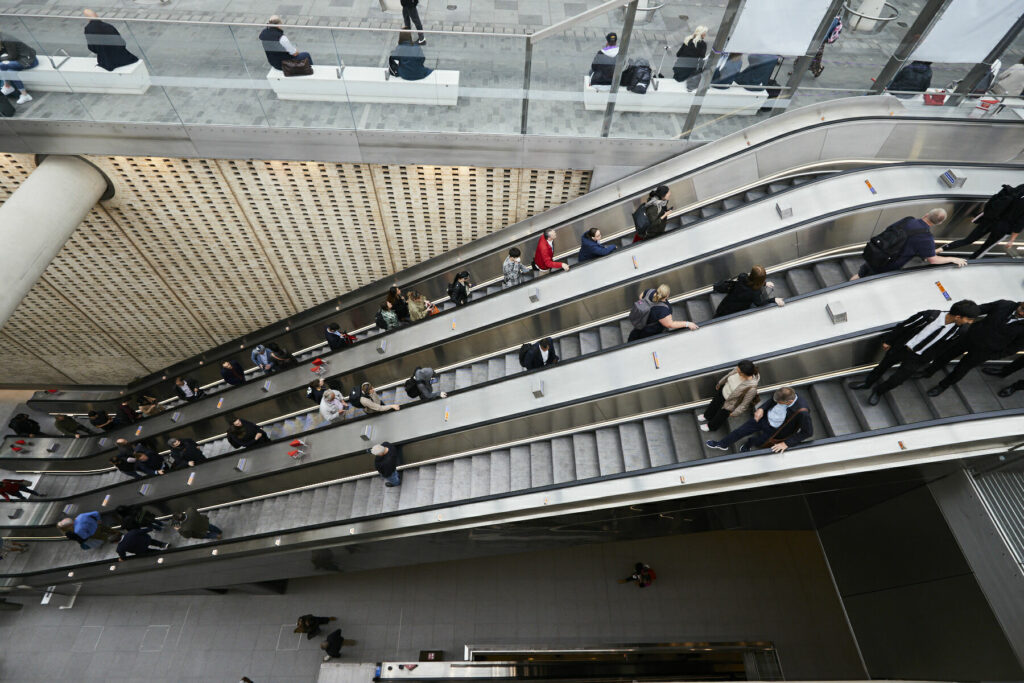 Above the station a 120-metre long glass canopy sits 10 metres above ground, spilling natural light into the station and even down to platform level below. In keeping with Crossrail's ambition of bringing breath-taking art into every new station, the canopy is decorated to mimic the sky, featuring every type of cloud. Spencer Finch's Cloud Index presents 27 different types of cloud within a single composition. The drawings were scanned and then printed onto 180 clear glass panels (each 2 metres x 6 metres) and installed in the canopy of the station.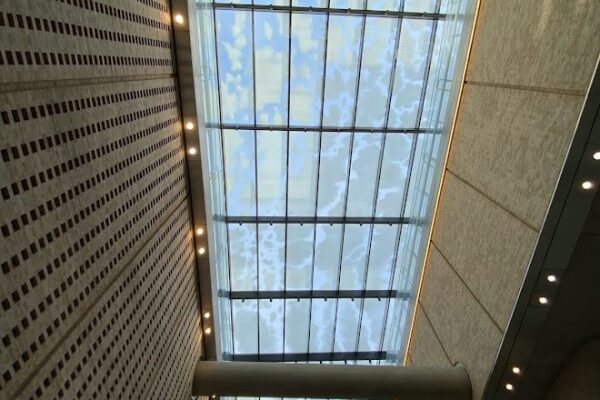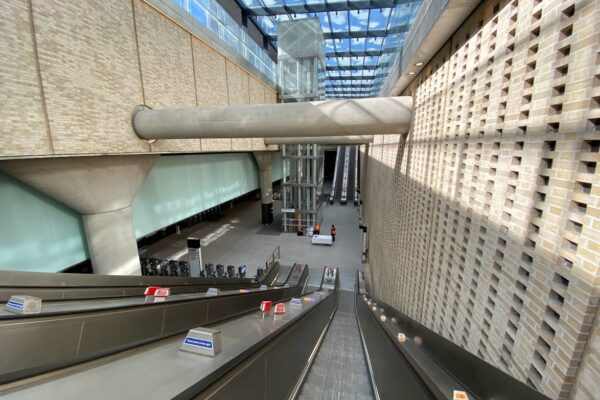 Entrances can be found on Eastbourne Terrace, and in three places along Paddington Station's western flank, parallel to platform 1. Each end of the Elizabeth Line station leads to street level, to the north at Bishop's Bridge Road and to the south at Praed Street.
A dedicated link to the Bakerloo Line below Paddington station's concourse provides step free access from the Bakerloo Line for the first time. You will recognise the pattern in the Bakerloo link tunnel from the intricate tracery all too familiar in Paddington's mainline station.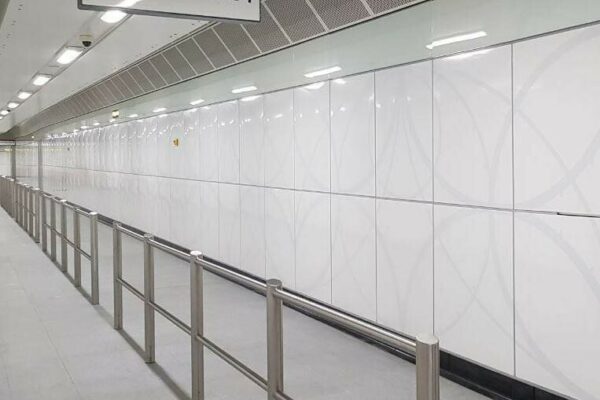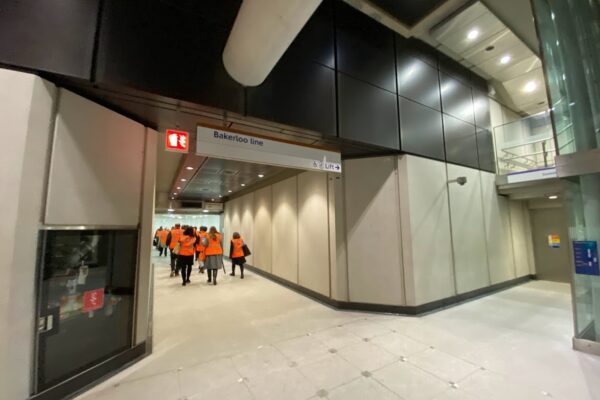 Journey Times
Paddington to Tottenham Court Road in five minutes, to Farringdon in nine minutes, to Liverpool Street in 11 minutes and Canary Wharf is an impressive 18 minutes. Oysters at the ready!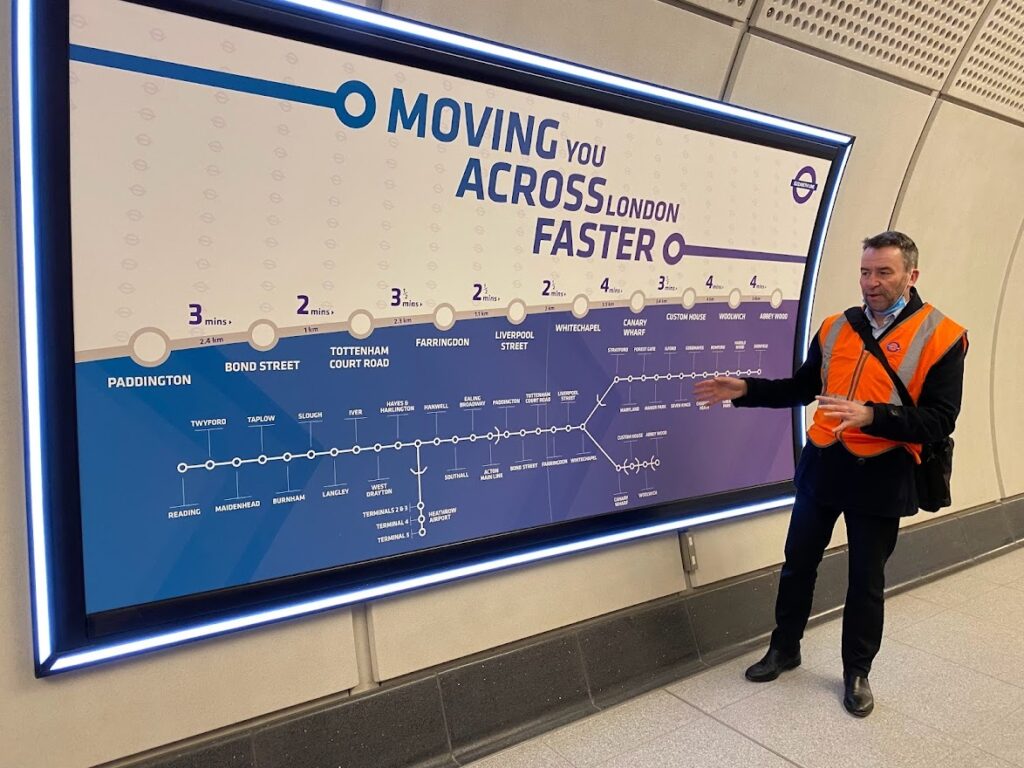 Onward Journeys
Arriving at Paddington's Elizabeth Line station passengers have a number of options to reach their destination:
For the Heathrow Express follow the exit signs and head into Paddington mainline station to find non-stop, dedicated services to Heathrow Airport on platforms 6 and 7.
For trains to Wales, Thames Valley, the West Country and the South West follow the exit signs and head into Paddington main station for GWR services.
For the Bakerloo Line follow the signs within the Elizabeth Line station for the direct step-free link to Bakerloo Line trains.
For the Circle, District and Hammersmith and City Lines head into Paddington mainline station.
For onward journeys on foot within Paddington, passengers are encouraged to exit the Elizabeth Line station and head north towards Bishop's Bridge Road for Paddington Central. For Canalside Walk and Merchant Square walking times through the mainline station might be quicker, and use the canalside exit next to the Hammersmith and City Line.
For Sussex Gardens, Connaught Village and routes through to the West End, head south from the Elizabeth Line station towards Praed Street.

A sneak peek of other Elizabeth Line stations
Before passengers arrive, take a look at some of the other stations on the central section. Farringdon on the left, Tottenham Court Road on the right.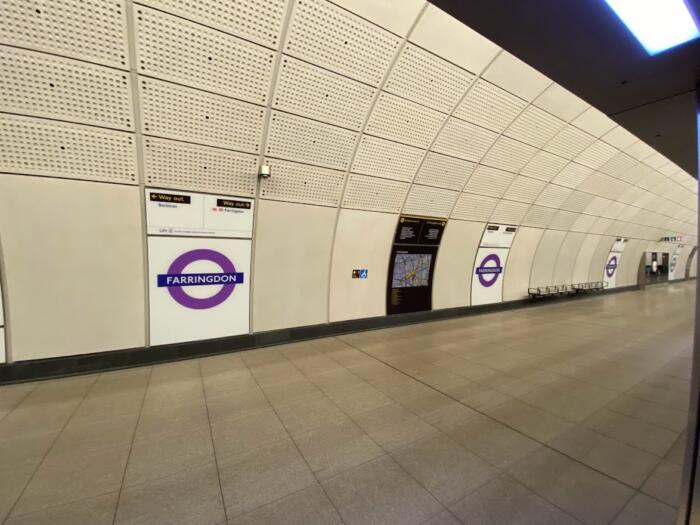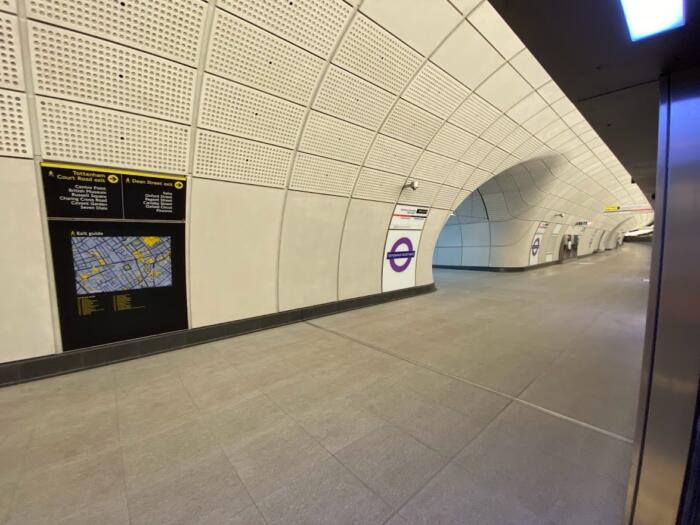 Liverpool Street's Elizabeth Line station hosts one of the new incline lifts, seen below. The totems also serve as emergency lighting.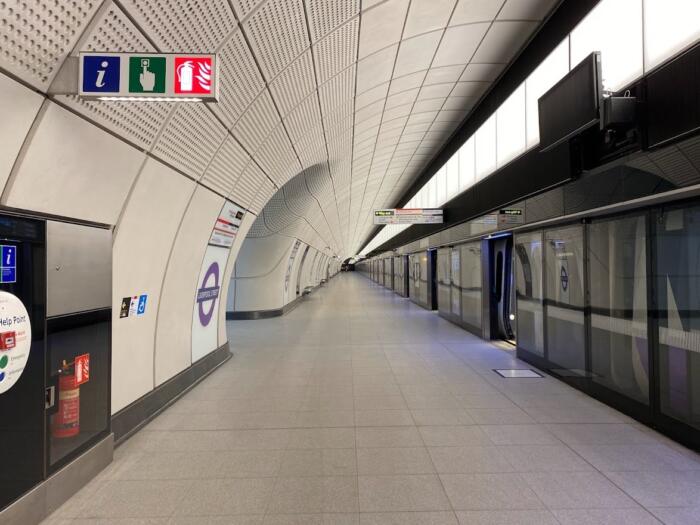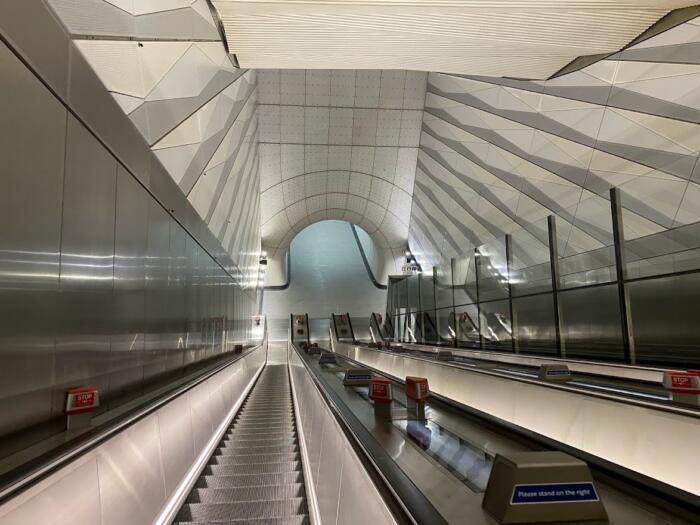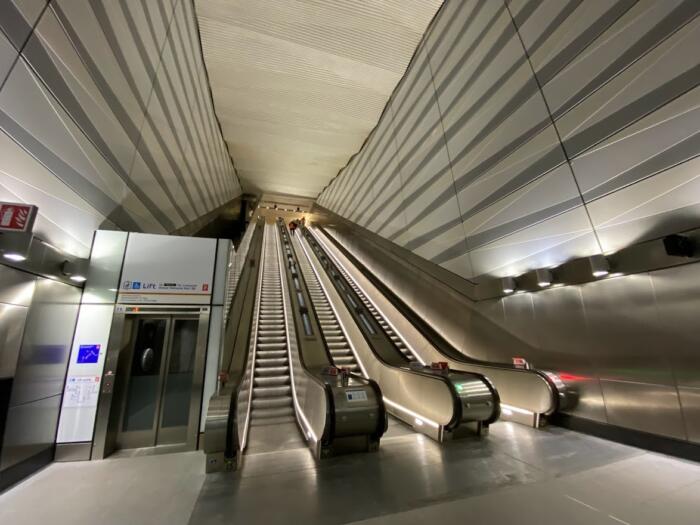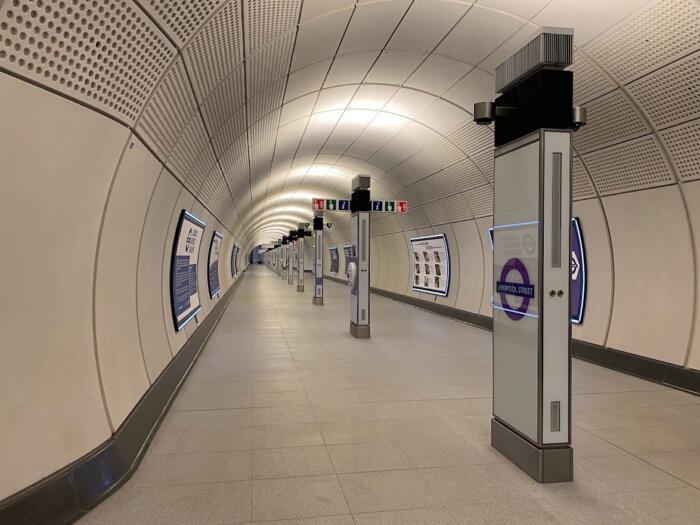 Canary Wharf
Canary Wharf's Elizabeth Line station sits above North Dock, topped by a roof garden. Its architecture takes reference from the dock-related maritime heritage. The glass framing the eight escalators to platform level are canary yellow coloured.