Eastbourne Terrace Closures in September 2018
Crossrail's contractor will be installing light fittings to the canopy and will also continue to install pre-cast concrete stairs and spine wall units and constructing in-situ concrete slabs and walls. These works will require the use of a crane and will be carried out during closures on the nights of 6 and 7 September and during full day/night closures on 8 and 15 September.
The contractor will continue to use a large mobile tower crane for the installation of major steelwork for the Crossrail Arch structure. This will require the road to be closed for the weekends 15/16 and 29/30 September.

The junction between Eastbourne Terrace and Praed Street will be fully closed from 17-21 September on behalf of Thames Water in
order for them to carry out repair and maintenance work.

The removal of the 100 tonne crawler crane and further glazing work to the ventilation shafts will also be carried out with the use of a separate tower crane during the closure on 29/30 September.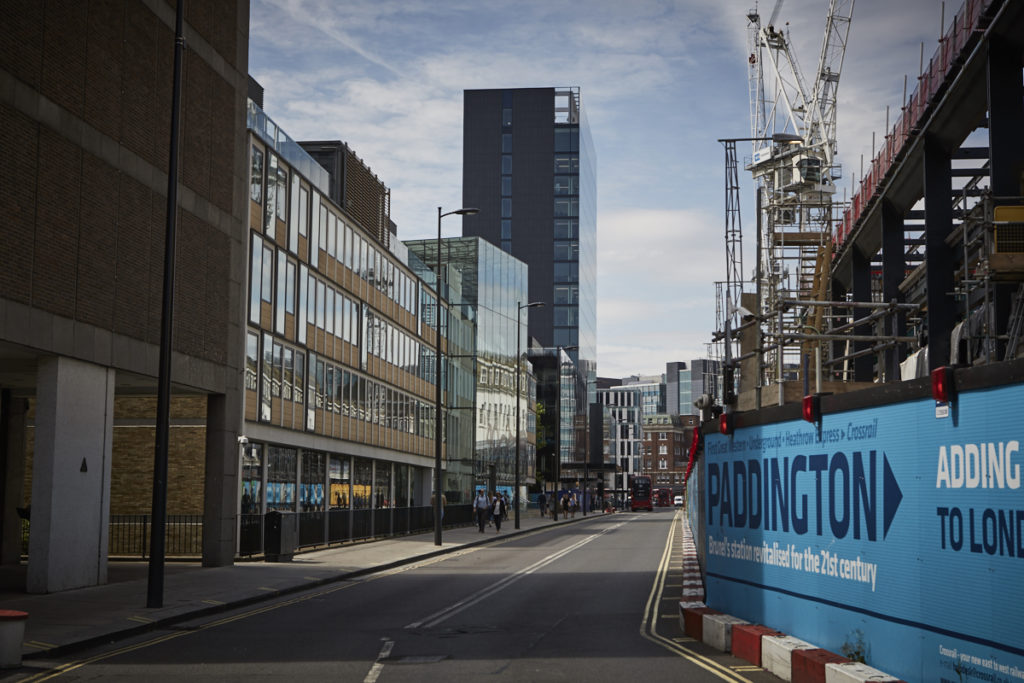 Night closures (2200-0600) 6-8 September
Full closure (0600-2200) 8 September
Full weekend closures (0600 Saturday - 2200 Sunday) 15/15 and 29/30 September
Full closure 17-21 September
The road will be closed between Praed Street and Cleveland Terrace. The following buses will be diverted along Westbourne Terrace: 7, 23, 27, 36, 46, 205, N7 and 332.
Pedestrian access to the pavement and properties along Eastbourne Terrace will be maintained at all times.