Eastbourne Terrace Closures in August 2018
Eastbourne Terrace in Paddington will be closed for the first three weekends in August. Crossrail's contractor will be using a large mobile crane to install steelwork to create the Crossrail Arch. This provides the pedestrian connection at grade between the new Crossrail station and mainline Paddington Station, on platform 1 of the mainline station. During the weekend closures of 11-12 August and 18-19 August cabins will be removed from the west end of the site. A separate crane will be used to install pre cast concrete stairs and spine wall units on weekday night closures.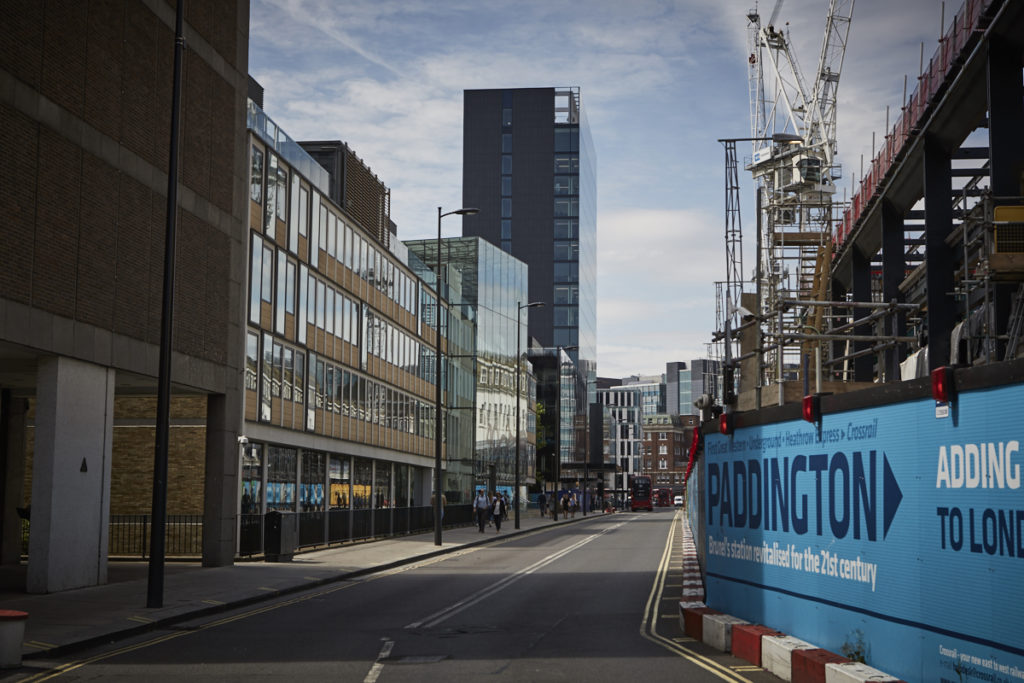 Full weekend closures 0600 Saturday to 2200 Sunday: 4/5, 11/12, 18/19 August

Weekday night closures 2200 to 0600: 1-3, 6-10, 28-31 August

Extended Sunday night closure to 0600 Monday: 5 and 19 August

The road will be closed between Praed Street and Cleveland Terrace. The following buses will be diverted along Westbourne Terrace: 7, 23, 27, 36, 46, 205, N7 and 332.
Pedestrian access to the pavement and properties along Eastbourne Terrace will be maintained at all times.