Eat, Drink, Paddington
Your new guide to eating and drinking in and around Paddington, covering everything from breakfast to date night, traditional cosy pubs to canalside al fresco. The guide, produced by The Paddington Partnership and PaddingtonNow BID, includes over 75 different venues from Connaught Village to Little Venice.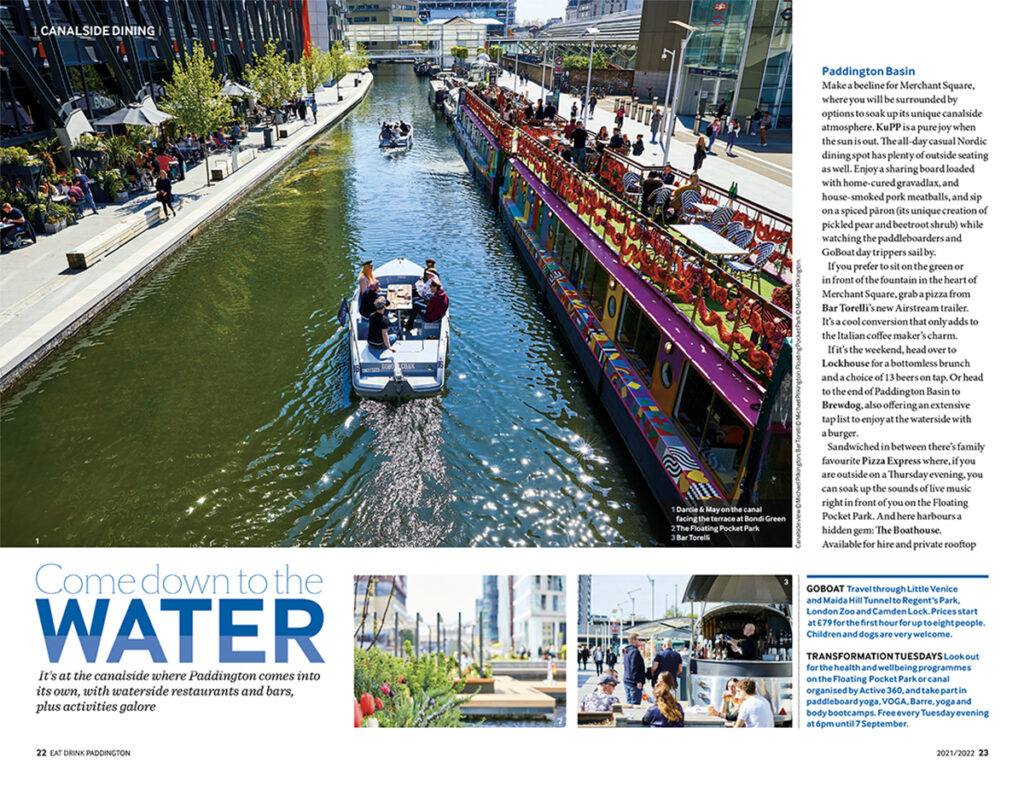 A host of features allows you to dip into every section and find something to eat and something to do in Paddington. Big screens over the summer at Paddington Central and Merchant Square will be showing sport and family films. Fitness sessions and outdoor yoga take place at Merchant Square and in Norfolk Square. From relaxing afternoons with a picnic and live music, through to communing with nature on the water courtesy of GoBoat London and Active360.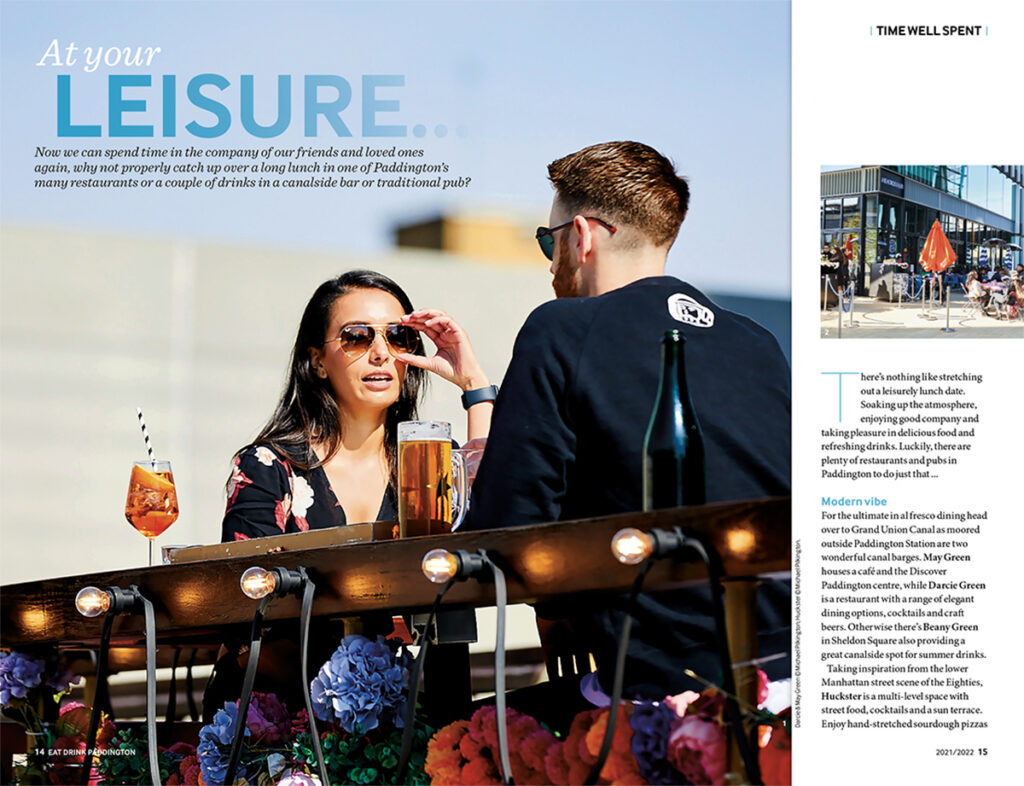 Try out a new picnic spot in Paddington, from one of the three traditional garden squares to the Floating Pocket Park. If you like being on the water step aboard one of Paddington's floating restaurants, with six to choose from. If time isn't on your side try 'al desko' with our recommendations for grab and go lunches. Now we can spend time in the company of family and friends again, why not take a leisurely lunch, whether you like modern or traditional, global or local.