Paddington lends a helping paw to Spring Clean
Over 160 volunteers from five Paddington businesses have been joined by school pupils and Paddington™, to help clean up rubbish in local playgrounds, parks and on the canal as part of Keep Britain Tidy's Great British Spring Clean campaign.
Between 22 March and 23 April, ten separate Great British Spring Clean events were held by the Paddington Community Programme, in partnership with schools, homeless shelters, community gardens, social housing providers and GoBoat London. In addition to picking up litter, volunteers spruced up spaces for the spring and summer months ahead.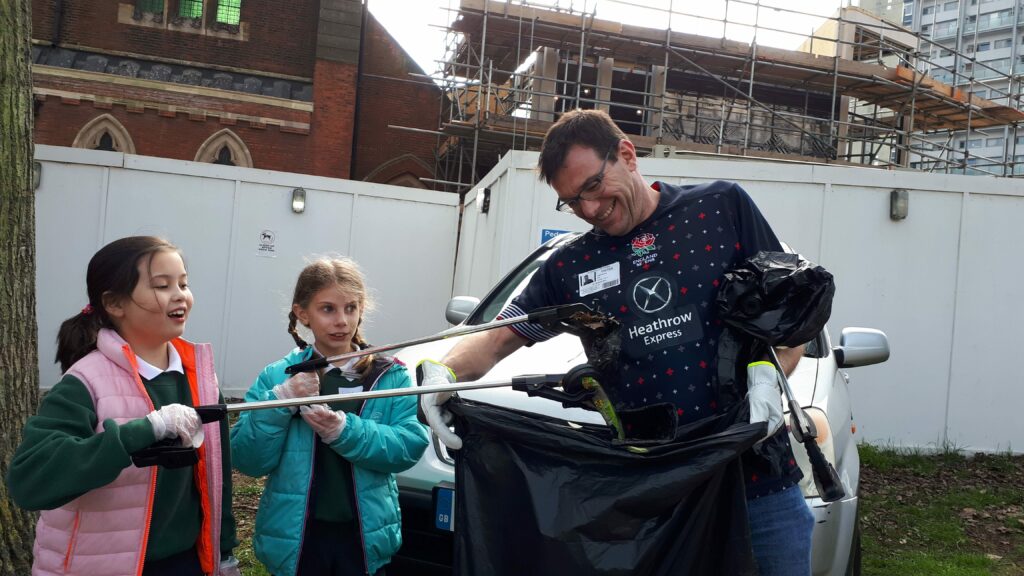 The Marylebone Project's courtyard gardens were treated to a blast of the jet wash and new hanging baskets; whilst Westminster Academy benefited from local area managers Merchant Square and their landscapers Burleys, trimming hedges and overgrown grass, weeding raised beds and planting wildlife-loving brambles.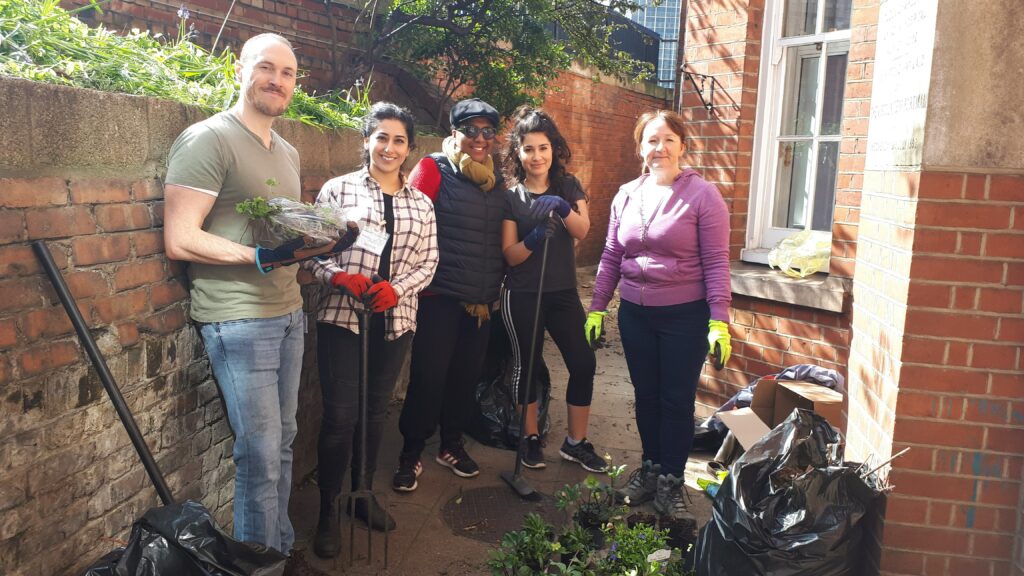 Volunteers from Visa and Heathrow Express who spent the morning at a local community garden found themselves donning waders for a dip in the pond to remove the algae; whilst another team moved over 100 wheelbarrows' full of compost in between the rain showers.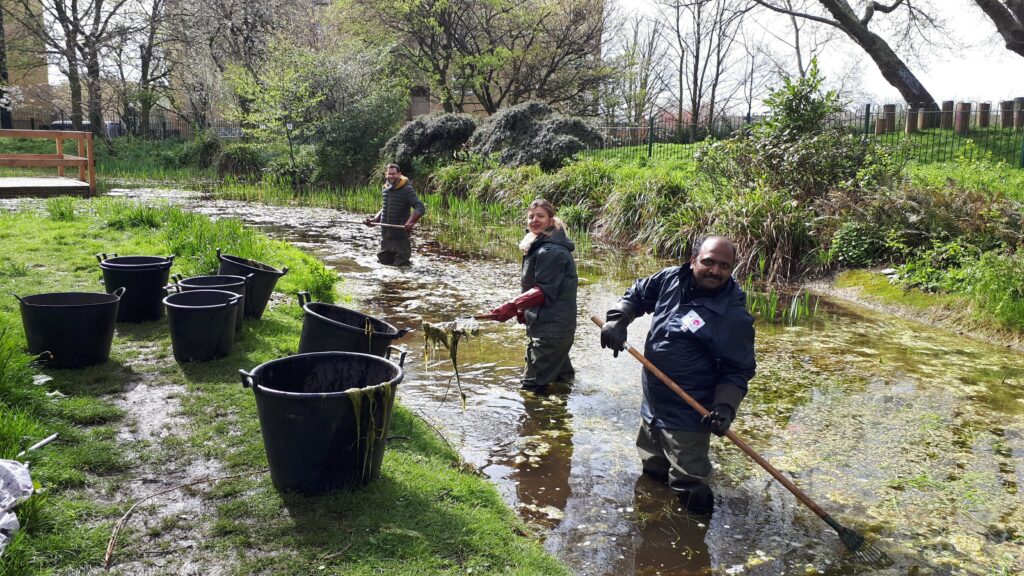 Litter hero pupils from four local primary schools teamed up with volunteers from Paddington businesses to reduce plastic waste; both in the school playground and on the neighbouring footpaths they use each day to walk to and from school. Children from Year 3 and 5 at Ark Paddington Green Primary Academy were lucky enough to have the encouragement of Paddington™, who took time out of his busy schedule to cheer the children on and inspect their brimming bags at the end of the afternoon.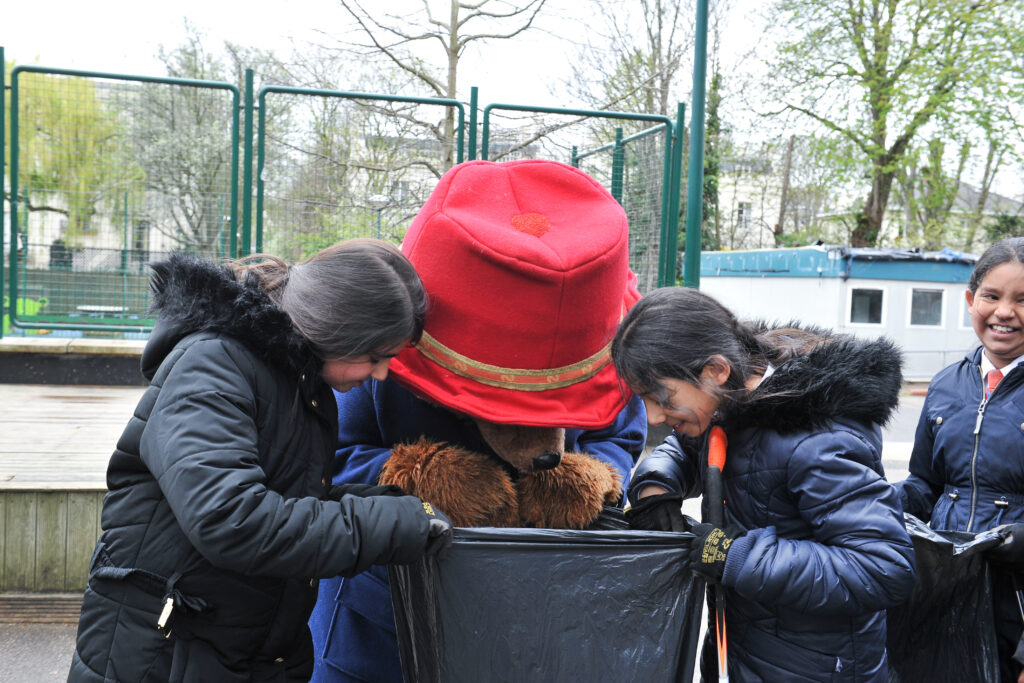 The Paddington Partnership's final Great British Spring Clean event took place on Wednesday 10 April, when 65 volunteers from Marks & Spencer, Visa, Heathrow Express and Vodafone joined forces to litter pick the Little Venice and Grand Union Canal.

Armed with fishing nets, litter pickers and rubbish bags; our volunteers set off at staggered hourly starts in convoys of four, using electronic GoBoats to fish out the canals' lost and forgotten rubbish. The catch of the day was awarded to Vodafone, who managed to fish out an old mountain bike and the remnants of a decaying buggy.
This commitment to the environment is needed all year round, not just during the Spring Clean. If would like to lend a helping hand to keeping Paddington's parks, playgrounds and pavements pleasant spaces for all to enjoy throughout the year, please contact our Community Programme Manager, for details of opportunities.