When Pixie met Paddington™
Pop star Pixie Lott met the star of M&S' Christmas campaign – Paddington™, at the retailer's flagship Marble Arch store on Friday 10 November. Her guest appearance officially launched the storybook of M&S's 2017 advert 'Paddington and the Christmas Visitor'. The book, which is available in-store and online for £3, aims to fund the charity's vital Childline service over the Christmas period.
Pixie delighted local school children with a reading of the book, before posing with them for Paddington™ selfies and taking part in games and craft activities. The children from King Solomon Academy were brought to the event by The Paddington Partnership, through our Community Programme which works to unite local businesses with community groups. Staff from M&S's Paddington base are currently embarking on an exciting new reading scheme with the Year 4 class from King Solomon Academy who attended the session.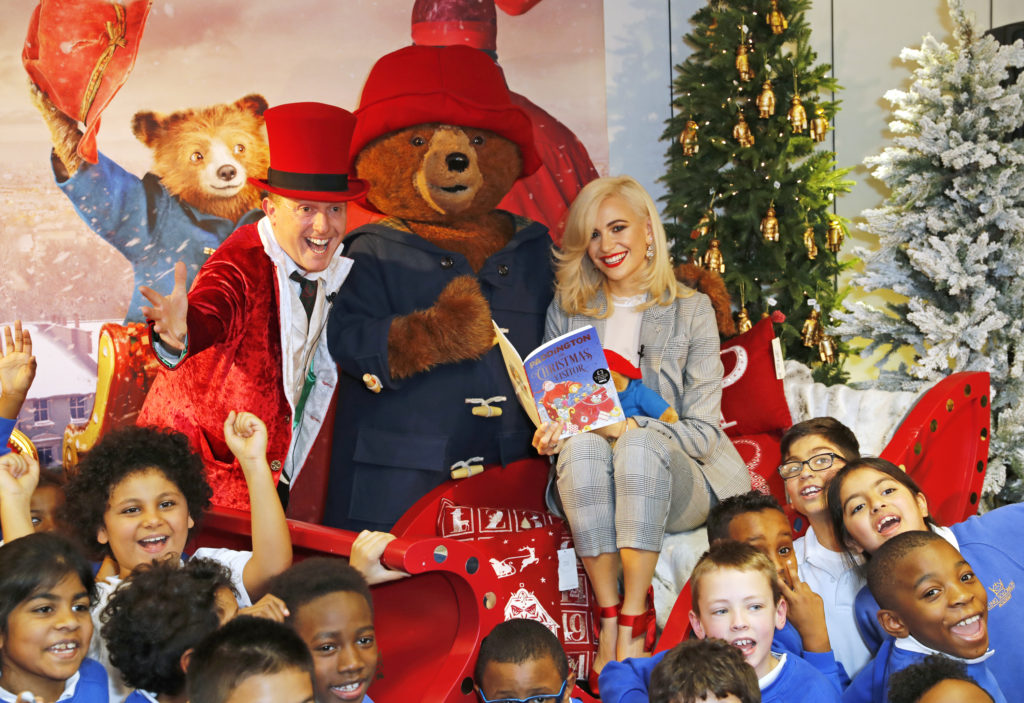 Pixie Lott, said: "I've had such a lovely morning with the kids from King Solomon Academy. They sat so quietly while I read the Paddington Bear story. It's a great book for Christmas and the donation will make a difference to children."
Rob Weston, Brand & Marketing Director at M&S said: "Paddington started as a storybook, so it's exciting that we've been able to bring him to life in this way. We know our customers are generous but time poor and purchasing the book is a small way you can make a big difference. Books are already flying off the shelves, with 40,000 sold since launch. It's brilliant to see that our customers #LoveTheBear".
Dame Esther Rantzen, founder of the NSPCC's Childline said: "Christmas is an exciting time of year, but for some vulnerable children and young people it can be very difficult which is why Childline is there for them 365 days a year, 24 hours a day. This, of course, requires a great deal of funding, which is why we're delighted to be partnering with M&S and Paddington to support the Childline service and raise awareness of the work we do. At only £3, with all profits going to the NSPCC, the book is excellent value for money and the perfect Christmas gift."
Paddington 2 opens in cinemas today. #Paddington2 #LoveTheBear