In-person volunteering returns to Paddington
September is an exciting month for us here at The Paddington Partnership, with our highly-anticipated return to in-person volunteering and our Great British Spring Clean event right around the corner. With children back at school, our blended volunteering programme continues to go from strength to strength as Paddington companies prepare to lead virtual assemblies and remote career events, in addition to getting stuck in to practical tasks to prepare school grounds for the new term. On Friday 4 September, volunteers from Paddington Central companies Axis, Principle Cleaning and Rapport were the first team since lockdown to join us in person and work together to prepare Hallfield Primary School's grounds for the Autumn term.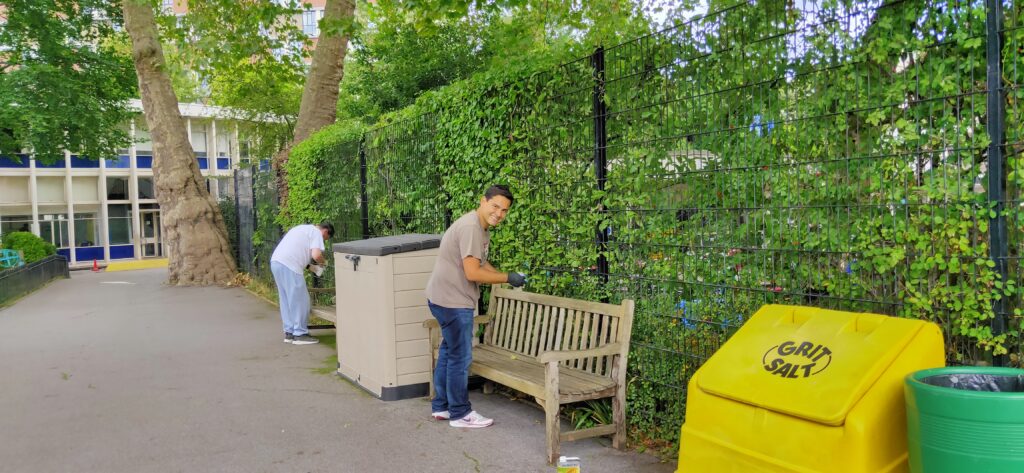 We have introduced enhanced measures to ensure our return to in-person volunteering is as COVID-secure as possible. Each volunteer was given an individual bottle of hand sanitiser, along with anti-bacterial wipes to clean equipment after use. Our volunteers worked in teams of two across the school grounds, maintaining social distancing and using gloves and masks where necessary.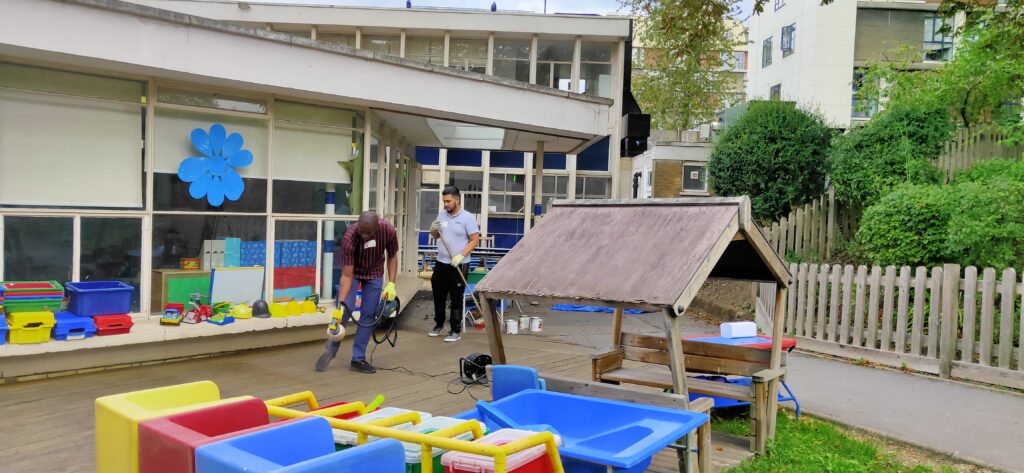 The teams worked hard to clear leaves from the grounds, spray deckings and oil benches across the school to ensure everything was in great shape for the pupils to return to classes and enjoy the extensive outdoor space. We were thoroughly impressed with how much our volunteers achieved in such a short space of time, making the grounds look fantastic to welcome the children back after many months at home for some.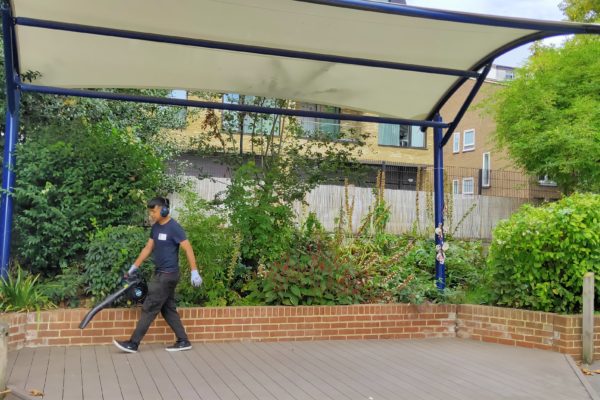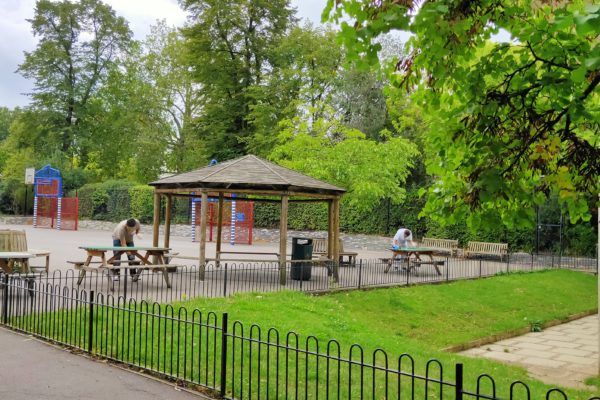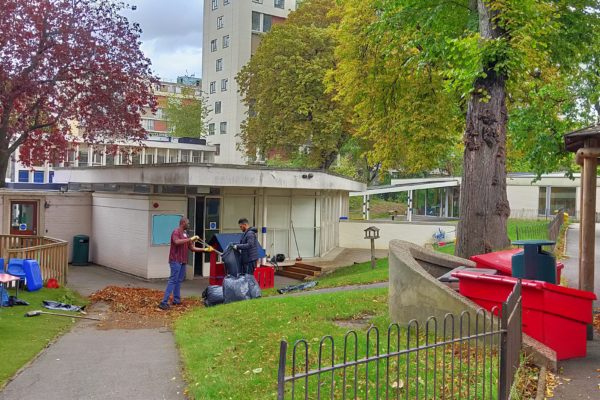 If you feel inspired by the incredible work of our Paddington Central volunteers and would like to get your colleagues involved, do get in touch with our community team. We work on a number of school and community gardening projects throughout the year and would love for you to get involved.