Introducing The Exchange, at Paddington Square
The developer behind Paddington Square, Sellar, has teamed up with interiors practice Universal Design Studio to create 15,000 sq ft of social and event space to form the heart and lungs of the building. 'The Exchange' acts as the central hub of Paddington Square and is designed to ensure the space remains active at all times of the day. A series of meeting rooms, working and flexible spaces adapt to event and entertainment spaces in the evening, alongside an all-day bar and terrace adding theatre and encouraging the transition throughout the day from working to socialising.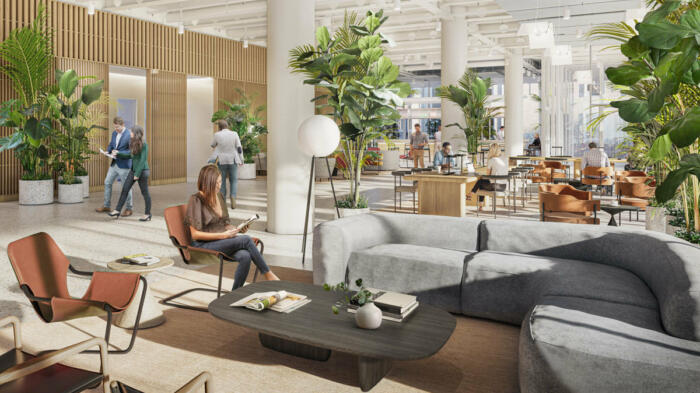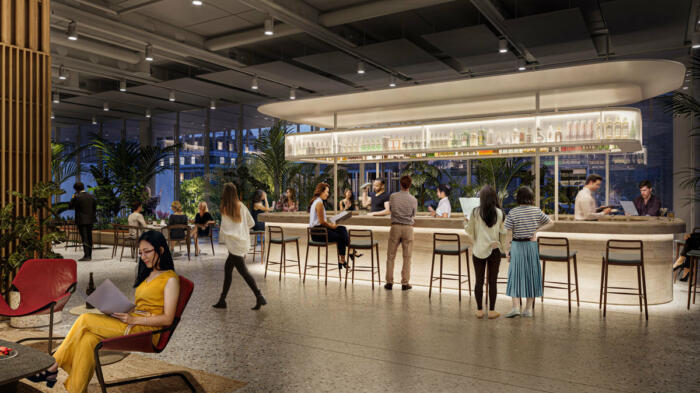 Set within the entrance to the 18-storey, light-filled building Paddington Square development, designed by Renzo Piano Building Workshop, The Exchange will provide occupiers with a dedicated concierge, all-day and evening bar, event spaces, a yoga suite, meeting rooms, multimedia suites and an outdoor terrace which overlooks the new 1.35-acre public square and specially commissioned artworks. The concept behind The Exchange reflects its name; reversing the traditional role of the lobby, to become a highly social and inclusive communal space for the exchange of ideas and sparking of collaboration.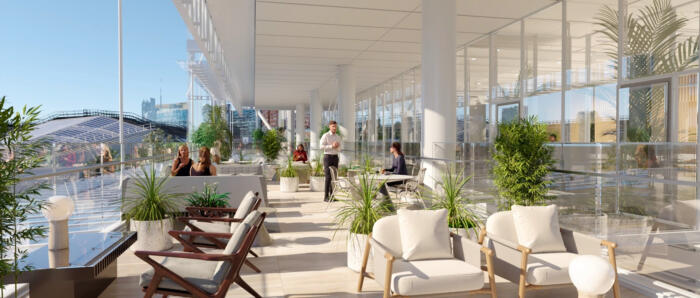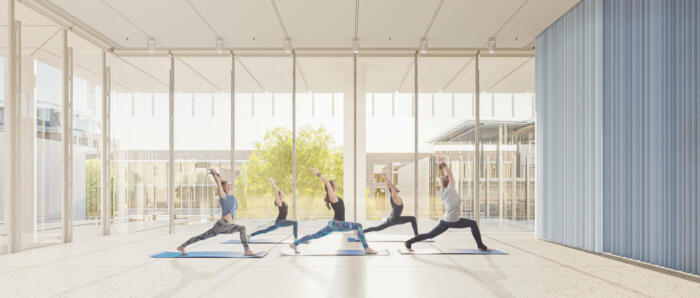 James Sellar, CEO of Sellar, commented: "With the Exchange, we had an opportunity to throw out the rule book and design a space that truly reflects what people want from an office today. In a post-pandemic world where people can choose to work from home permanently, our intention is to harmoniously bridge traditional office requirements with home working benefits that improves lifestyle and supports well-being. Our partnership with Universal Design Studio and Renzo Piano Building Workshop has allowed us to create a space that focuses on productivity, wellness and much needed in-person collaboration and networking. The Exchange will be a pioneering example of a new, dynamic environment that has everything the modern worker needs."
The lucky occupiers of Paddington Square will have access to an app that will serve as a digital concierge for the building, enabling the booking of shared amenities, meeting rooms, services and events within the space. A curated programme of group and individual classes, workshops and events will be rolled out for all to enjoy as part of their work life that facilitates knowledge sharing, personal development and networking opportunities between fellow occupiers of the building. The building app will also act as a security key for friction-less entry and exit to the building and provide occupiers with a curated stream of news, hyper local travel updates and stories from the community.