Labour of love for Laing O'Rourke
Construction firm Laing O'Rourke came to the rescue this Easter, responding to a last-minute request to transform the overcrowded resources room at St Mary Magdalene Primary School.

The room - a treasure trove of worksheets, books, costumes, artefacts and props to help bring each subject to life – was not fit for purpose. The paint on the ceiling was peeling following a leak and the narrow shelves provided limited storage. Boxes and bags had been overfilled and were balanced precariously, too heavy for the teachers to safely access.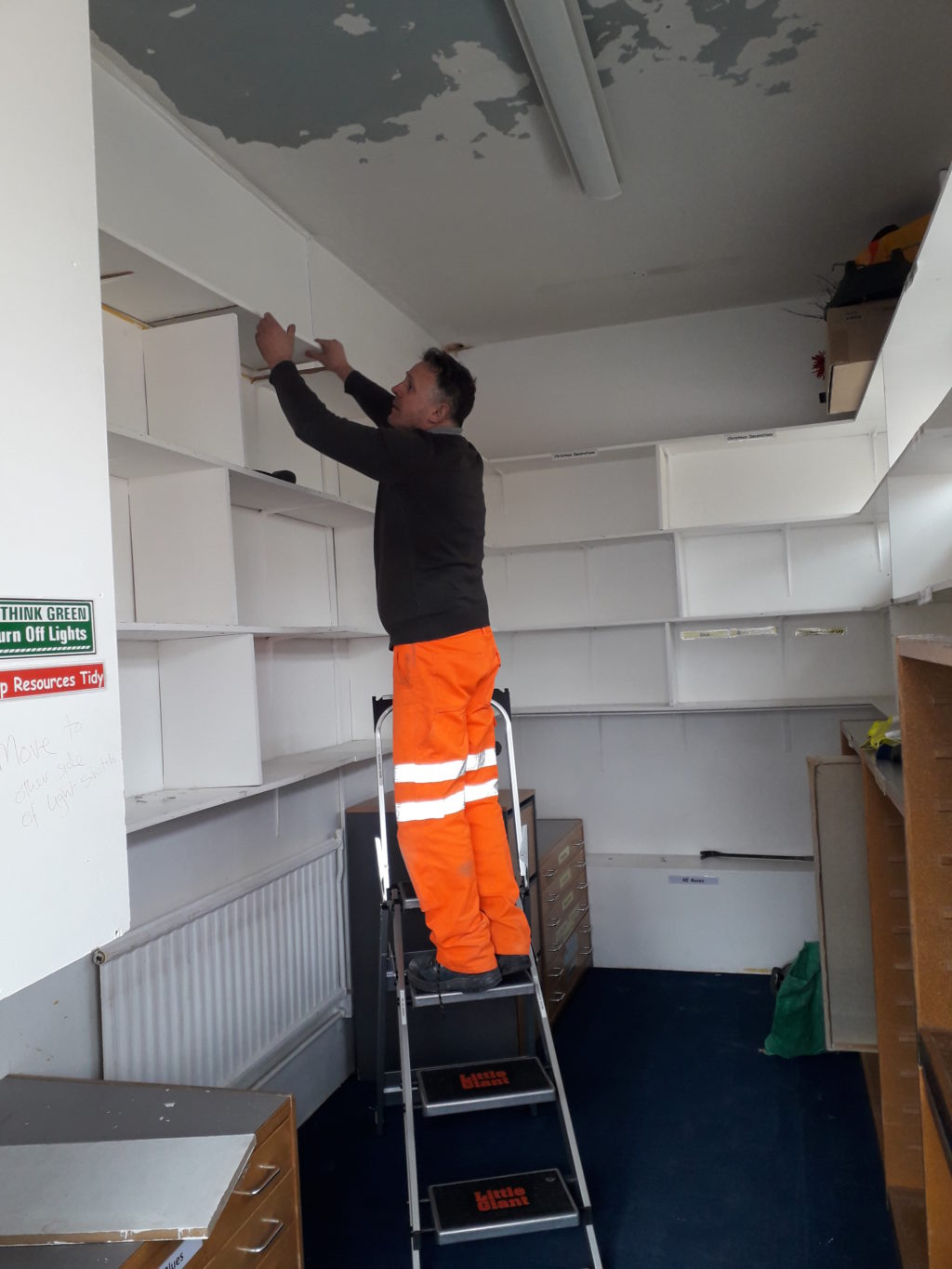 Over four days of the school Easter holidays (and the first day of the new school term), Laing O'Rourke sent the carpenters and painters currently working on the construction of Derwent London's Brunel Building, to refit the room with brand new shelving units. Considerably wider than those they have replaced, the shelves will be able to accommodate larger storage boxes, meaning the school are left with a tidy, uncluttered, organised space.

Additional support was received from Delta Sean, CG Reynolds and Travis Perkins, who donated materials and transport to this community cause.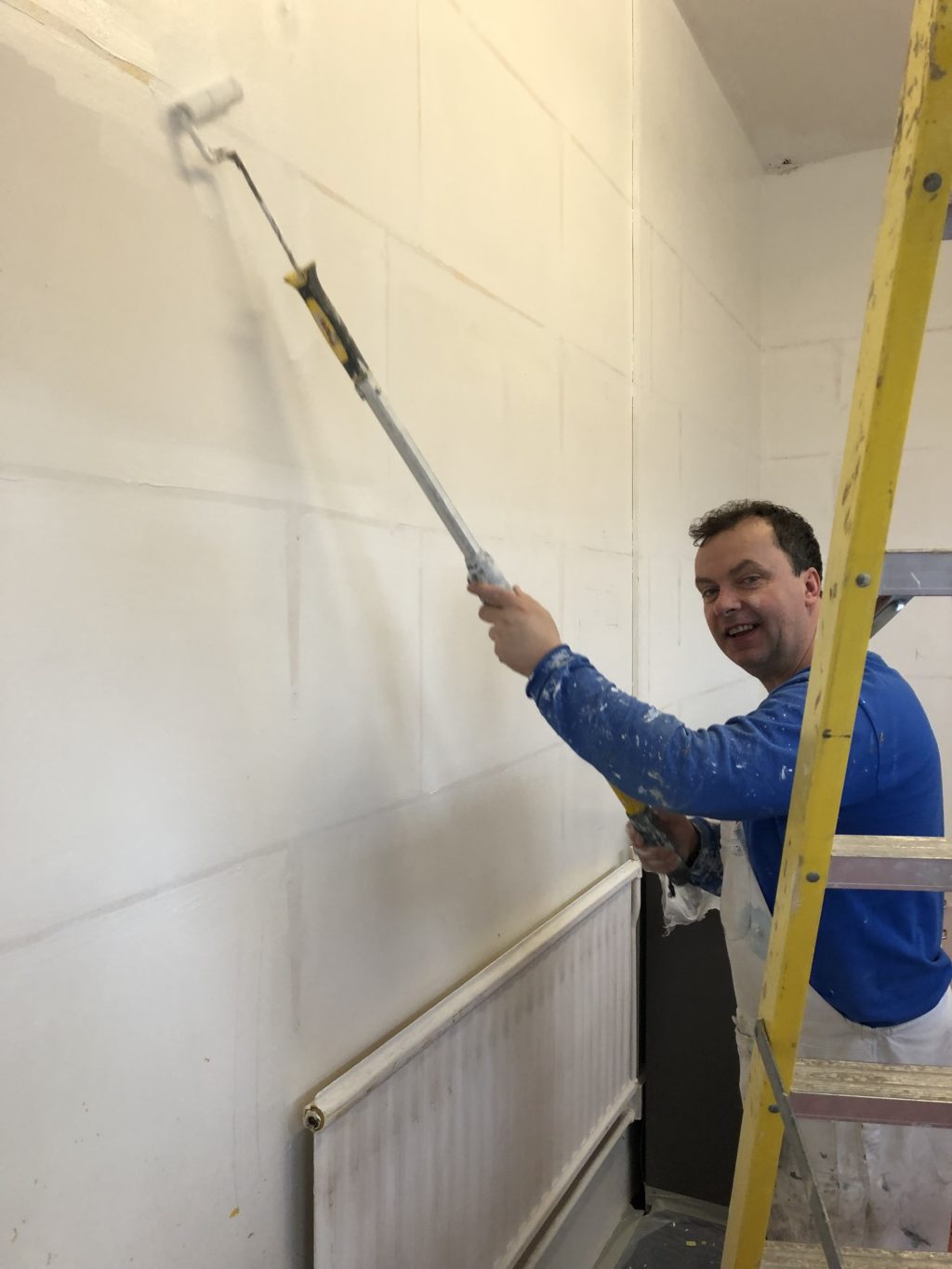 "We cannot thank Laing O'Rourke enough for their commitment to our project.  They were an absolute pleasure to have on site. The bespoke refit has made the resource room totally accessible to all members of our team.  We have so much more space now. The easy access teaching staff now have to resources means lessons can be more engaging and interactive, enhancing learning". Sandra Simpson, St Mary Magdalene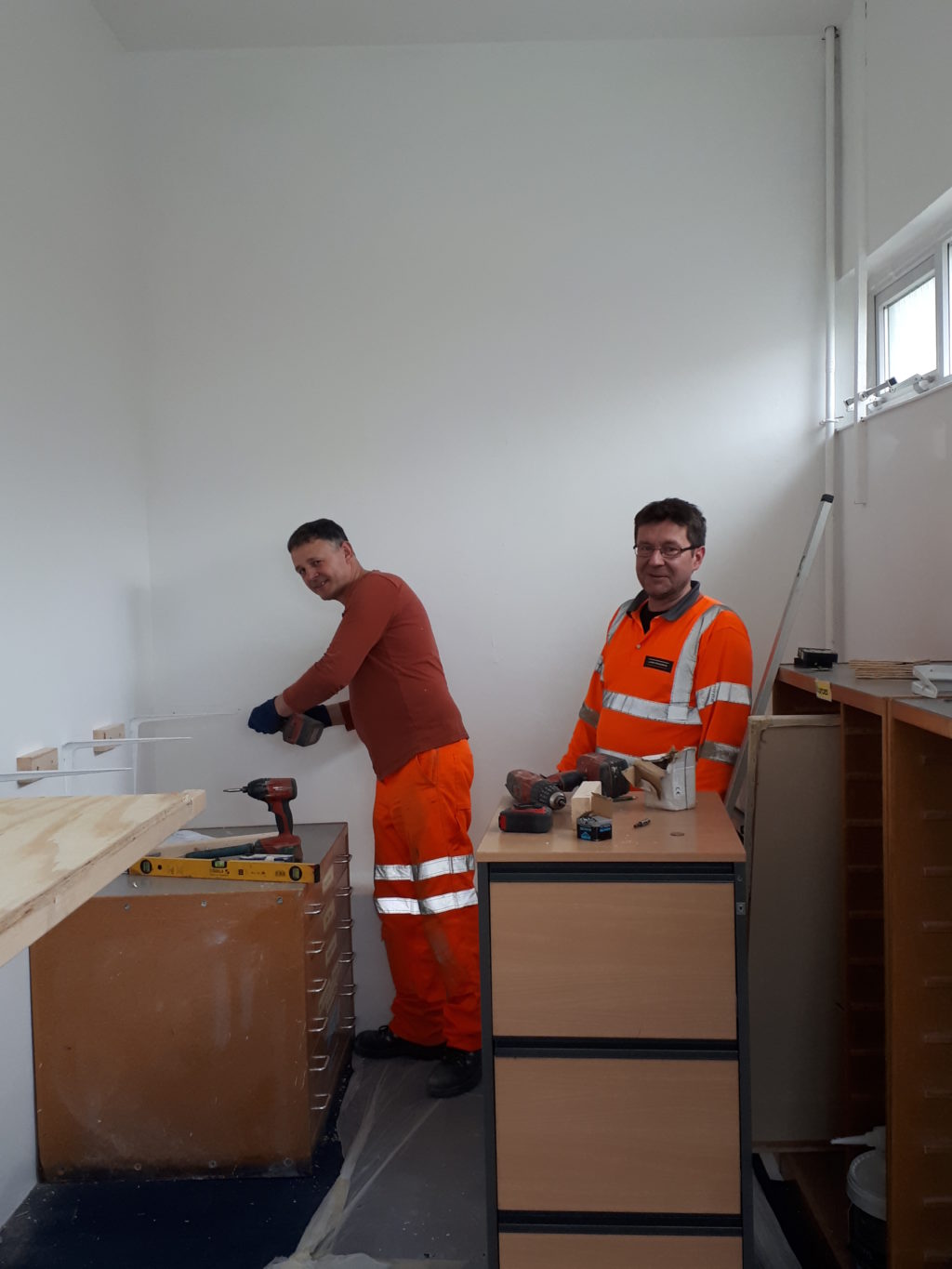 "Social sustainability and community engagement play a central role to our projects at Laing O'Rourke, ensuring that not only do we not disrupt communities while we are on site, but we make a long-term positive impact.  We jumped at the chance to help out with the works at St Mary Magdalene School to improve their facilities.  It was a great project to work on and the school staff were extremely helpful.  We can't take all the credit however – whilst our directly employed carpenters did a lot of the hard work, we also pulled in help and resource from Lucas Finishing Specialists to repaint the room, our local Travis Perkins who kindly donated £50 worth of materials, and Delta Fabrications who transported materials to and from site.  We couldn't have done it without the their support."Mary-Anne Cooper, Laing O'Rourke

If you are a charity, community group or school with a space that could benefit from a similar transformation; or a willing team of volunteers ready to roll up your sleeves and take on a practical challenge, please contact our Community Programme Manager, Emily, who would be delighted to support you.