M&S lend muscle power to Meanwhile Gardens
Five employees from Marks & Spencer swapped their role in logistics for litter pickers on Friday 9 March, as part of the Great British Spring Clean campaign. The Great British Spring Clean is a nationwide campaign that takes place each March, encouraging people to help clean up their local environment. Over the course of the month over 400,000 people will get outside in the fresh air and help tidy up their community.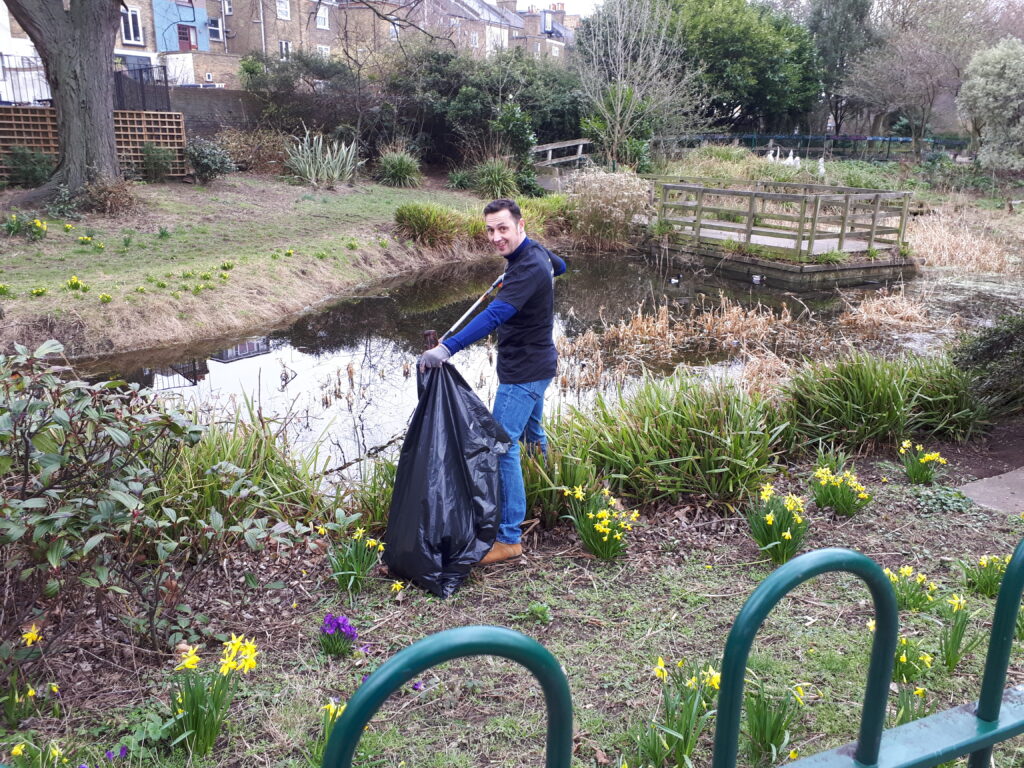 The team spent the morning at Meanwhile Gardens, a 4-and-a-half-acre site complete with skate park, children's play hut and several ponds. The Gardens began life in 1976 when a local resident secured the derelict land from the council on a temporary basis, whilst plans for its future development were considered (hence its name Meanwhile). Forty-two years on and the gardens have firmly taken root.
In just two and a half hours the team litter picked the site; a role normally undertaken by just one local resident. As a group they were able to clamber into the raised beds and walk the perimeter of the gardens collecting the smaller, often missed, rubbish – an activity termed micro picking. The team all commented on the quantity of litter, particularly the plastic straws, bags, bottles and, perhaps most surprisingly, cotton buds.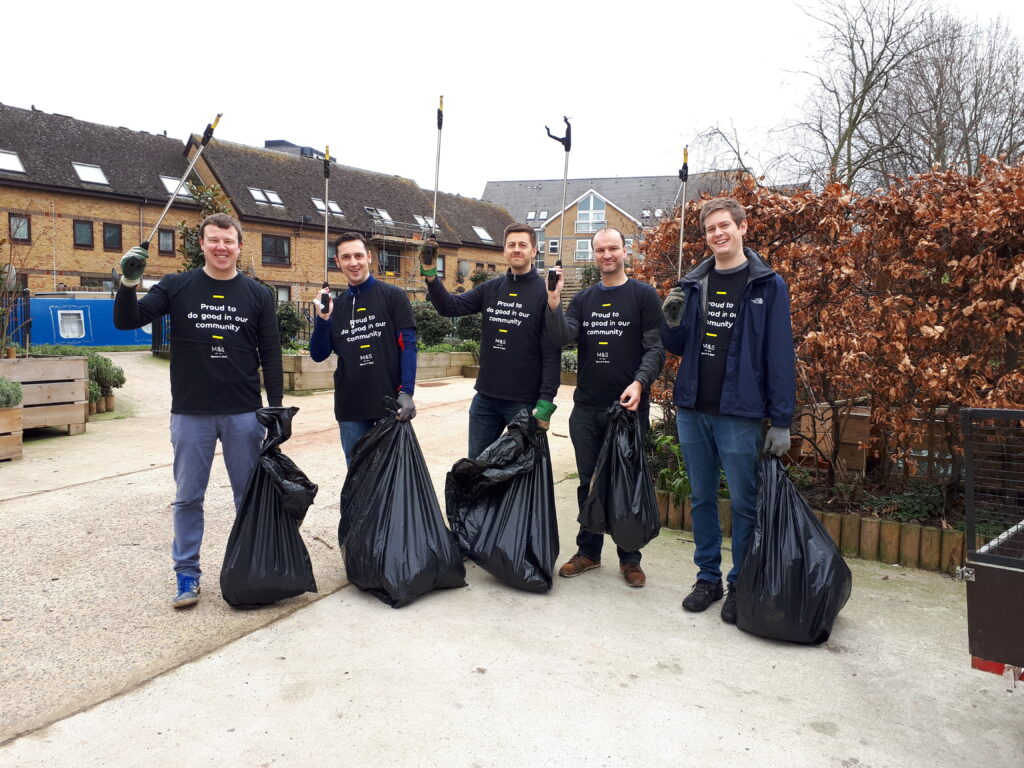 Following a well-deserved tea break the colleagues put on waders and entered the water. During the recent cold snap the ponds iced over and passing members of the public had thrown branches and stones onto the ponds in an attempt to break the ice. The uneven pond surface, slippery banks and manual nature of this work is not suitable for the garden's regular volunteers, many of whom are local, elderly residents. In addition to improving the appearance of the ponds by removing the litter and debris, the group have improved the quality of the environment for the hundreds of creatures that call Meanwhile home.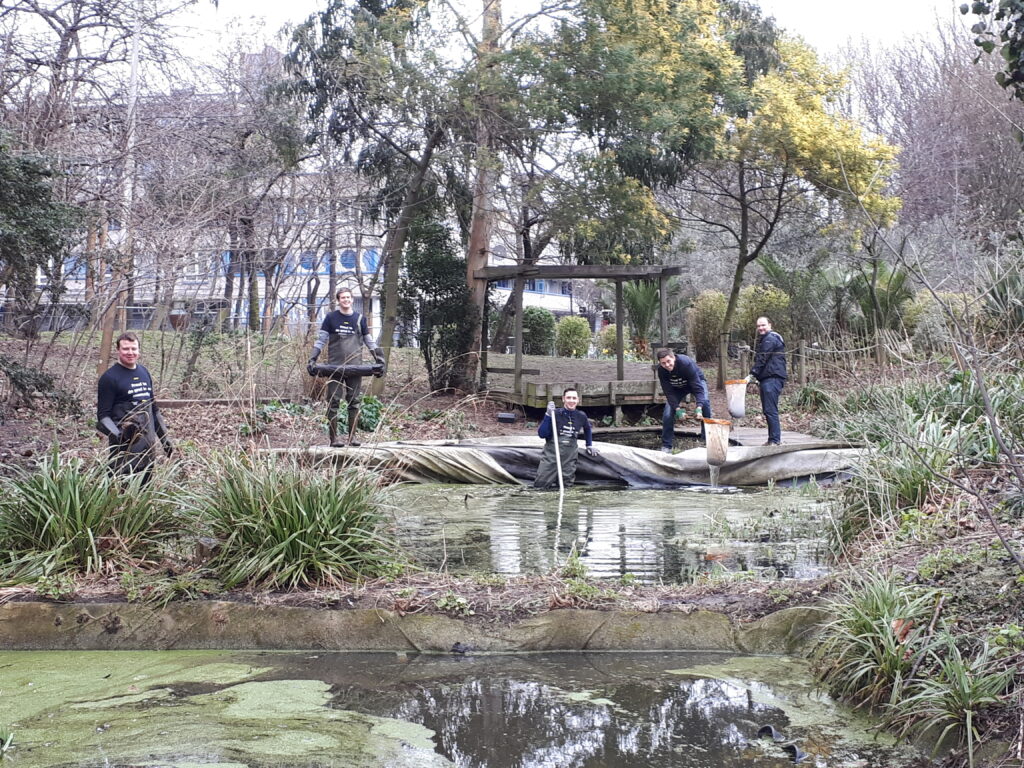 We had a fantastic morning volunteering with Meanwhile Gardens. What made it particularly good was that it was clear to see the impact our work had on the community. We had the opportunity to clean up a significant area and many local residents thanked us as they walked passed.                                             Oliver Proto, Marks & Spencer
Friday's Spring Clean was a warm-up event for 23 March, when there will be over 250 volunteers from Paddington businesses, community groups and local residents out along the canal over the course of the day. If you would like more information about this event or have questions about the Paddington Community Programme generally, please contact the Community Programme Manager, Emily.