M&S help Paddington school prepare for the start of term
A team of eight colleagues from the Marks & Spencer Finance Department went back to school on Tuesday 7 August to help the Premises Team at King Solomon Academy tackle their holiday jobs list.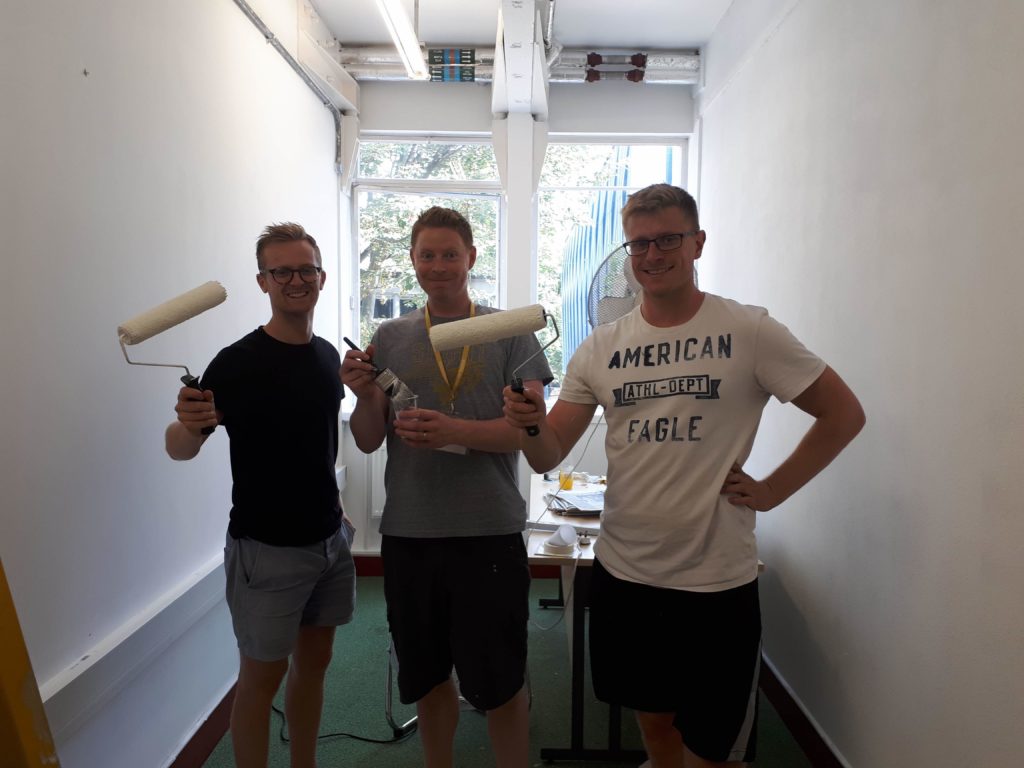 King Solomon Academy is an all-through, non-selective state school, located just ten minutes' walk from the Marks & Spencer head office in Paddington Basin. The Grade II* listed building was designed in 1958 by renowned architect Leonard Manasseh and is considered to be one of his most successful works. The symmetry, marble floors, concrete and tiled surfaces (apparently designed to be boy-proof) have created an impressive building, but one that requires ongoing management to maintain.
The volunteers' mental maths skills were put to the test as they measured classroom walls and corridors before putting up frames which will showcase pupils' work. Perfectly level and evenly spaced; the team developed a speedy production line – smashing the school target to put up 60 frames and doing over 100.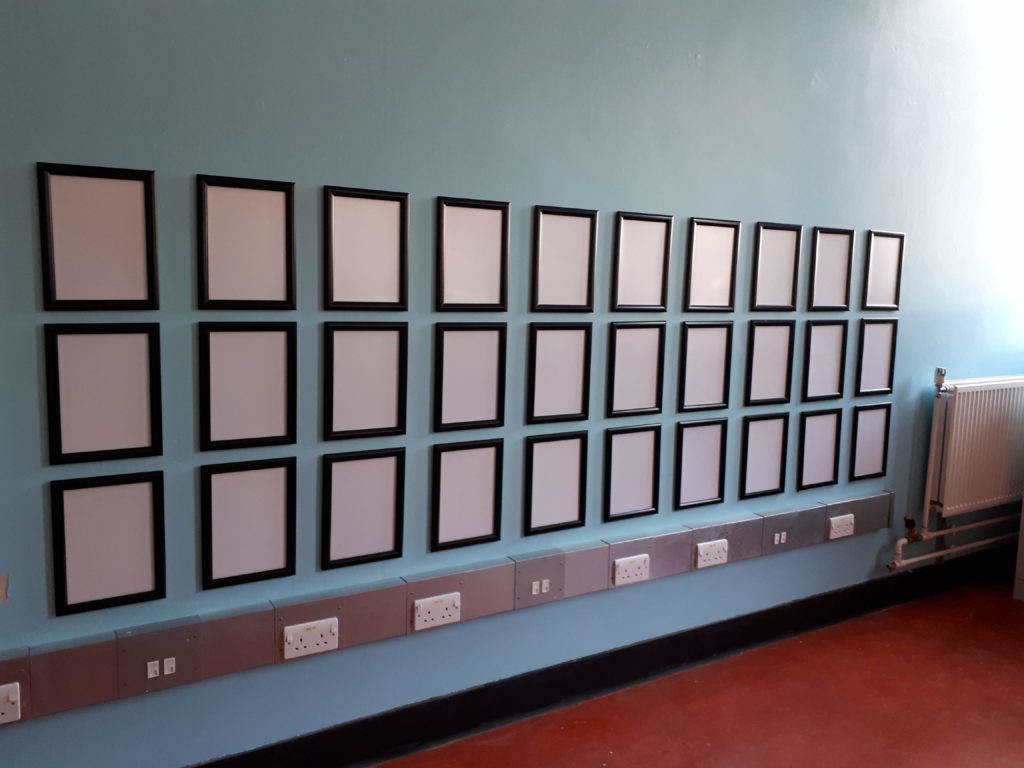 Meanwhile their sterling colleagues braved sauna-like conditions in the secondary school and repainted an office and two corridors, leaving them clean and bright for the start of term. So committed and focused on the task in hand, the team had to be persuaded to take breaks in the air-conditioned reception area. That said, they certainly enjoyed cooling off whilst washing the brushes and trays at the end of the afternoon.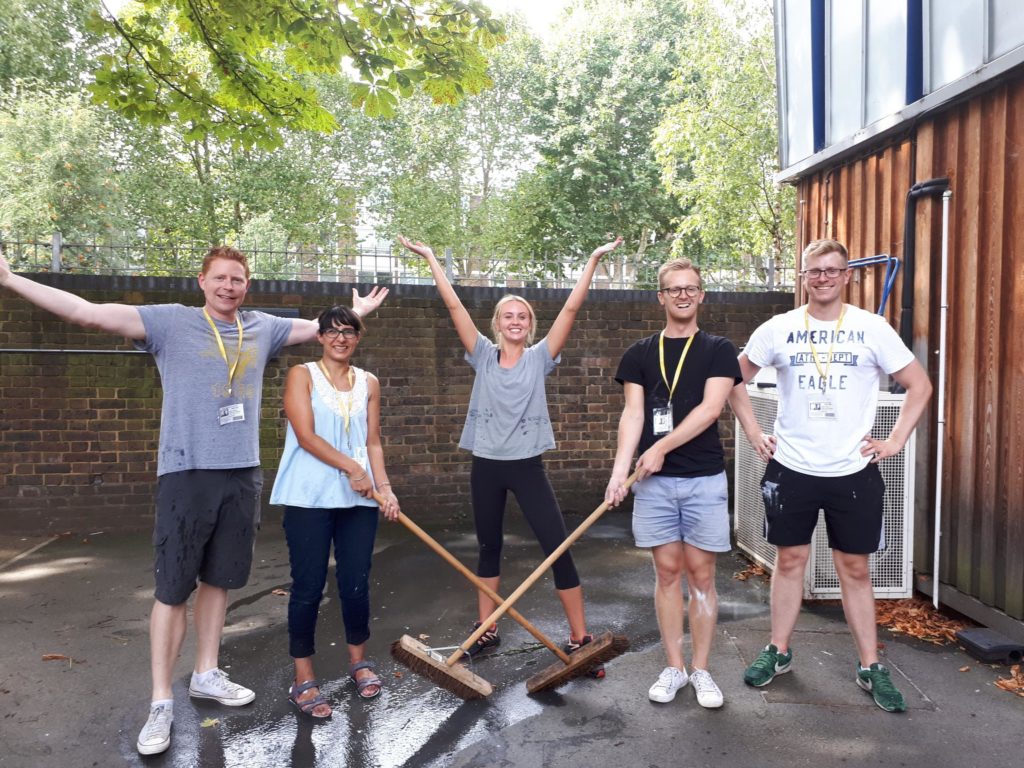 "How nice it was to have a day out of the office and support the local community at King Solomon Academy. It was great for team morale and the results were very rewarding. We do hope Ms Armitage likes the fresh paintwork in her office!" Marks & Spencer employee.
We'll be back at King Solomon Academy on 3 September with Vodafone to build raised beds in the Egyptian Garden, create message blackboards in form rooms and put up another 300 picture frames -  one for every primary school pupil. Our regular volunteers from Marks and Spencer will then return later in the month, along with new recruits from Equinor, to provide support with reading and maths.
If you would like to support a local school like King Solomon, either practically or by supporting pupils, please contact our Community Programme Manager, Emily.